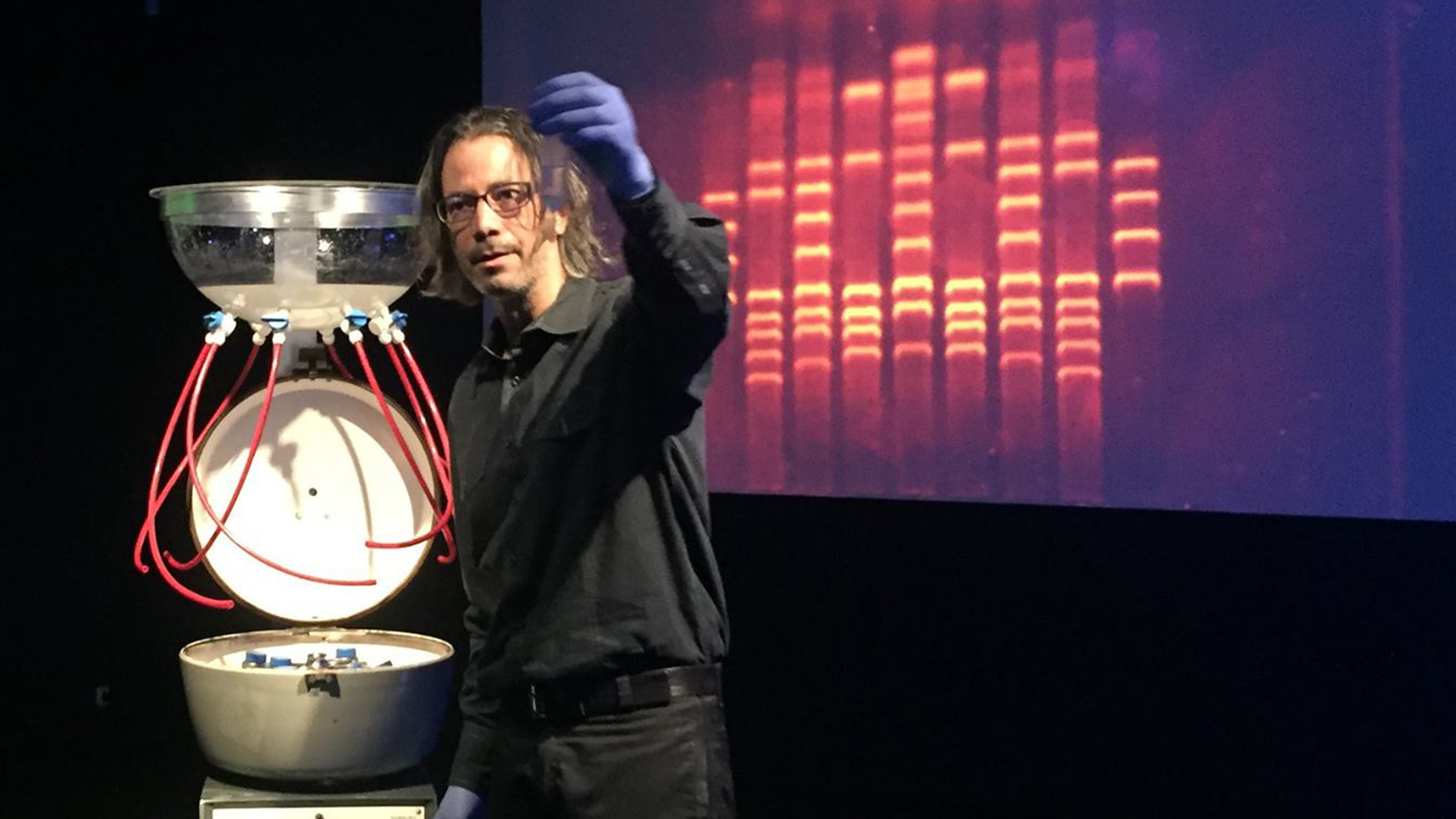 3,677 entries were submitted from 106 countries for 2017 Prix Ars Electronica consideration. Ars Electronica is the leading international festival examining art, technology, and society.
Paul Vanouse MFA '96 won an Award of Distinction for "The America Project," a biological art installation centered around a process called "DNA gel electrophoresis," AKA "DNA Fingerprinting." Vanouse produces the very icon of the melting pot, the US Flag, as the result of a live scientific experiment in which DNA fragments are employed to slowly generate figurative patterns on a subversive gel electrophoresis apparatus the artist has developed. In times of the new racial profiling carried out by the new US administration – which the artist has anticipated – Vanouse has designed a human-scale decanter to collect people's saliva, and to turn its some what absurd genetic analysis into a "manifesto of Radical Sameness."
Mary "Maggic" Tsang BSA '13 won an Honorable Mention for her collaborative, interdisciplinary research project "Open Source Estrogrent" with Bryan Rich. The project combines biohacking and speculative design to demonstrate the entrenched ways in which estrogen is a biomolecule with institutional biopower.