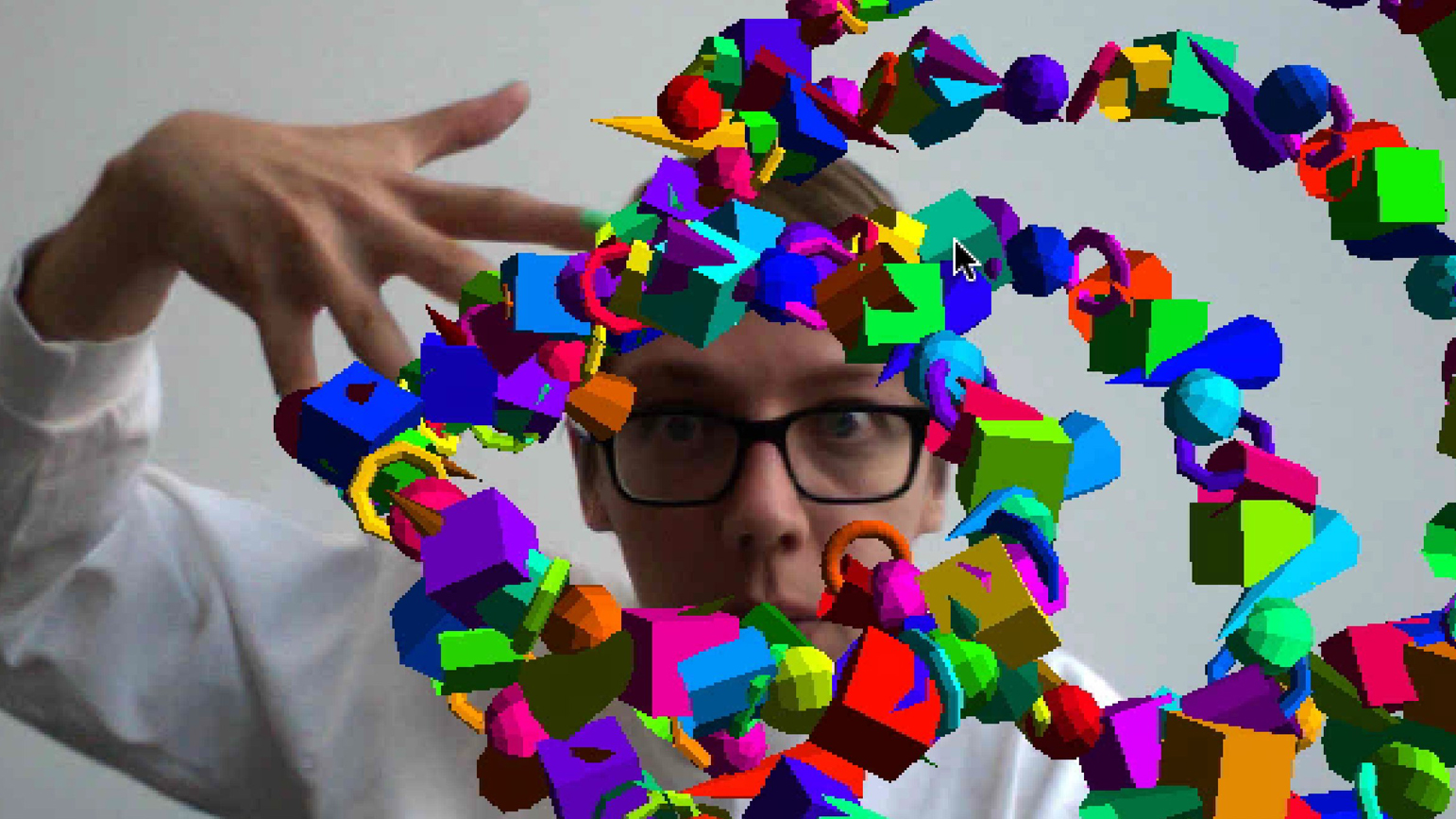 What happens when a renowned art and technology lab at Carnegie Mellon University and an adventurous audio-visual festival come together? One of Pittsburgh's most exciting weekends showcasing over 150 artists from CMU and around the world.
From Thursday October 6th to Sunday October 9th, CMU's Weird Reality Headmounted Art && Code conference and the VIA Festival present around the clock events that explore emerging music, new art, and radical technology, with this year's programming having a special focus on virtual reality.
Weird Reality will host lectures, workshops, and speed presentations, occurring during the daytime at CMU; while VIA Festival performances, film screenings, and music showcases will take over venues along Penn Avenue (stretching from downtown to East Liberty) with Ace Hotel hosting headlining acts every night.
Together they share a free Virtual Reality Salon, open October 6th, 7th, and 8th at Ace, showcasing award-winning and experimental artist projects, films, and indie games on a variety of platforms ranging from Google Cardboard to Oculus Rift, from HTC Vive to the yet-to-be-released Microsoft Hololens.
Among the highlights for both conference and festival are the Pittsburgh premiere of Milica Zec and Winslow Porter's "Giant", an award-winning installation and VR film previously featured at Sundance and Cannes, Keynote from VR pioneer Brenda Laurel, and artists such as Brooklyn performance duo FlucT, Iyapo Repository, DiMODA Museum of Digital Art among others. Headlining performers at VIA include Juliana Huxtable (New Museum Triennial), seminal post-punk band ESG, and the world-touring acts Empress Of, Ben UFO, among others.
This year over 30 CMU students, faculty, and alumni will be featured as presenters, performers, and exhibitors, with more than 50 students from across campus joining the volunteer team. VIA's year-round team includes School of Art alumni Naeem Martinez-White BFA '12, Christina Lee BFA '14, and CMU alumni Juan Augusto-Lafontaine, Eileen Angulo, Kellen Fenaughty, and Allison Cosby.
The Art && Code symposium series is a project of the Frank-Ratchye STUDIO for Creative Inquiry in the College of Fine Arts, directed by Golan Levin, Associate Professor of Art. The conference is co-curated by Golan Levin and STUDIO Fellow / School of Art staff Lauren Goshinski. Goshinski is also the co-founder/director of the VIA Festival, launched in 2010.
CMU artists featured at Weird Reality & VIA Festival include School of Art students/alumni Char Stiles BFA '17, Alicia Iott BFA '17, Claire Hentschker BFA '16 / MTID '18, Nick Fox-Gieg BFA '99, Ralph Kim BFA '16, Michelle Ma BCSA '17, Ben Scott BFA '17, The Institute for New Feeling (Scott Andrew MFA '13, Agnes Bolt and Nina Sarnelle MFA '12), Julie Mallis BHA '12, Kelli Clark BFA '17, Oreen Cohen MFA '14, Hyla Willis MFA '99, and Nico Zevallos BFA '13.
Additional faculty, staff and CMU community members include Golan Levin, Assoc. Professor of Art, Angela Washko, Visiting Assistant Professor of Art, Lauren Goshinski, Marketing & Communications Mgr, Ali Momeni, Assoc. Professor of Art, Paolo Pedercini, Assoc. Professor of Art, Caroline Record, Adjunct Asst. Professor of Art & BFA '15, Scott Andrew, Adjunct Asst. Professor of Art & MFA '13, Alisha Wormsley (rotating Adjunct Asst. Professor of Art), Larry Shea, Assoc. Professor, Drama, Nica Ross, Media Technician, Drama, Jesse Stiles, Assoc. Professor, Music, Pras Velagapudi, Adjunct Faculty, Robotics Institute, Heather Kelley, Assistant Teaching Professor, Entertainment Technology Center (former Visiting Professor of Art), Kevin Ramser MFA '17 Drama, Dan Moore MFA '17 EM2, Jake Marsico MTID '14, and members of the CMU Drama Video + Media Design MFA Class of 2019 Davey Steinman, Syuan-Cheng Sun, Joseph Mertz, and Adam J. Thompson.. More about Weird Reality and VIA Festival on their websites.
Photo caption: exhibiting VR artist Jeremy Bailey, 2016 Weird Reality & VIA Festival