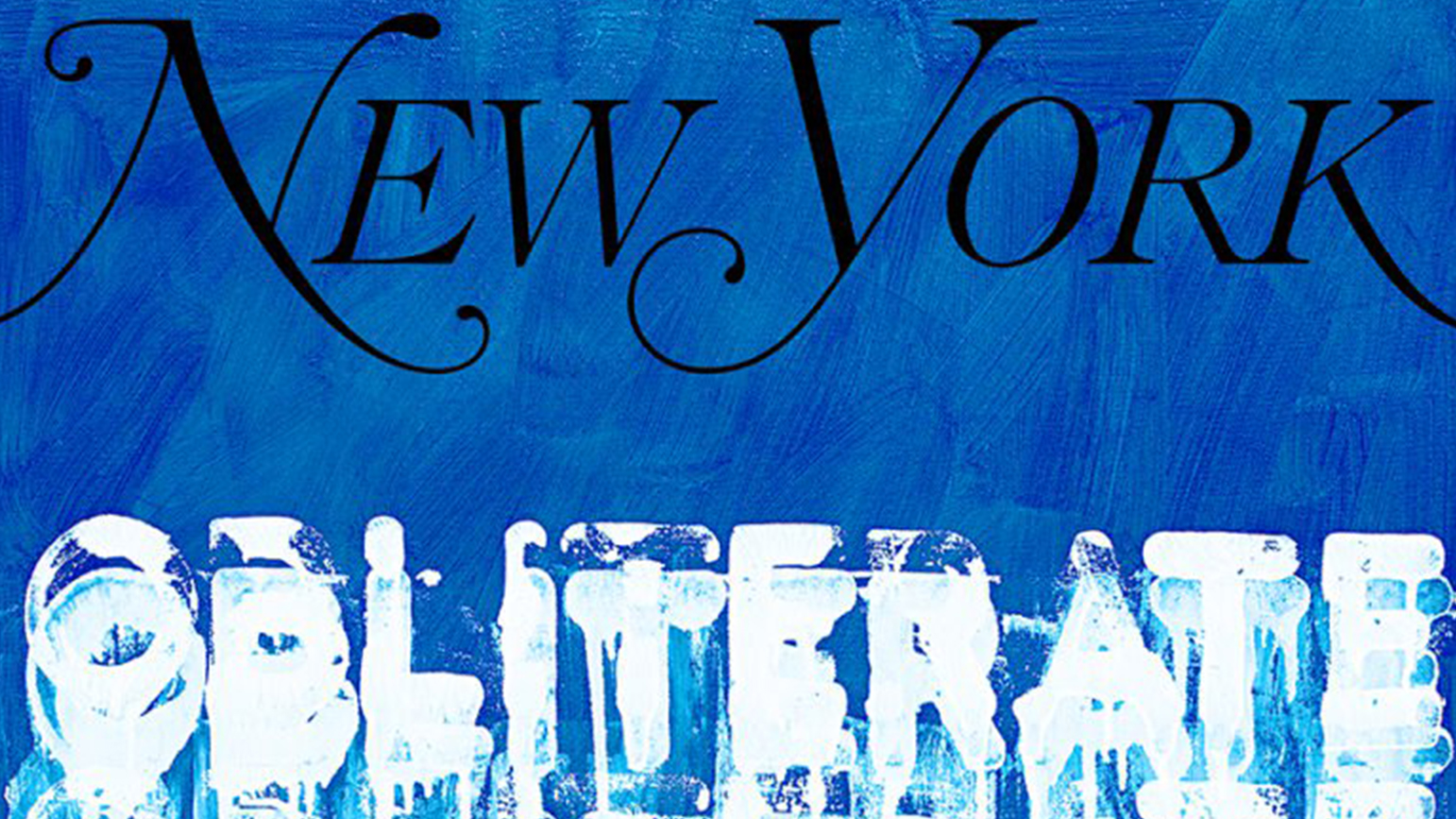 Mel Bochner is among the first eight artists selected by New York Magazine to kick off their 50th anniversary. Over the course of the year, the magazine will rollout 50 artist-designed covers in a project titled "My New York."
The first program in a series of special events, "50 New York Covers: A Public Art Project" displays and distributes the covers in a variety of formats and sizes—from wild postings to street lamp banners—throughout all five boroughs, culminating in a gallery exhibition in the fall. Installations of the cover images can be found at Smorgasburg and the High Line, with other locations announced via New York Magazine's Twitter account.
Other artists included in the first iteration are John Giorno, Alex Katz, Barbara Kruger, Marilyn Minter, Yoko Ono, Rob Pruitt, and Hank Willis Thomas. Many of the covers feature text-based work, including Bochner's contribution. His cover features the word "obliterate" stamped over and over in white rows on a rich blue background.