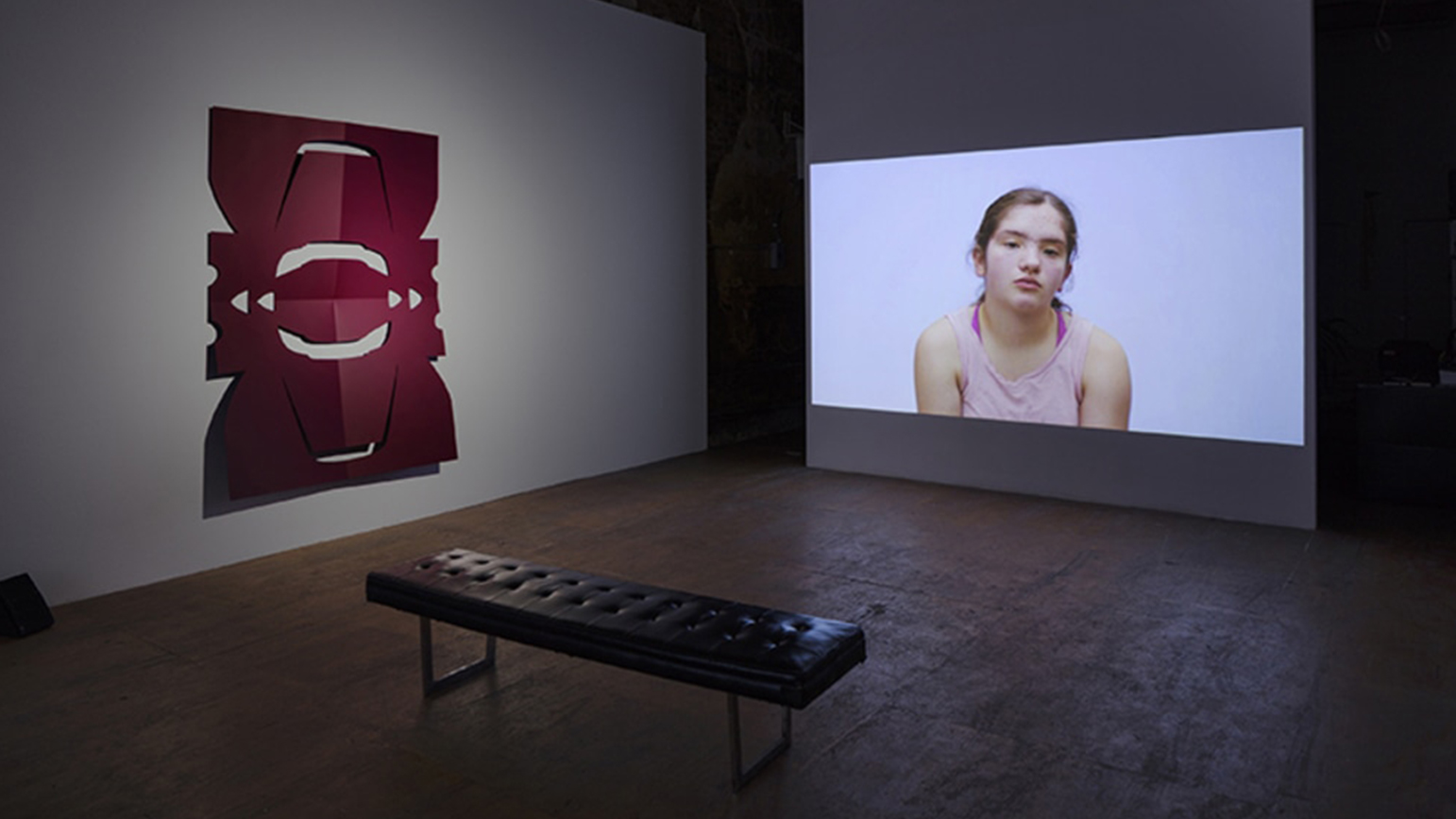 Matt Keegan's exhibition at the Carpenter Center continues his long-standing exploration of language, materials, and identity formation. "Replicate," Keegan's first institutional solo presentation in the US, includes his recent video, Generation (2016), alongside sculpture, and two new site specific commissions—a hanging textile and a cardboard-lattice work made in response to the Sert Gallery space.
To replicate is to reproduce. A replicate is a close copy; in music, a replicate is a tone one or more octaves above or below the given tone. This multiplicity of meanings, even in the title of this exhibition, reveals the uncertainty and open nature of language. Words and phrases are bound to specific cultural and historical circumstances but are always shifting along with our changing ideas and positions.
"Replicate" is on view October 19, 2017 – January 7, 2018 at the Carpenter Center at Harvard University. Matt Kegan will give an Artist Talk on October 23 at 6:00pm.