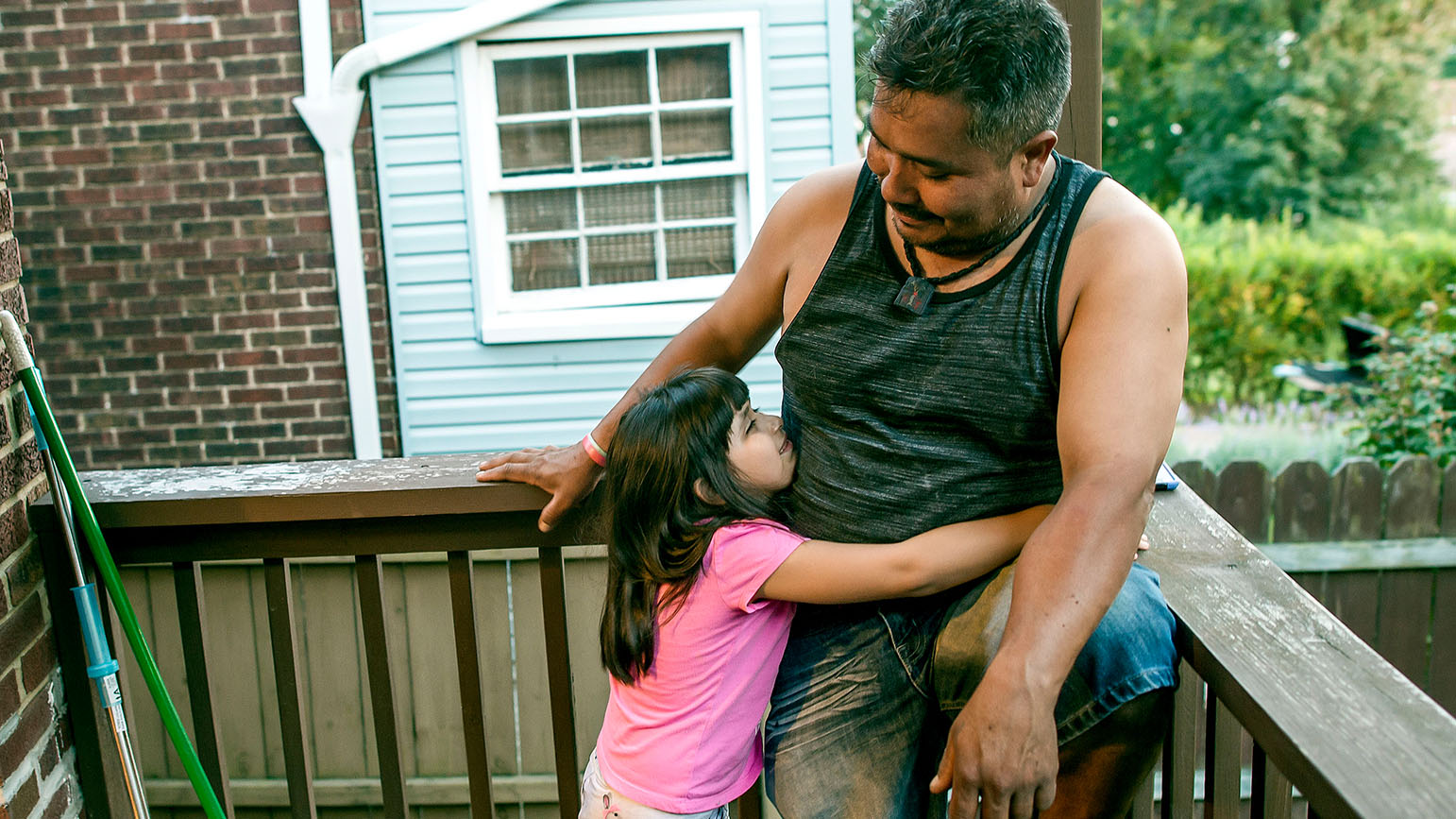 "Emigration-Immigration-Migration: Five Photographic Perspectives," co-curated by Laura Domencic BFA '96 and Brian Cohen, is a civic engagement project that uses photographic imagery to document the faces and experiences of multiple generations of immigrants and their descendants. The exhibition is on view January 20 – April 22, 2018.
"Emigration-Immigration-Migration" highlights the work of five Pittsburgh photographers—Brian Cohen, Scott Goldsmith, Nate Guidry, Lynn Johnson and Annie O'Neill—whose images serve as a lens through which to consider the broader American experience. By exploring the central role that immigration has played in the formation of American identity, in sustaining the economy, and in the enrichment of cultural diversity, the resulting images aim to create a space for civil, constructive conversation about belonging and cultural heritage today.
"The power of groups like The Documentary Works is that they can approach complex topics from multiple perspectives," said co-curator Laura Domencic. "This project reveals the vulnerable and celebratory moments of individuals and families making a new home in an unfamiliar place."
The Westmoreland's exhibition—one of a series of exhibitions, events and conversations in the region—began as a project of The Documentary Works, a group of professional photographers documenting social and environmental issues. Community partners include the American Jewish Museum, City of Asylum, Repair the World and the Union Project.