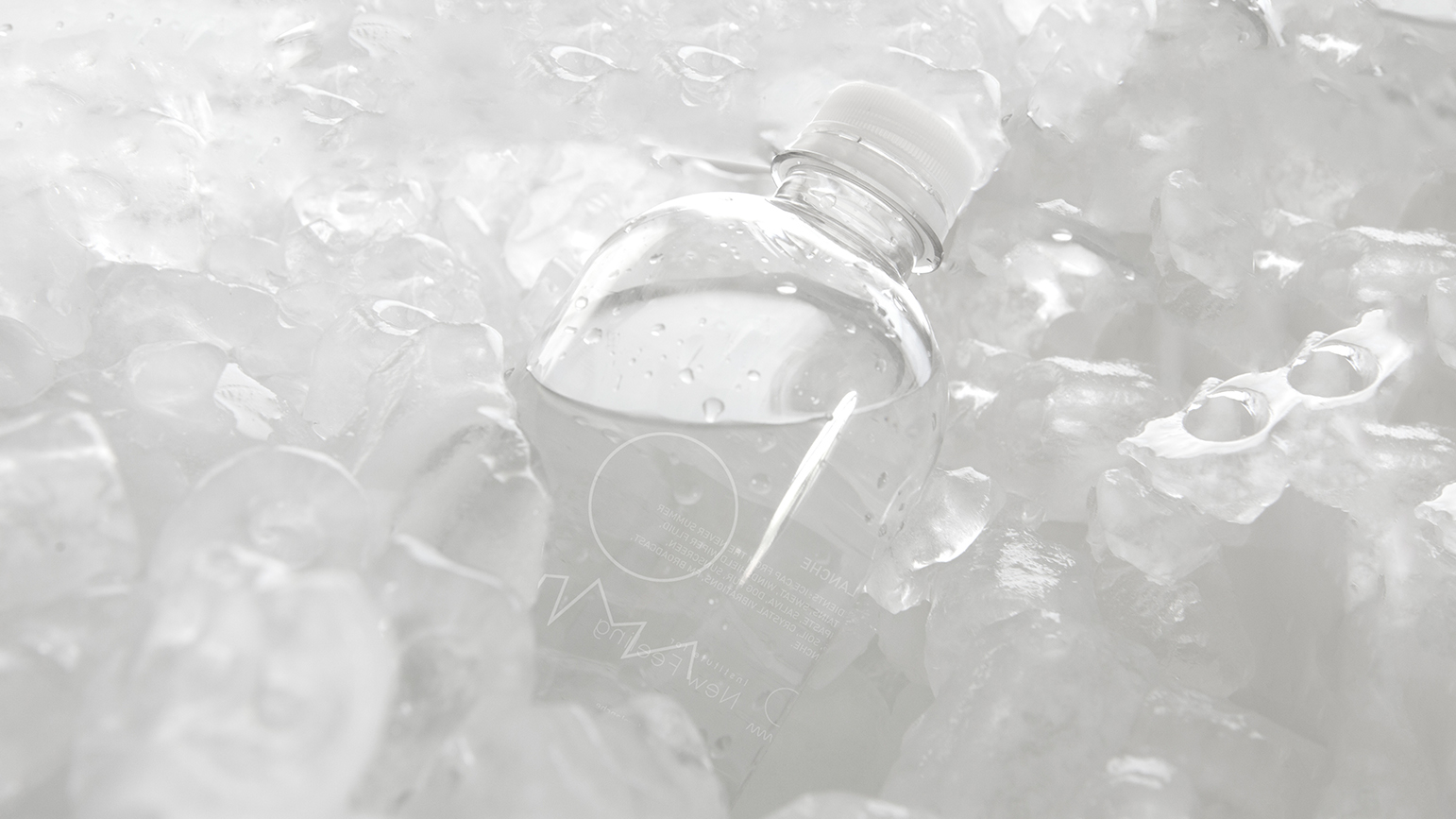 "Avalanche" is an enhanced water drink designed by the artist collective, the Institute for New Feeling, consisting of Adjunct Professor and MFA alum Scott Andrew, and MFA alums Agnes Bolt and Nina Sarnelle. This project continues their experimentation with art that takes the form of a wellness product line, and specifically engages the fastest growing beverage industry in the U.S. – enhanced water.
"Avalanche" consists of a site-specific performance at Denver's Wastewater campus, an exhibition at the Myhren Gallery, and an interactive website. Avalanche is produced by Black Cube, a nonprofit nomadic contemporary art museum, in partnership with the University of Denver's Vicki Myhren Gallery.
"Avalanche" is a zero-calorie beverage that is said to be bottled in Colorado in the Never Summer Mountain Range. The water is enhanced by a live chain-reaction performance that reveals the human filtration process. The fictional water brand, "Avalanche," exposes our relationship with water consumption and the absurdity of the growing market for enhanced water beverages.
Avalanche Performance
Saturday, September 9
Reception: 7:30 – 8:30 pm
Installation Viewing: 8:30 – 10:30 pm
Location: Denver Wastewater Management
Avalanche Exhibition
Opening: Thursday, September 14, 5 – 8 pm
Exhibition: September 14 – October 1, 2017
Location: Vicki Myhren Gallery at the University of Denver