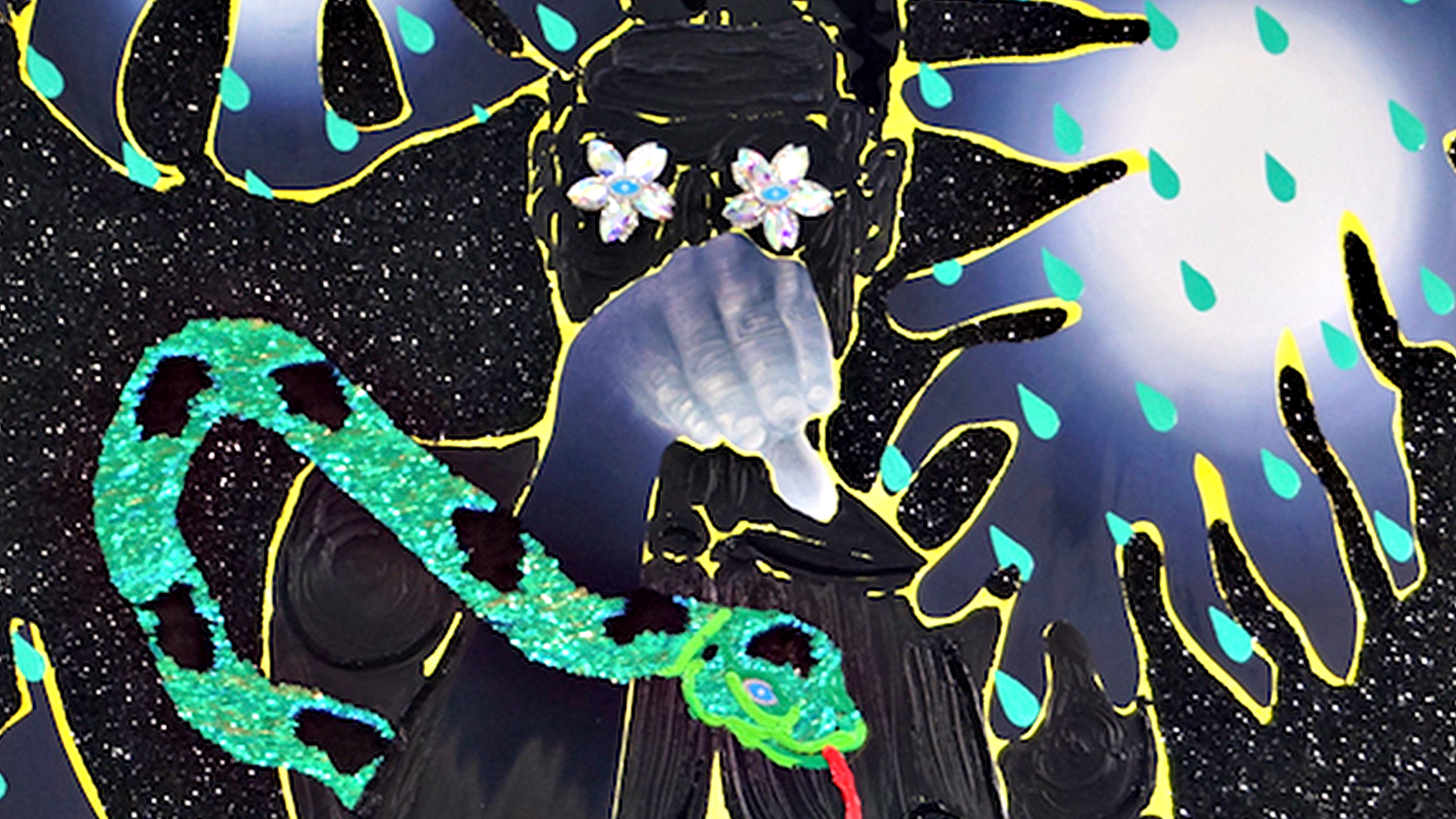 Faculty and alumni are featured this week in two fairs showcasing emerging and mid-career artists during a major international arts week in New York City. Work by Devan Shimoyama, Danny Ferrell, Patrick Meagher, Leah Crowley Piepgras, and Jessica Vaughn can be seen at the curator-driven Spring/Break and Independent NEW YORK between March 1-6, 2017.
At Independent March 2-6, paintings by Associate Professor Devan Shimoyama are on display in a solo booth through Stems Gallery, Brussels. Interdisciplinary artist Jessica Vaughn BHA '06 exhibits on the 5th floor in a group presentation through Martos Gallery. Shimoyama's exuberant multi-media self-portraits propose a new, queer, black, male creation myth; while Vaughn employs sculpture, photography and installation to examine belonging and dispossession in urban spaces. Independent, located this year at Spring Studios, 50 Varick Street, is an invitational art fair devised by and for gallerists, which re-examines the traditional methods of presenting, viewing and experiencing contemporary art. Now in its seventh year, Independent has a rotating network of over 120 galleries from over 20 countries worldwide.
At Spring/Break Art Show "Black Mirror", Adjunct Assistant Professor Danny Ferrell and alumni Patrick Meagher BFA '95, and Leah Crowley Piepgras MFA '97, exhibit work at 4 Times Square, NYNY March 1-6, 2017. Ferrell, whose work represents fantasies and fears about the other through depictions of the everyday queer male experience, exhibits paintings in "The Staging of Vulnerability". Meagher presents "Fifth Person" a solo installation of multi-media prints curated by Queenie Wong on the 23rd Floor. While Piepgras exhibits "Gateway," a solo sculpture installation presented by GRIN in room #2243. SPRING/BREAK Art Show is NYC's curator-driven art fair featuring over 300 artists. Participants are selected through vetted applications and provided a central theme. Each year's unique venue is donated for curatorial projects to be realized, with 2017 featuring an online benefit auction with Artsy in support of chashama at www.artsy.net/spring-break-auction.
Mentions: Assistant Professor Devan Shimoyama in W Magazine's 'Fantastic Beasts and Where to Find Them at Armory Week 2017'; Adjunct Asst. Professor Danny Ferrell in Artsy and Hyperallergic; Leah Crowley Piepgras in Hyperallergic, ArtF City, Vice and W Magazine.