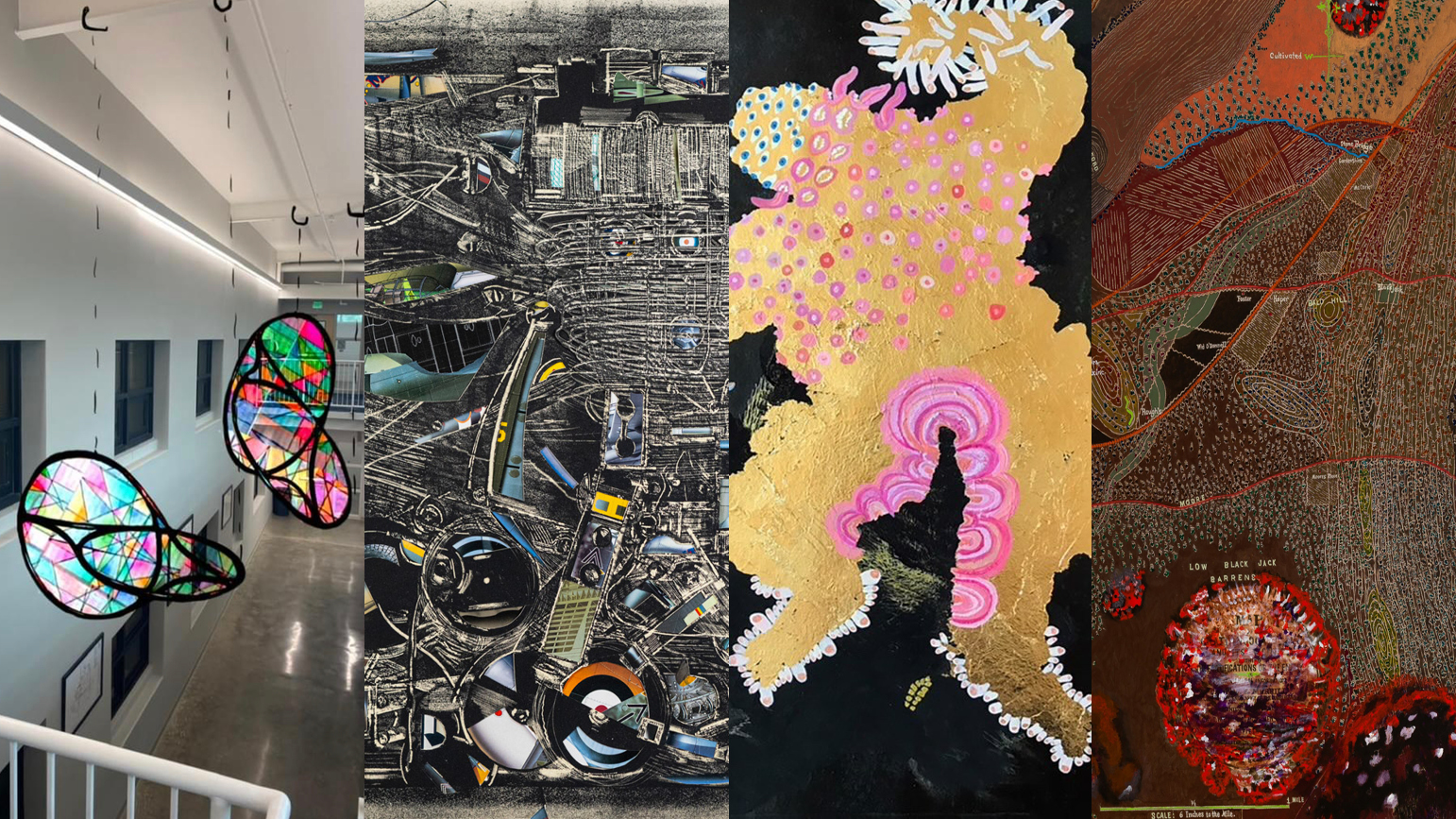 Welcome to the weekly Alumni News Update! To have your news featured, please email schoolofartnews@cmu.edu with a brief description, link to more information, image, and your degree and class year. Or, add us to your newsletter list.
Kohta Asakura BFA '06 worked on a special that celebrates the Asian Pacific Islander community, starring Hasan Minaj, Michelle Kwan, Olivia Munn, and more.
Lumi Baron BFA '20 made a video, voiced by Gwyneth Paltrow, for the Independent Restaurant Coalition.
Bianca Beck BFA '01 exhibited in "Double Trouble" at the Maine College of Art and Design, which closed on Sept 17.
Oreen Cohen MFA '14 was commissioned to create a site-specific artwork for Robert Morris University's Engineering and Mathematics building.
Janet Culbertson BFA '53 has a solo exhibition titled "Long Island Landscapes Revisited" opening at MM Fine Art in Southampton, NY on Sept 25.
Jack Damer BFA '60/MFA '65 has a retrospective exhibition at the Wisconsin Academy of Arts & Letters in Madison, through Oct 31.
Elizabeth Asche Douglas BFA '51 exhibits in "Magnificent Motown: Art Inspired by the Music" at the Kelly Strayhorn Theater, organized by Women of Visions, Inc., on view through Sept 25.
Colette Gaiter BFA '76 wrote an essay for Piotr Szyhalski's book COVID-19: Labor Camp Report.
Sarika Goulatia BFA '06 exhibits in "E/Merge: Art of the Indian Diaspora" at the National Indo-American Museum in Lombard, IL, opening Sept 24.
Joyce Kozloff BFA '64 had a solo exhibition titled "Uncivil Wars" at DC Moore Gallery in New York City, June 24 – Aug 13.
Ryan Murray BFA '05 received the Teaching Award for Senior Faculty from the University Film and Video Association. He is faculty at the Towson University Department of Electronic Media and Film.
Leah Piepgras MFA '97 exhibits in "In Place" at the University of Massachusetts Boston, through Nov 7.
Everest Pipkin MFA '18 wrote about Roblox for Pioneer Work's The Broadcast.
Anat Pollack MFA '03 participates in "Skyway 20/21: A Contemporary Collaboration" at the Tampa Museum of Art, through Oct 10.
An interview with Mobile Print Power Collective members, founded by Patrick Rowe BFA '05, is included in the new book The Social Movement Archive.
Diane Samuels BFA '70/MFA '76 has a solo exhibition titled "Three Scrolls" at the McDonough Museum of Art at Youngstown State University, Ohio, through Oct 30.
Renee Stout BFA '80 exhibits in "Visible Man: Art and Black Male Subjectivity" at Bowling Green State University in Ohio, opening Sept 24.
Rexy Tseng BFA '09 exhibited at Liang Gallery in Taipei, Taiwan, Aug 13-25.
The Black Lunch Table, co-founded by Jina Valentine BFA '01 and Heather Hart, received an Arts & Culture Grant from the Andrew W. Mellon Foundation.