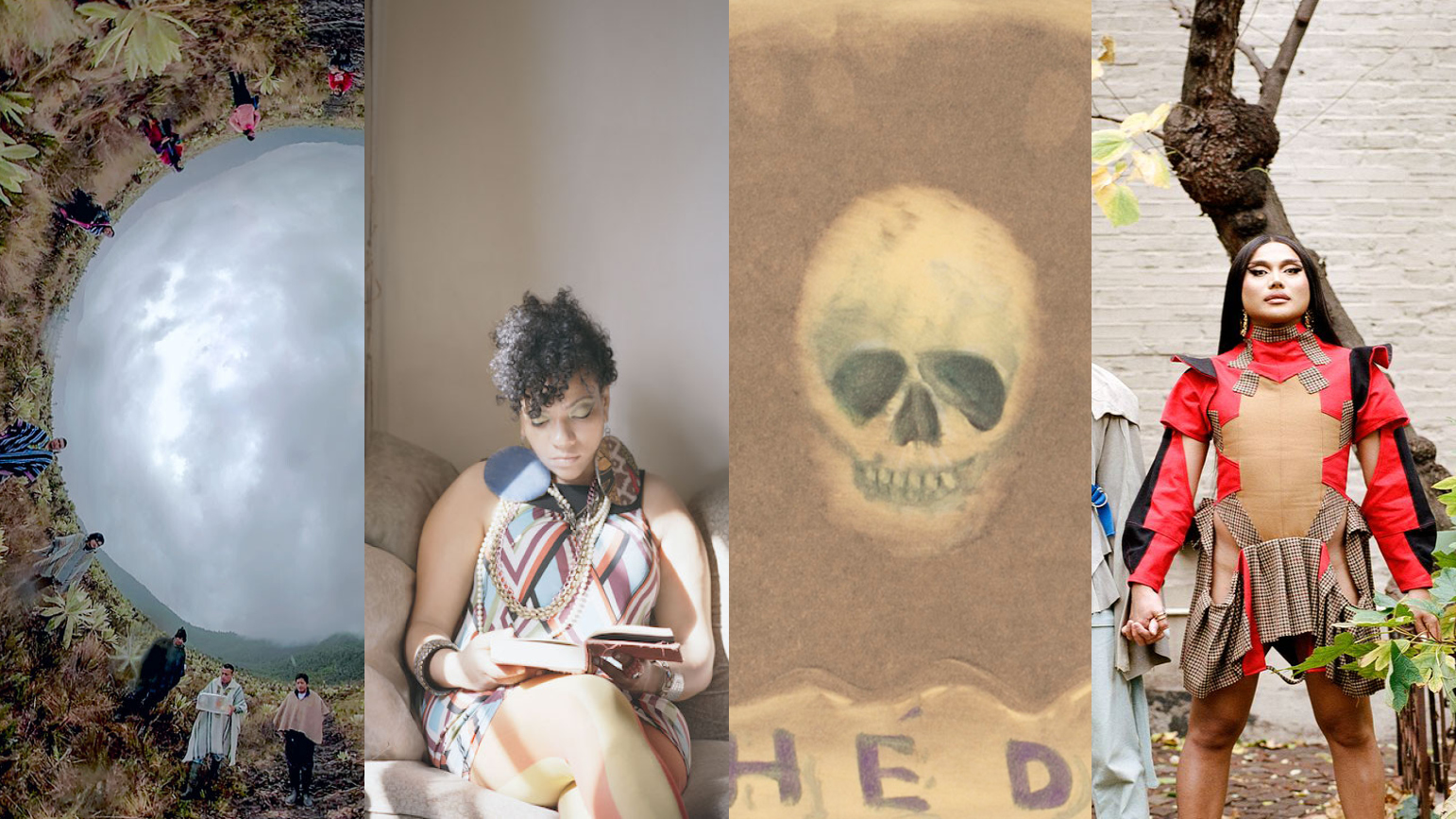 Welcome to the Weekly Alumni News Update! To have your news featured, please email schoolofartnews@cmu.edu with a brief description, link to more information, image, and your degree and class year. Or, add us to your newsletter list.
Felipe Castelblanco's MFA '13 project "Cartographies of the Unseen" is the subject of a solo exhibition at Ausstellungsraum Klingental in Basel, Switzerland, on view through Jan 3.
DialUp, an app co-founded by Max Hawkins BCSA '13, was featured in The New York Times column Modern Love.
J Houston BHA '18 with Aleem Hurst received the Keystone Award from the Silver Eye Center for Photography.
Keith LaFuente BFA '14 was profiled as a designer on the rise by New York Magazine's The Cut.
Jaewook Lee MFA '15 received the Most Promising New Artistic/Creative Scholar Award from Northern Arizona University.
In an essay for the Los Angeles Review of Books, art critic Andrew Russeth discusses Carrie Schneider's BHA '01 work "Reading Women."
Renee Stout BFA '80 has a solo exhibition titled "Ghosts" opening at the Ulrich Museum of Art in Wichita, KS, on Jan 21.
Rexy Tseng BFA '09 was selected as one of eight participants out of 111 applications for the Ministry of Culture Taiwan's "Made in Taiwan – Young Artists" program.
The ICA Philadelphia won a Graham Foundation grant to present a solo show by Jessica Vaughn BHA '06 titled "Our Primary Focus Is To Be Successful."
Jessica Vaughn BHA '06 received a Creative Capital grant for her project "Working Procedures." Creative Capital Grants are worth up to $50,000 in funding plus additional career development services.