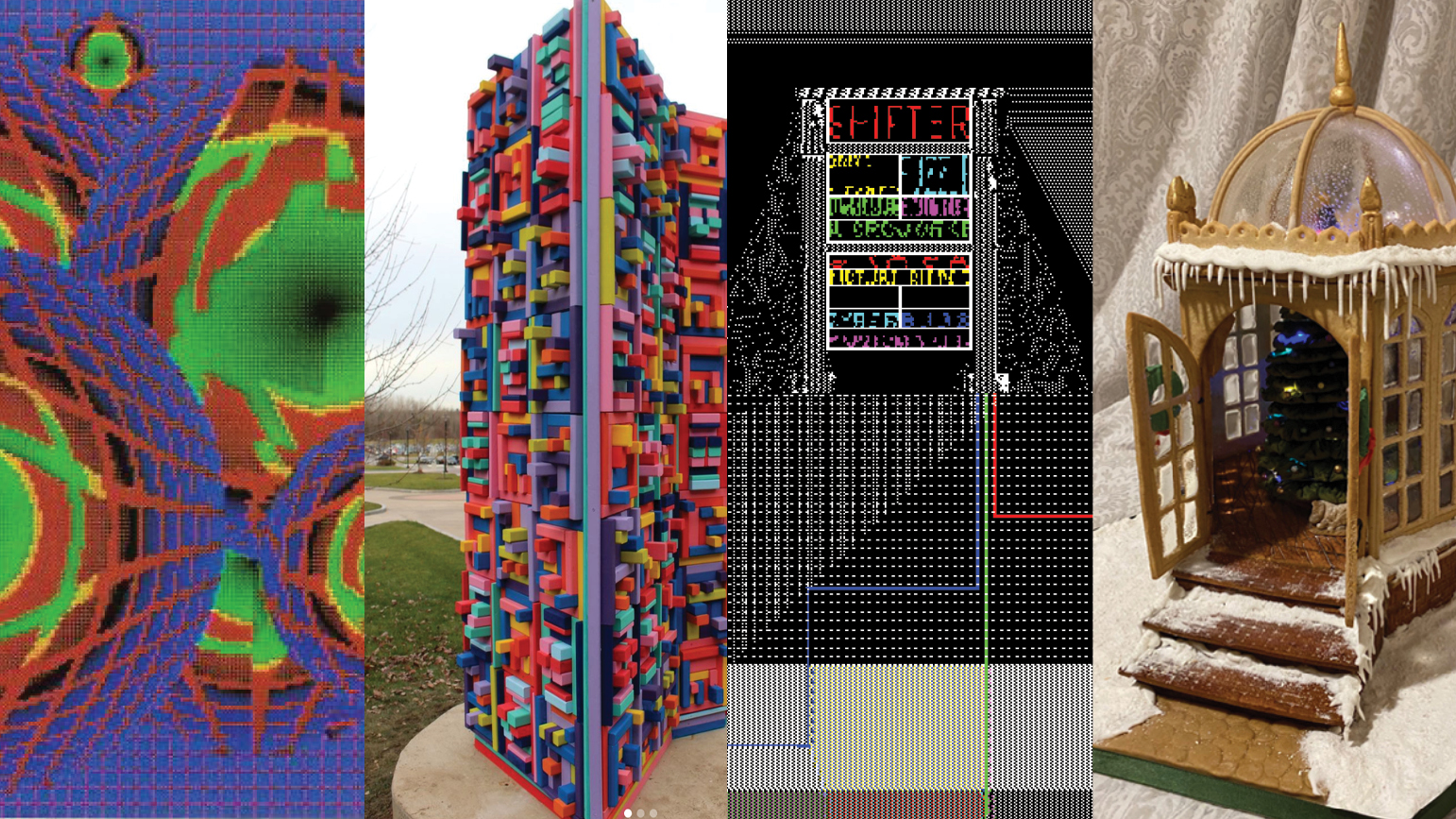 Welcome to the weekly Alumni News Update! To have your news featured, please email schoolofartnews@cmu.edu with a brief description, link to more information, image, and your degree and class year. Or, add us to your newsletter list.
Peter Burr BFA '02 exhibits "Boom Town" in the online platform Feral File, opening Dec 14.
Lelia Byron BFA '13 installed a new public work at the Rochester Institute of Technology.
Zhiwan Cheung MFA '16 exhibited in "Look at Each Other" at Hou Sahn Art Gallery in Zhuhai, China, Dec 3-11.
Mary Jo Dowling's BFA '83 work as a prize-winning cake artist was profiled in a new CMU video.
Kira Melville BFA '17 started a new position as Elementary Art Teacher at Providence Public Schools.
Lucia Nhamo MFA '15 exhibits in the Bamako Encounters – African Biennale of Photography, on view Dec 12 to Jan 8 in Mali.
CMU's "Cut Pathways" podcast discussed the work of Duane Palyka BFA '68, an early artist to use computers.
Samira Shaheen BFA '81 exhibits in "​​Thresholds of Liminality" at Radian Gallery in San Francisco, through Jan 28.