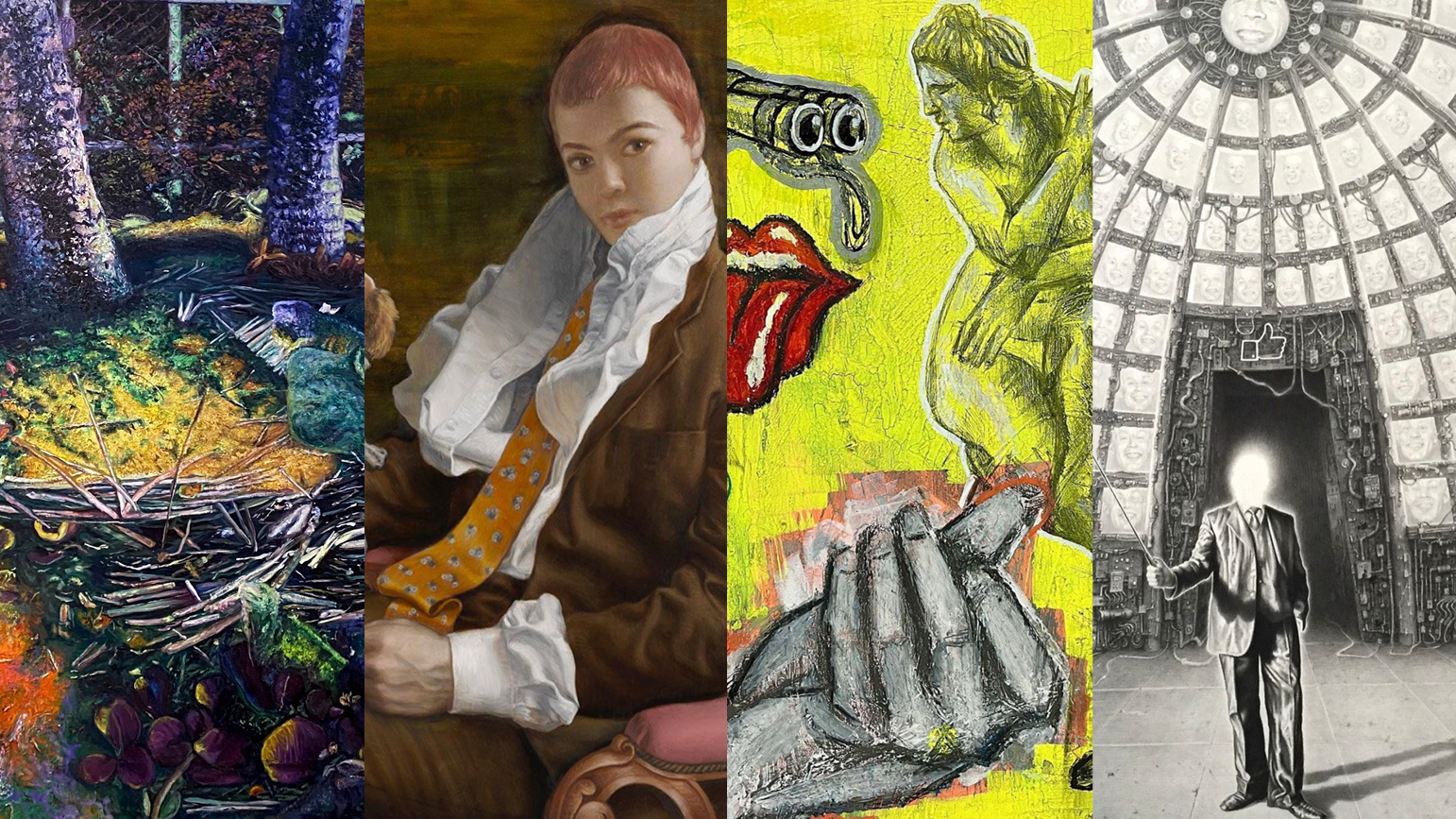 Welcome to the weekly Alumni News Update! To have your news featured, please email schoolofartnews@cmu.edu with a brief description, link to more information, image, and your degree and class year. Or, add us to your newsletter list.
Jamie Adams BFA '83 exhibited with Zolla Lieberman Gallery at Art Miami, Nov 29 – Dec. 4.
Ashley Bravin's BFA '12 painting is featured on the cover of the latest issue of The Mycophile Magazine.
Lena Chen MFA '22 contributed a chapter to the new book Curating as Feminist Organizing, edited by Elke Krasny and Lara Perry and published by Routledge.
Jen DeLuna BFA '21 exhibits in "Wet Paint" at Land to Sea in Brooklyn, NY, through Jan 31.
Beatriz Echeverría BFA '22 has a solo exhibition titled "In)quietud suspendida" at reunión gallery at edificio La Electrónica in Cupuy, Puerto Rico, opening Dec 10.
Max Gonzales BFA '16 exhibits in "The Figure" at the Irma Freeman Center for Imagination in Pittsburgh, through Jan 6.
Claire Hentschker BFA '16 is a panelist for "Innovating In-Store Experiences: Fusing Physical and Digital in Consumer Spaces," organized by CMU's ENAiBLE collaborative, on Dec 14 at 1 PM.
Laura Karetzky BFA '87 was named a finalist for The Bennett Prize.
Laurie Lipton BFA '75 exhibits in "Funny Ha Ha!" at Maddox Gallery in London, UK, through Jan 22.
Mary Maggic BSA '13 exhibits in "Empowerment" at Kunstmuseum Wolfsburg in Germany, through Jan 8.
Anna Navasardian BFA '10 exhibited with Ethan Cohen Gallery at Art Miami, Nov 29 – Dec 4.
Oscar Peters MFA '12 has a solo exhibition titled "Creepo Peepers / Cease and Desist" at ps. K_o_t Amsterdam, The Netherlands, opening Dec. 10.
Stephanie Serpick BFA '93 exhibited with Marloe Gallery at Aqua Art Miami, Nov 30 – Dec 4.