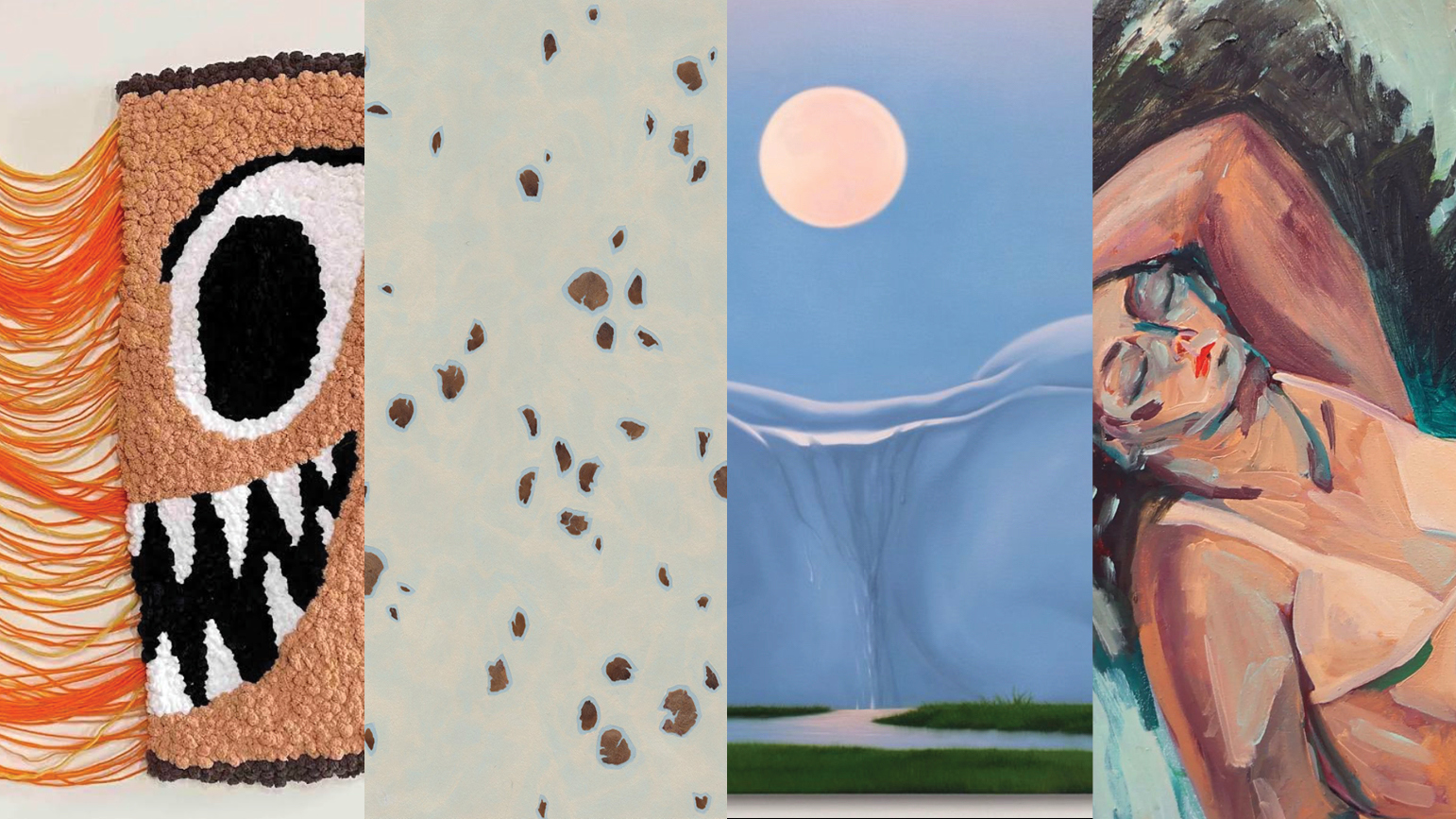 Welcome to the weekly Alumni News Update! To have your news featured, please email schoolofartnews@cmu.edu with a brief description, link to more information, image, and your degree and class year. Or, add us to your newsletter list.
Mia Brownell BFA '93 has a solo exhibition titled "Garden Variety" at MAPSpace in Port Chester, NY, opening Dec 4.
Sung Rok Choi MFA '12 was chosen in the Seoul Media Art produced "Porsche Dreamers. On. City Hackers." and his winning work will be on view at the COEX Artium starting Dec 10.
Janet Culbertson BFA '53 exhibits in "Everything is Possible" at the Long Island Museum, through Dec 18.
John Currin BFA '84 had a solo exhibition titled "New Paintings" at Sadie Coles Gallery in London, Oct 12 – Nov 26.
Hannah Epstein MFA '17 exhibits in "Food Obsession" at Garna Gallery in Madrid, through Jan 8.
Marc Fischer's BFA '93 Public Collectors project is included in "Probably Just the Wind" at Parallax Art Center in Portland, OR, through Dec 23.
Dana Lynn Kleinman BFA '97 as KX2 exhibits with Sponder Gallery at Art Miami, Nov 29 – Dec 4.
Krisztina Lazar BFA '04 exhibits in "510 All Stars" at Nielsen Arts in Berkeley, CA, opening Dec 3.
Mary Maggic BSA '13 will give a visiting artist talk at the University of New Hampshire on Nov 29.
Adam Milner MFA '17 has a two-person exhibition titled "Limb Around Limb" at Turley Gallery in Hudson, NY, opening Dec 3.
Jay Miriam BFA '12 participates in Half Gallery's pop-up exhibition Stiltsville is Biscayne Bay's Stitlsville.
Paula Overbay MFA '80 exhibits in "In The Elements" at Kentler International Drawing Space in NYC, through Dec 18.
Everest Pipkin MFA '18 wrote an essay for the new book "Software for Artists Book: Untethering the Web." ​​
Paul Rouphail MFA '10 exhibits with Stems Gallery at NADA Miami, Nov 30 – Dec 3.
Alexandra Rubinstein BFA '10 exhibits with Mother Gallery at Untitled Art Fair in Miami Beach, Nov 29 – Dec 3.
Sherri Wolfgang BFA '83 exhibits with George Billis Gallery at Red Dot Miami art fair, Nov 30 – Dec 4.
Yaeji (aka Kathy Lee) BHA '15 performs at Refraction X Art Miami Week on Nov 30.