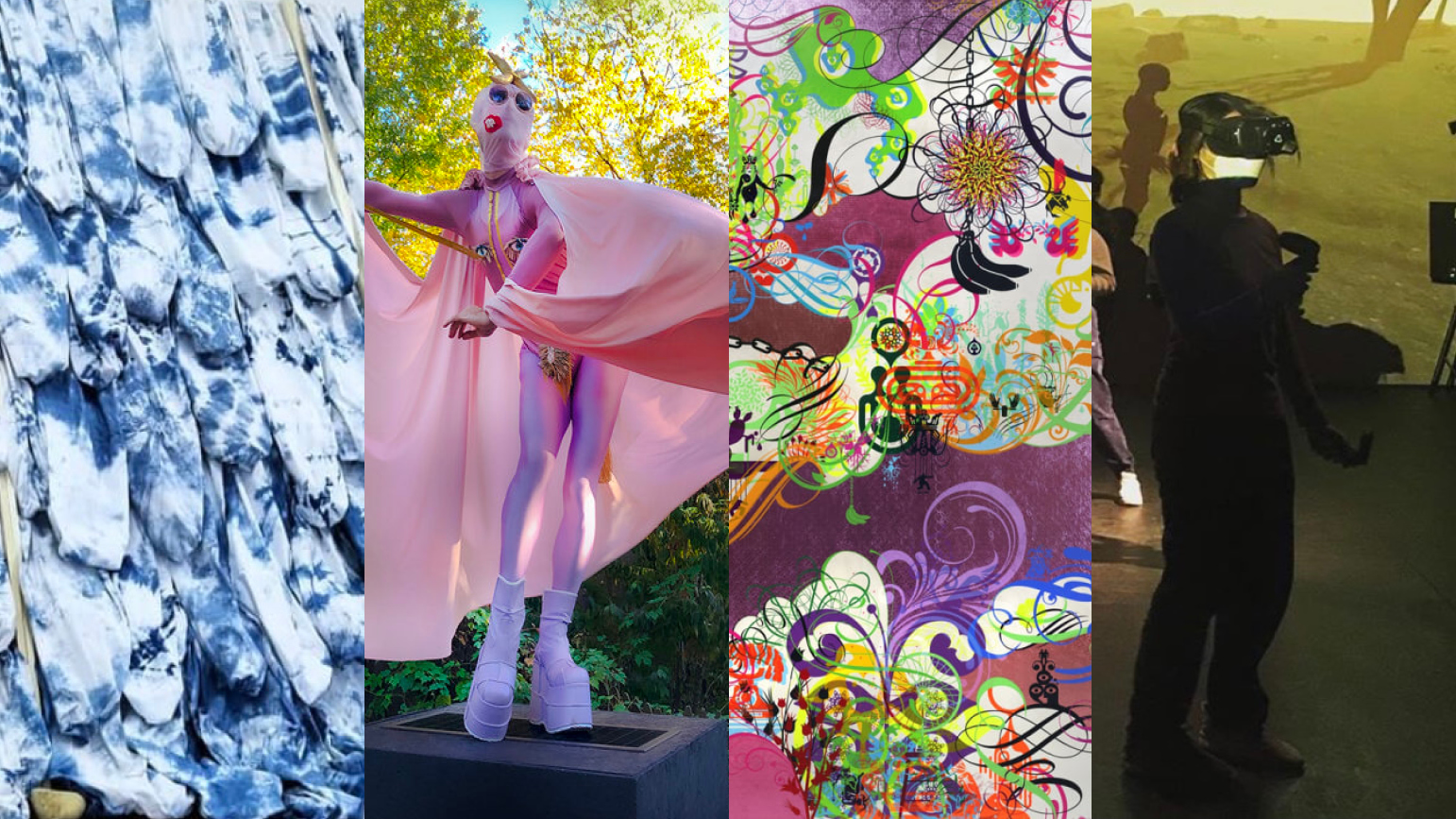 Welcome to the Weekly Alumni News Update! To have your news featured, please email schoolofartnews@cmu.edu with a brief description, link to more information, image, and your degree and class year. Or, add us to your newsletter list.
Black Cube interviewed Scott Andrew MFA '13 and Jesse Factor about their collaboration "Chimera."
Todd Bartel MFA '93 has a solo exhibition titled "L(and)" at Room 83 Spring in Watertown, MA, through Nov 30.
Chung Cho's MFA project was selected as one of the final four by the 2020 Art and Tech Activation by the Korean Culture and Arts Council.
Magali Duzant BHA '09 wrote an essay on "Art On the Grind," a public art exhibition in NYC, for LensCulture.
Naomi Falk's MFA '03 work is included in the Mid-South Sculpture Alliance's exhibition "House on Fire," in Lexington, KY, through Dec 31.
Dakotah Konicek MFA '15 exhibits in "State of Nature: Picturing Indiana Biodiversity" at Indiana University Bloomington, through Nov 18.
Ryan McGinness BFA '94 shows his work "Pedaling in Sauerkraut" in Quint Gallery's new satellite space One.
Marlena Novak's BFA '79 collaborative work with Jay Alan Yim and Joslyn Willauer is included in "The Space of a Practice: Negotiating Context in the Anthropocene" at Haus der Kulturen der Welt in Berlin, Germany, through Nov 30 (moved online due to COVID-19 closure).
Charles Ritchie MFA '80 exhibited work with Jason Haam Gallery at the Daegu Art Fair, Nov 13-15.
Ticha Sethapakdi's BFA '17 work "Fish Fugue" is part of "Digital Dreams" at Emerson Media Art Gallery in Boston, MA, through Dec 11.
Jeffrey Augustine Songco BFA '05 screened his work "Dress Rehearsal" for Montserrat College of Art's digital screening series "/ Still Here /" on Nov 16.
Coop Gallery in Nashville, TN hosted a performance by Moses Williams MFA '17 titled "Alone in My Room I found a world" on Nov 14.