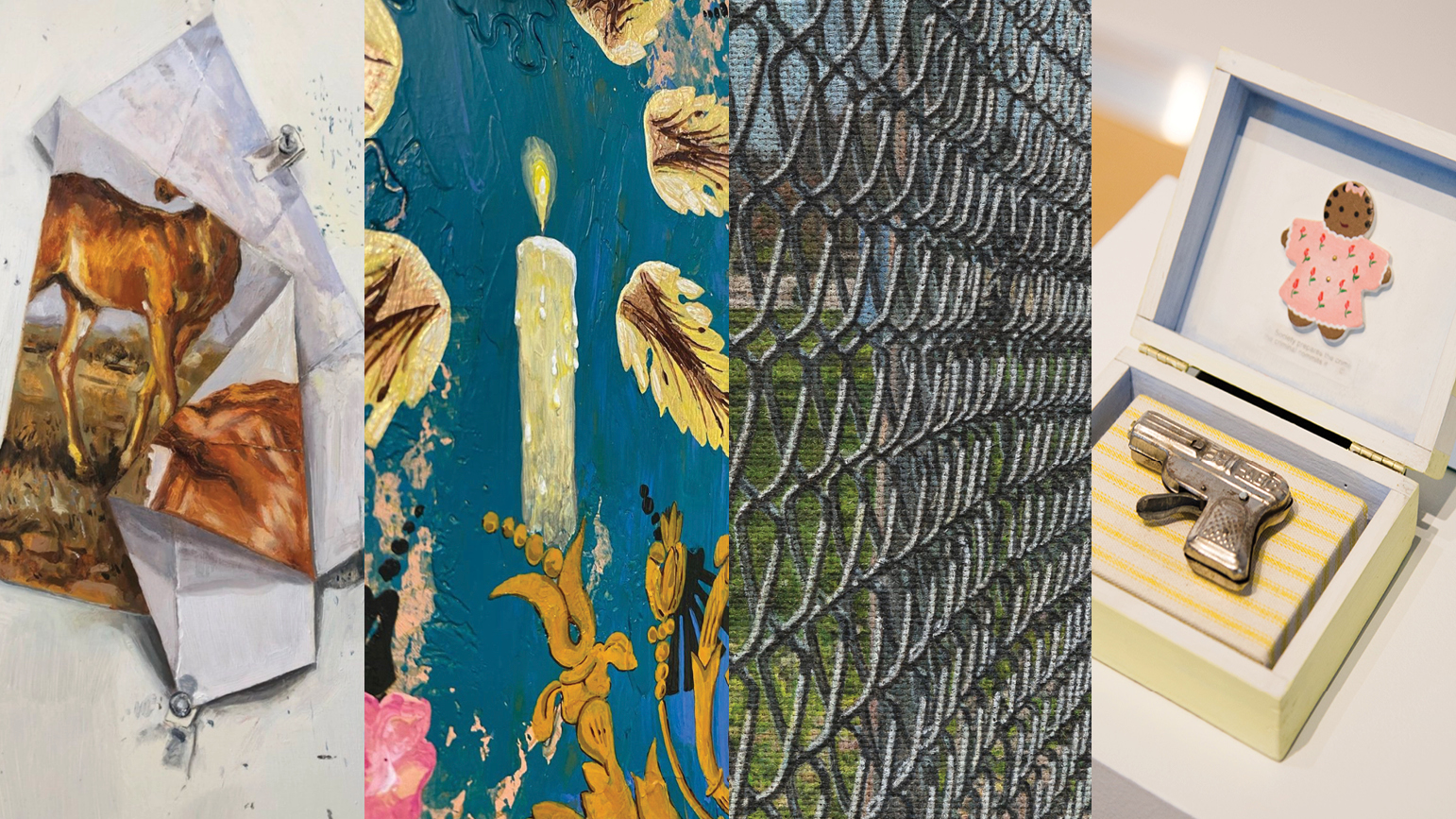 Welcome to the weekly Alumni News Update! To have your news featured, please email schoolofartnews@cmu.edu with a brief description, link to more information, image, and your degree and class year. Or, add us to your newsletter list.
Lauren F. Adams MFA '07 exhibits in "All Due Respect" at the Baltimore Museum of Art, on view through Apr 3, 2022.
Stephen Antonson BFA '89 was interviewed by UK publication The London List.
Matthew Constant BFA '18 and Jamie Earnest BFA '16 exhibit in "here & there, vol. 1" at Here Gallery in Pittsburgh, on view through Dec 11.
Emmett Donlon BFA '21 exhibits in "The Dysfunction of Social Practice" at the Kimball Jenkins Mansion in Concord, NH, opening Nov 20.
Hank Ehrenfried BFA '14 has a solo show titled "I Am Not an Alchemist" at Quappi Projects in Louisville, KY, opening Nov 19.
Cy Gavin BFA '07 has a solo exhibition at David Zwirner Gallery in London, opening Nov 23.
Dana Kleinman BFA '97 in a collaboration with her sister as KX2 exhibit in "No Vacancy," a series of ten temporary public art projects in Miami Beach, organized in conjunction with Art Basel Miami Beach, Nov 18 – Dec 9.
Joyce Kozloff BFA '64 exhibits in "The Flames: The Age of Ceramics" at the Museum of Modern Art, Paris, through February 6, 2022.
Jennifer J. Lee BFA '00 has her first solo exhibition in London at The Sunday Painter, opening Nov 18.
Renée Stout BFA '80 exhibits in "American Epidemic: Guns in the United States" at the Museum of Contemporary Photography in Chicago, on view through Feb 20, 2022.
Ryan Woodring BFA '10 accepted an assistant professorship in digital media at Drew University in Madison, NJ.