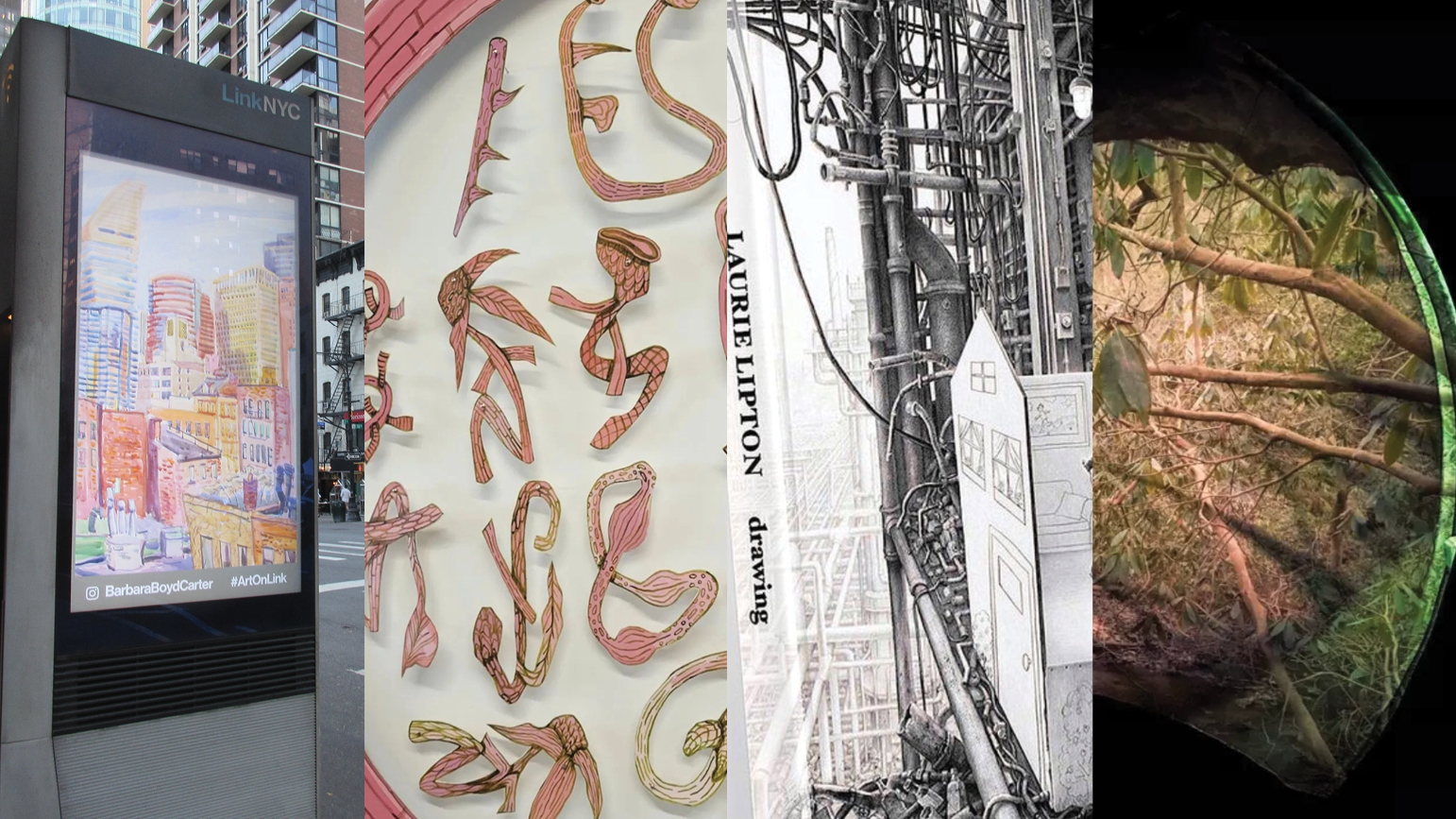 Welcome to the weekly Alumni News Update! To have your news featured, please email schoolofartnews@cmu.edu with a brief description, link to more information, image, and your degree and class year. Or, add us to your newsletter list.
Barbara Boyd Carter's BFA '54 work is featured on LinkNYC kiosks.
Noel Hefele BFA '02 exhibits in "I Am Because You Are" at the Yonkers Arts Project Space.
Laurie Lipton BFA '75 launches her new book "Laurie Lipton Drawing" at the Museum Halle Saint Pierre in Paris on Nov 19.
Carolina Loyola-Garcia MFA '00, Zena Ruiz BFA '11, and Sarika Goulatia BFA '06 exhibit in "#notwhite collective 2016-2022" at SPACE gallery in Pittsburgh, opening Nov 18.
Samantha Mack BFA '18 exhibits in "Look! A Survey of Savannah Artists" at Sulfur Studios, through Dec 17.
Mary Maggic BSA '13 exhibits in "Beyond Nuclear Family: Home Sweet Home" at The Elizabeth Foundation for the Arts Project Space in New York City, opening Nov 17.
Patricia Maurides MFA '95 exhibits in the "Long Island Biennial" at The Heckscher Museum of Art in Huntington, NY, through Jan 22.
Eileen Maxson MFA '08 has a solo exhibition titled "The Word Is Not Lucky" at the Galveston Arts Center, opening Nov 19.
Susan Schwalb BFA '65 exhibits in "COULOIR: dialogues between walls" in Corneilhan, France, through Nov 30. Her work is also on view in "This Road is the Heart Opening" at the Museum of Religious Art in Saint Louis, through Dec 18.
Rexy Tseng BFA '09 was awarded a Fall 2022 residency at the Anderson Ranch Arts Center in Snowmass Villages, CO.
Jen Urso BFA '96 was interviewed by KJZZ, Phoenix's NPR station.
Laura Sharp Wilson BFA '87 has work included in the Statewide Annual at Ogden Contemporary Arts in Utah.