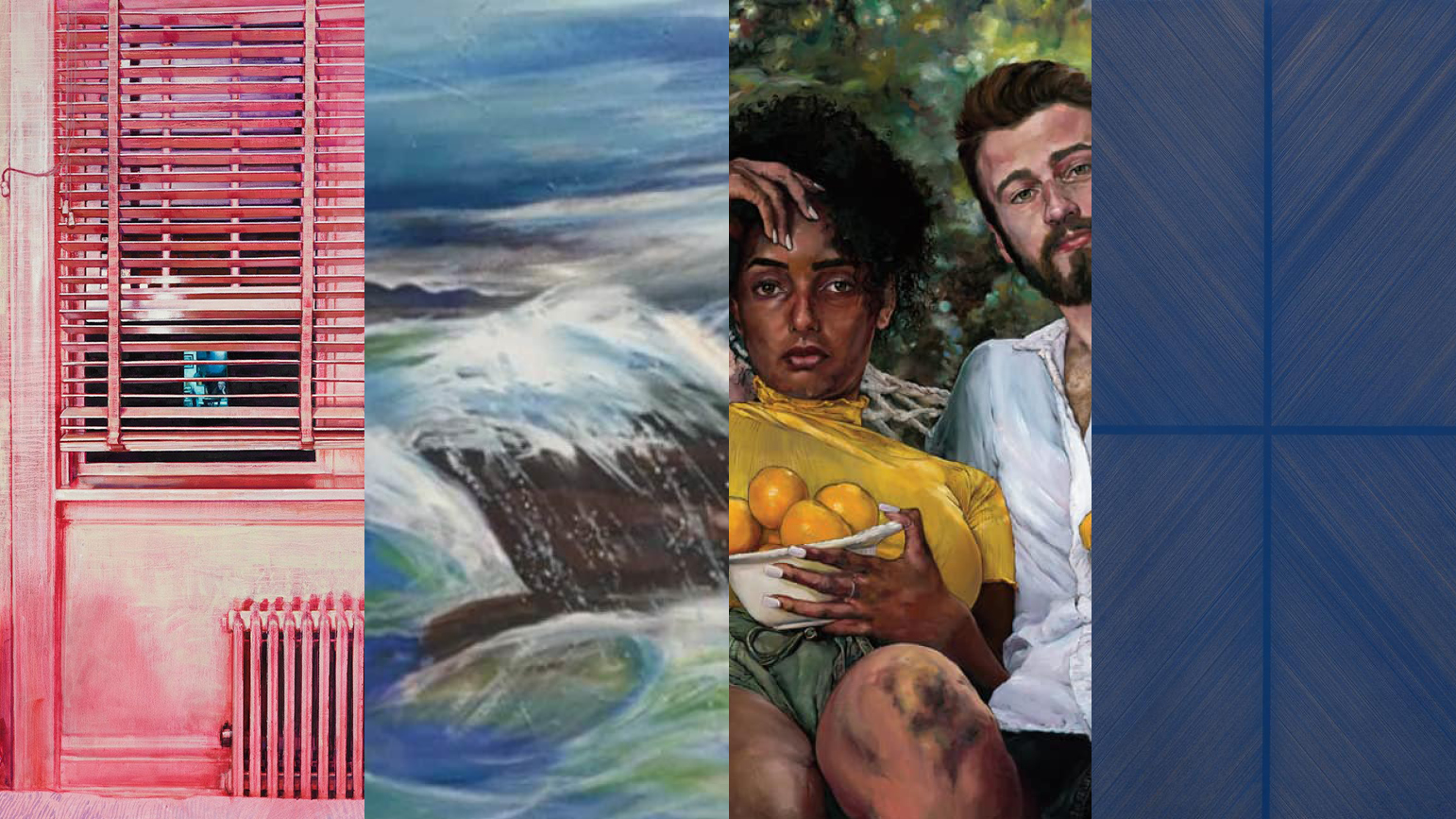 Welcome to the weekly Alumni News Update! To have your news featured, please email schoolofartnews@cmu.edu with a brief description, link to more information, image, and your degree and class year. Or, add us to your newsletter list.
Kohta Asakura BFA '06 was the producer for "NCT 127: Escape from Magic Island," a new show on YouTube.
Hilda Demsky BFA '58 has a solo exhibition titled "Making Waves" at The Bronxville Women's Club in Bronxville, NY, through Nov 30.
Hannah Epstein MFA '17 has a solo exhibition titled "Don't Hate the NPC, Hate the Game" at Boulin Division in Montreal, through Jan 22, 2022.
Cora Hickoff BFA '20 is included in the How Well? Anthology, available through Radiator Comics and co-sponsored by CMU's Center for the Arts in Society.
Juliacks BHA '08 presented a new play titled "Glower" at the Other Futures Festival in Amsterdam on Nov 6.
Laura Karetzky BFA '87 has a solo exhibition titled "Concurrence" at Luis De Jesus Los Angeles, on view through Dec 22.
Deborah Kass' BFA '74 work entered the permanent collection of NYU's Grey Art Gallery through a gift from James Cottrell and Joseph Lovett.
Alex Lukas MFA '18 organized and moderated a panel discussion titled "Artist-Run Spaces When Space is Closed: Alternative Exhibition Strategies for Alternative Venues in a Time of Contagion" at UC Santa Barbara on Oct 28.
Claire McConaughy BFA '81, Matt Wrbican BFA '81/ MFA '89, Phil Rostek, and Jim Nelson BFA '71 had work in "The Iridescent Era" at VisArts in Rockville, MD, Sept 3 – Oct 17.
Hi Fructose Magazine featured work by Huw Messie BFA '21 on their social media pages.
Jessica Gaynelle Moss BFA '09 was awarded an Advancing Black Arts in Pittsburgh grant.
Shana Moulton MFA '04 and Ricardo Miranda Zúñiga MFA '99 have work in the online exhibition "5D Futures," part of The Wrong Biennial, on view through Mar 1, 2022.
Susan Schwalb BFA '65 exhibits in "Still Masters" at Patrick Heide Gallery in London, UK, through Nov 20.
Ellen Steinfeld BFA '67 was commissioned to create a large-scale sculpture Roswell Park's Healing Garden in Buffalo, NY.
Jina Valentine BFA '01 with Heather Hart contributed an essay to Out of Place: Artists, Pedagogy, and Purpose.
Sherri Wolfgang BFA '83 has a solo exhibition titled "American Pathos" at Dacia Gallery in New York City, opening Nov 12.
Cay Yoon BFA '04 exhibits in "Bronx Calling: The Fifth AIM Biennial" at the Bronx Museum of the Arts in New York, through Mar 20, 2022.