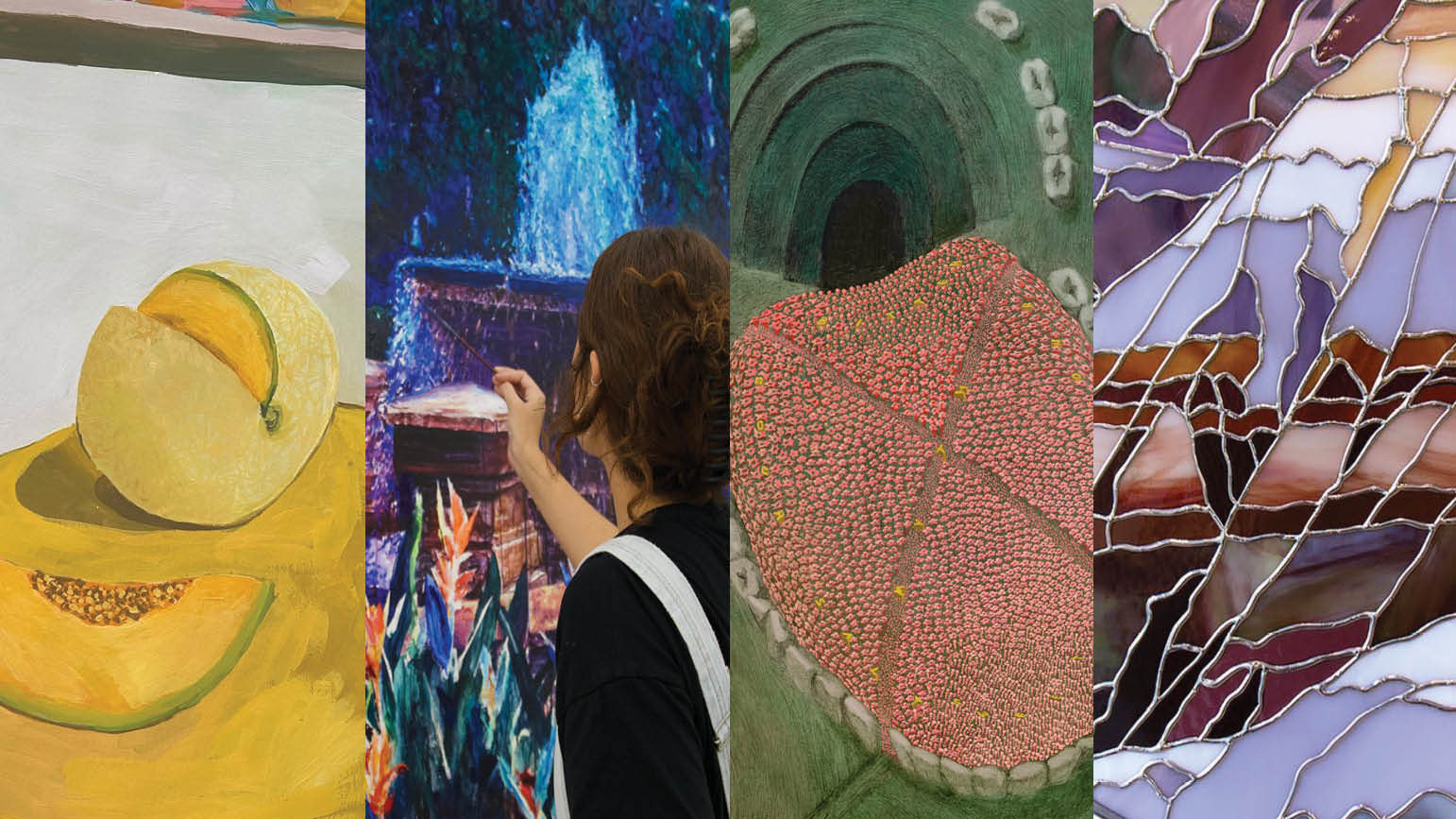 Welcome to the bi-weekly Alumni News Update! To have your news featured, please email schoolofartnews@cmu.edu with a brief description, link to more information, image, and your degree and class year. Or, add us to your newsletter list.
Paper Buck MFA '20 exhibits in "ProcessLAB" at the Fabric Workshop and Museum in Philadelphia, opening Nov 9.
Paper Buck MFA '20, Erin Mallea MFA '19, and Shohei Katayama MFA '19 exhibit in "Grass Grows in the Icebox" at Soft Projects in Ypsilanti, MI, through Dec 9.
Paige Clark BFA '93 exhibits in "Interstate: Where I-90 Meets I-82" at Central Washington State University through Dec 2.
Francis Crisafio BFA '84, Frank Harris BFA '82, Phil Rostek MFA '73, and Jill Scipione BFA '82 exhibit in "Life is Short Art is Long" at The Irma Freeman Center for Imagination in Pittsburgh through Dec 1.
Beatriz Escheverría BFA '22 has a solo exhibition titled "Naturaleza Sensible" at Walter Otero Contemporary Art in San Juan, opening Nov 9.
Laura Hudspith MFA '23 exhibited at Art Toronto with Zalucky Contemporary, Oc 26-29.
Cassandra C Jones MFA '04 exhibits in "The Salon Show 2023" at Abigail Ogilvy Gallery in Boston through Dec 10.
Deborah Kass BFA '74 exhibits in "Retinal Hysteria" at Venus Over Manhattan in New York, opening Nov 16.
Joyce Kozloff BFA '64 has a solo exhibition titled "Uncivil Wars" at Pamela Salisbury Gallery in New York, opening Nov 11.
Dana Lok BFA '11 exhibits in "Tante Care Cose" at Clima Gallery in Minal, through Nov 11.
Anna Shepperson BHA '13 exhibited in "Leafy Greens" at Pullproof Studio in Pittsburgh on Nov 3.
Rexy Tseng BFA '09 has a solo exhibition titled "The Little Death" at Uitstalling Villa in Genk, Belgium, opening Nov 12.