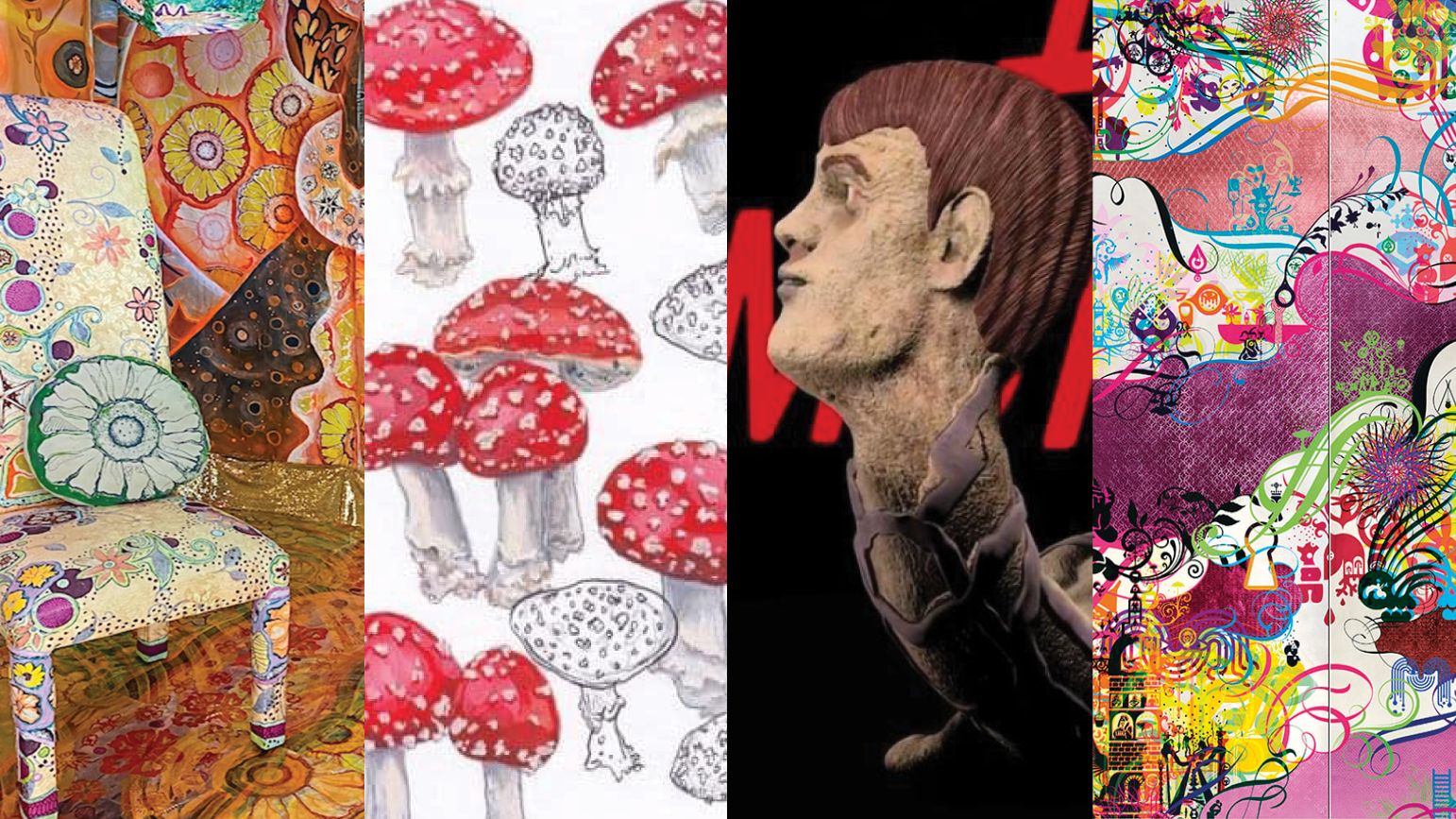 Welcome to the weekly Alumni News Update! To have your news featured, please email schoolofartnews@cmu.edu with a brief description, link to more information, image, and your degree and class year. Or, add us to your newsletter list.
Ashley Bravin BFA '12 won the North American Mycological Association mushroom art contest.
Bill Cravis MFA '06 exhibits in "Lush 2" at Lighthouse Art Center in Tequesta, FL, through Dec 10.
Ella Hepner BHA '18 was featured in a Hyperallergic article on Gowanus Open Studios.
Eunhee Kang BFA '13 participated in "Video Bites" at the Flatel Contemporary Art Center Gallery in Seoul, Korea, Oct 14-18.
Dana Kleinman BFA '97, as part of the collaboration KX2 with her sister Ruth Kleinman, participates in H20 at the Contemporary Arts Center New Orlean, through Feb 23.
Ryan McGinness BFA '94 has a solo exhibition titled "New Narratives" at Miles McEnery Gallery in New York City, through Nov 26. The exhibition is accompanied by a new book of McGinness' work.
Laurie Shapiro BFA '12 has an installation titled "The Glendale Alteria" in Glendale, CA, closing Oct 27.
Ellen Steinfeld BFA '67 installed a public sculpture at the Lake Erie Seaway Trail Center highlighting the problem of plastic pollution.
Char Stiles BCSA '18 performed at Visuaral in Brooklyn on Oct 16.
Fereshteh Toosi MFA '04 and Rumi Koshino presented "Growth," a soundwalk in San Francisco on Oct 1. Soundwalks are available for self-guided tour through Feb 28.
Rexy Tseng BFA '09 has a solo exhibition titled "Pain and Pleasure" at the Taipei Fine Arts Museum, through Nov 13.
Ricardo Miranda Zúñiga MFA '99 will premiere his work "FinTech for the Precariat" in Europe at Digital Art Zurich, October 20-30.