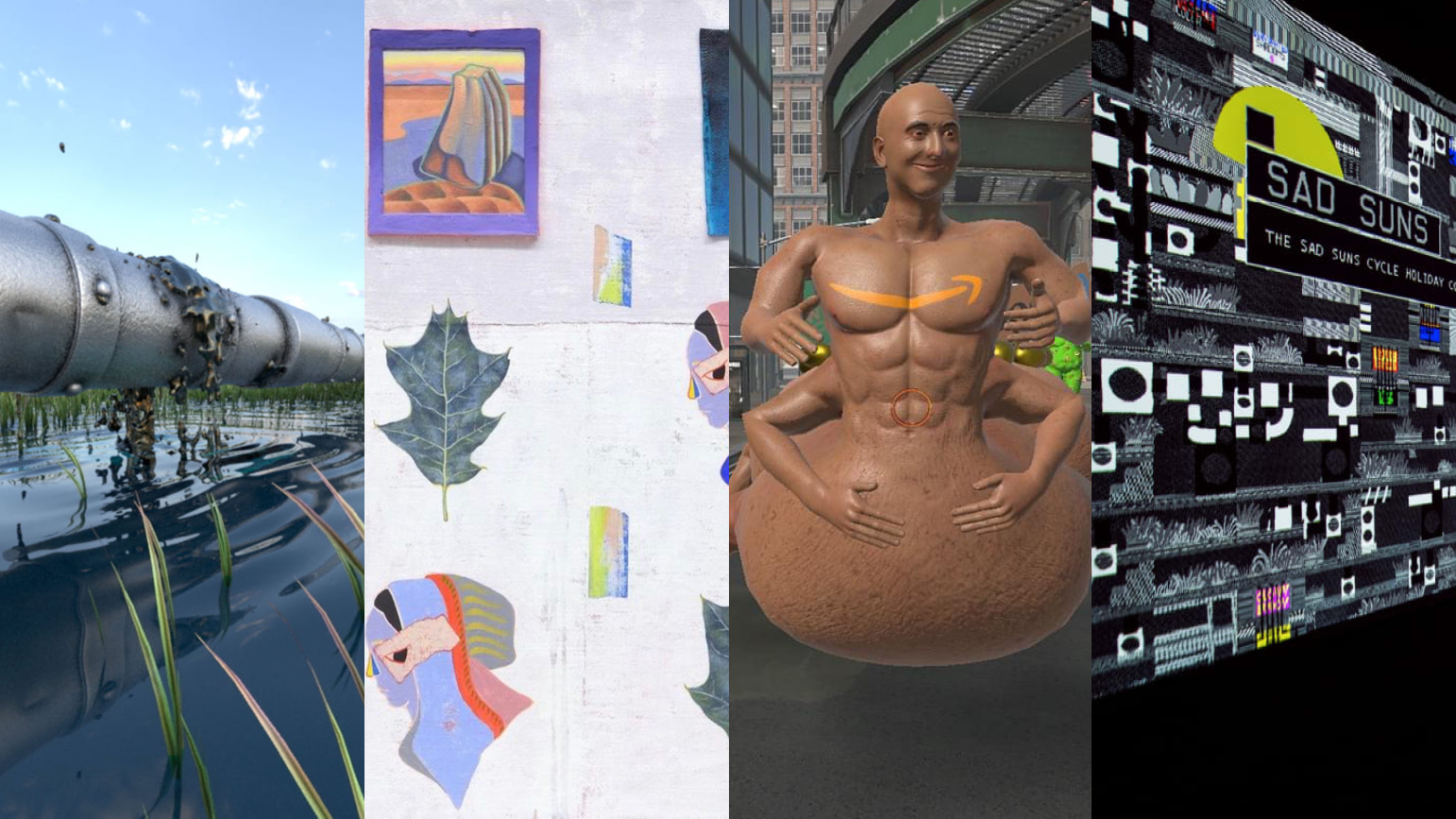 Welcome to the weekly Alumni News Update! To have your news featured, please email schoolofartnews@cmu.edu with a brief description, link to more information, image, and your degree and class year. Or, add us to your newsletter list.
Arden Bendler Browning BFA '97 was awarded an April 2022 Interlude Residency.
Peter Burr's BFA '02 work "Dirtscraper" is on view at Gazell.io Project Space in London, UK, through Nov 13.
Elizabeth Asche Douglas BFA '51 exhibits in and performs at the opening of "Women of Visions: Celebrating 40 Years" at the University of Pittsburgh's University Art Gallery, opening Oct 20.
Magali Duzant BHA '09 has an artist residency at Studio Verde Air in Italy.
Jacob Feige BHA '02 exhibits in "Flatland" at OOO Gallery in Cleveland, OH, on view through Nov 5.
Ben Kinsley MFA '08 organizes "Tree Talks," an art project that takes the form of a year-long series of events focused on understanding a single tree.
Marc Fischer's BFA '93 book "Public Collectors Police Scanner" is reviewed in Artists' Book Reviews.
Laura Karetzky BFA '87 was selected as a finalist for the National Portrait Gallery's sixth triennial Outwin Boochever Portrait Competition. Her work will be part of a traveling exhibition premiering at the National Portrait Gallery on Apr 30, 2022.
Marlena Novak BFA '79 participates in "Overflow" at Co-Prosperity through Nov 13 and at Watershed Art and Ecology through Dec 1, both in Chicago.
Sherri Wolfgang BFA '83 participates in "Insights IV Art Exhibition" at Zolla/Lieberman Gallery in Chicago, Oct 22-24, organized by the Ryan Licht Sang Bipolar Foundation.
Ricardo Miranda Zúñiga MFA '99 presents "FinTech for the Precariat" at The Clemente Solo Vélez Cultural Education Center in New York on Oct 28 and at the Museum of the Moving Image on Oct 29.