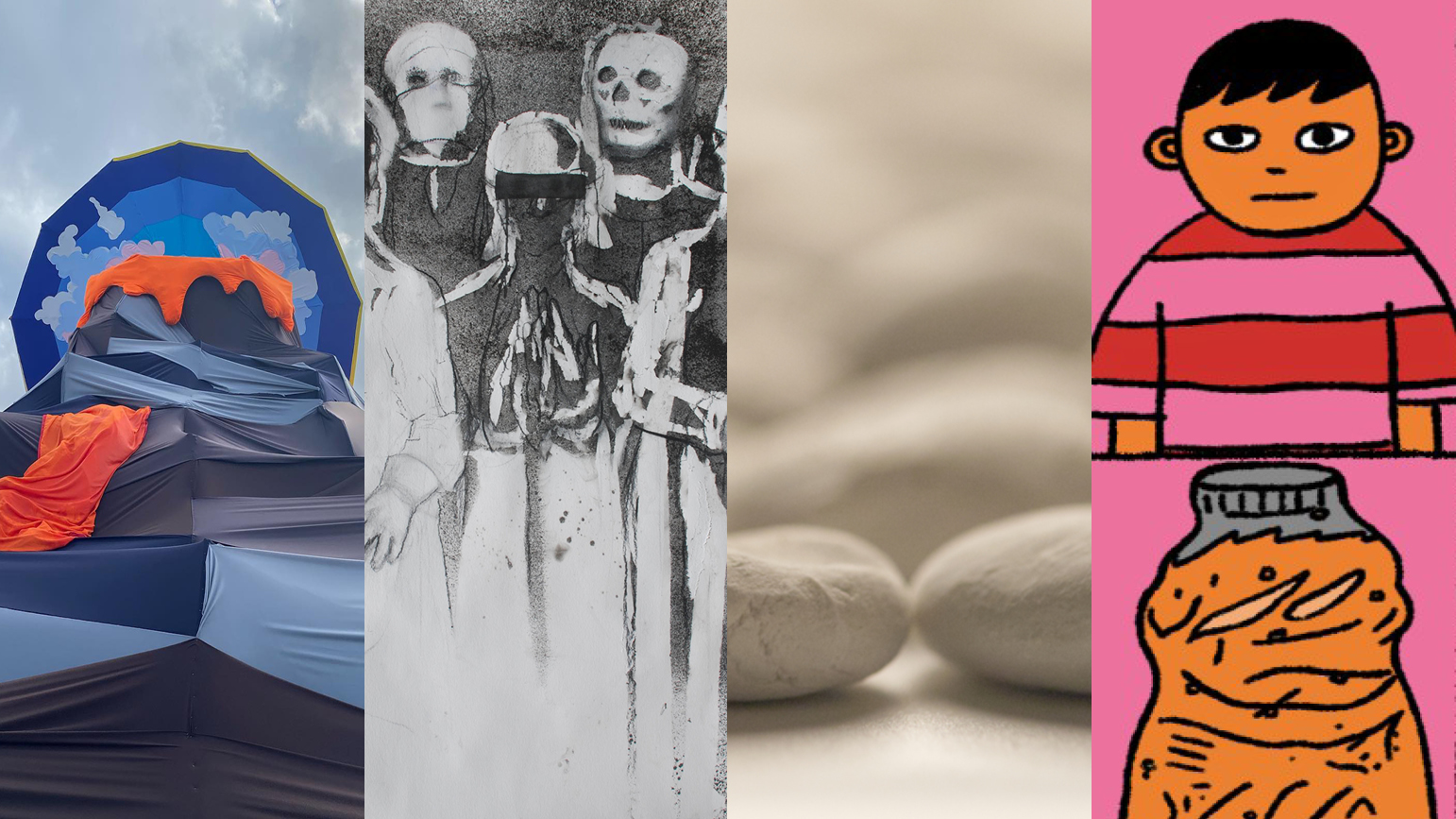 Welcome to the Weekly Alumni News Update! To have your news featured, please email schoolofartnews@cmu.edu with a brief description, link to more information, image, and your degree and class year. Or, add us to your newsletter list.
Scott Andrew MFA '13 and Jesse Factor perform as part of the Bloomfield Garden Club in Pittsburgh on Oct 13, 15, and 18.
Scott Andrew MFA '13 and Jesse Factor present an excerpt from their Media and Dance experiment "I Am A Haunted House" at the Iowa Dance Festival on Oct 15. They also presented the work at Slippery Rock University.
Janet Culbertson BFA '53 has two works included in the Long Island Biennial at the Heckscher Museum in Huntington, NY, opening Oct 15.
Christina Lee BFA '14 created illustrations for a Los Angeles Times article on kimchi.
Yejin Lee MFA '20 has a solo exhibition titled "I to Others" at Seoro Gallery in Seoul, Korea, through Oct 29.
Ryan McGinness BFA '94 has a solo exhibition titled "Mindscapes" opening at Miles McEnergy Gallery in NYC on Oct 15.
Oscar Peters' MFA '12 work "Volcano" is installed at the Week van de IndustrieCultuur in Beverwijk, Netherlands through Oct 18.
Rob Rogers MFA '84 received the Rex Babin Memorial Award for Excellence in Local Cartooning from the Association of American Editorial Cartoonists.
Ticha Sethapakdi BFA '17, who is currently pursuing a PhD at MIT, was recently named a Siebel Scholar.
Rob Southard MFA '11 has work included in the exhibition "BallotBox" at 21c Museum Hotel in Louisville and online. The exhibition was originally planned to open at the Louisville Metro Hall in March but was cancelled due to COVID-19.
Rexy Tseng BFA '09 was selected as a finalist for the Taipei Art Awards, and his work will be included in the final exhibition at the Taipei Fine Art Museum at the end of the year.