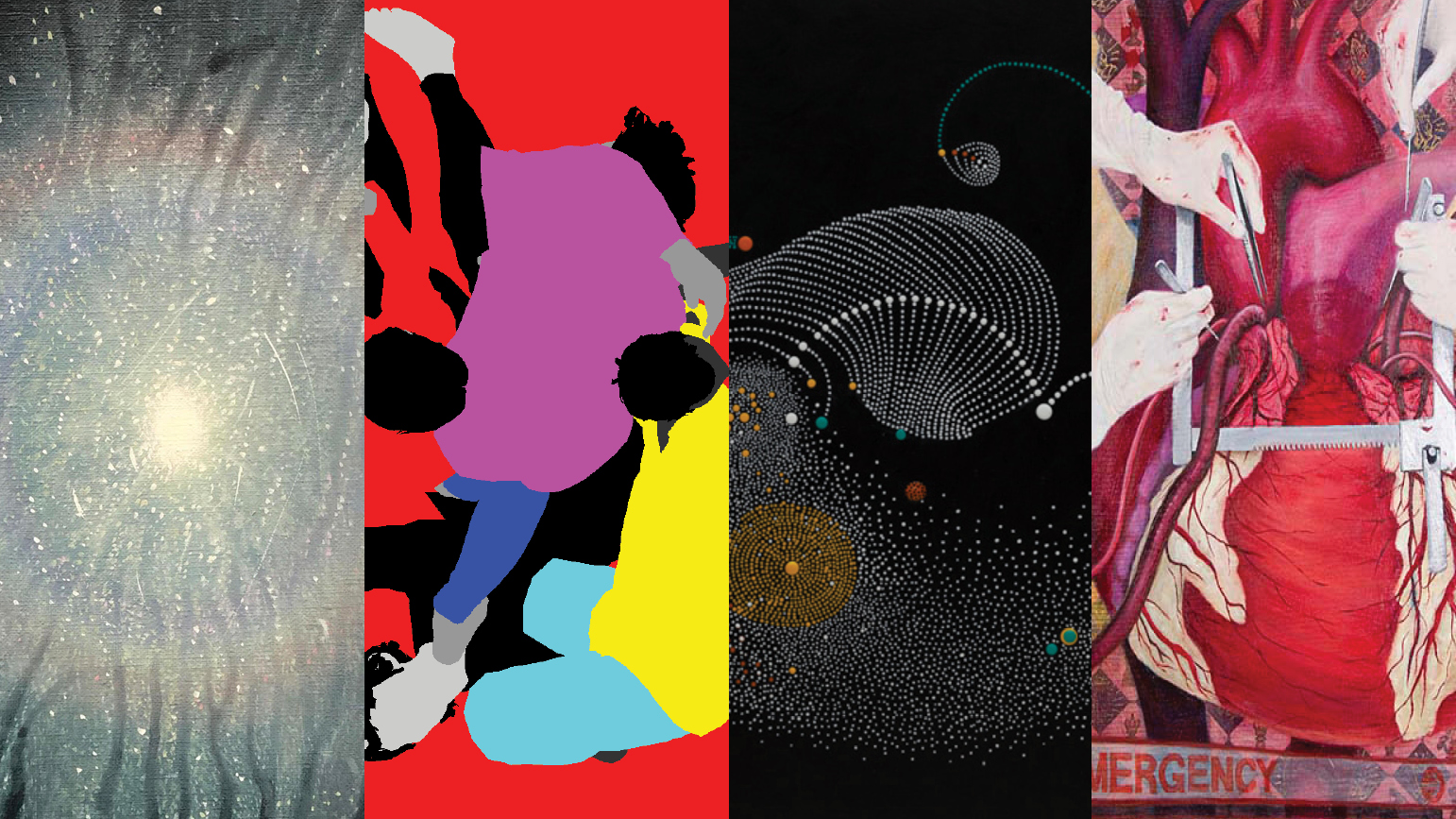 Welcome to the weekly Alumni News Update! To have your news featured, please email schoolofartnews@cmu.edu with a brief description, link to more information, image, and your degree and class year. Or, add us to your newsletter list.
Peter Burr's BFA '02 work "Black Square" screens online as part of the San Francisco Cinematheque's Crossroads program, through Oct 21.
Ingrid Bromberg Kennedy BFA '92 will give a gallery talk with Tamara Gonzales at Columbus College of Art & Design's Beeler Gallery on Oct 14.
Paula Overbay MFA '80 exhibits in "Pell Lucy: Fall 2021 Exhibition – More Than," an online exhibition hosted by SHIM Art Network.
Oscar Peter's MFA '12 installation "Avalanche!!!" is on view at the Museum Het Valkhof in Nijmegen, Netherlands, through Mar 2022.
The archives of Barbara Rosenthal BFA '70 were acquired by the City University of New York (CUNY) and will be on view at her studio through Nov 30 before they depart for CUNY.
Paul Rouphail MFA' 10 has a solo exhibition titled "The Passenger" at Stems Gallery in Brussels, Belgium, through Nov 6.
Jill Ziccardi BFA '86 shows work in "Strange Figuration" at Limner Gallery in Hudson, NY, opening Oct 14.