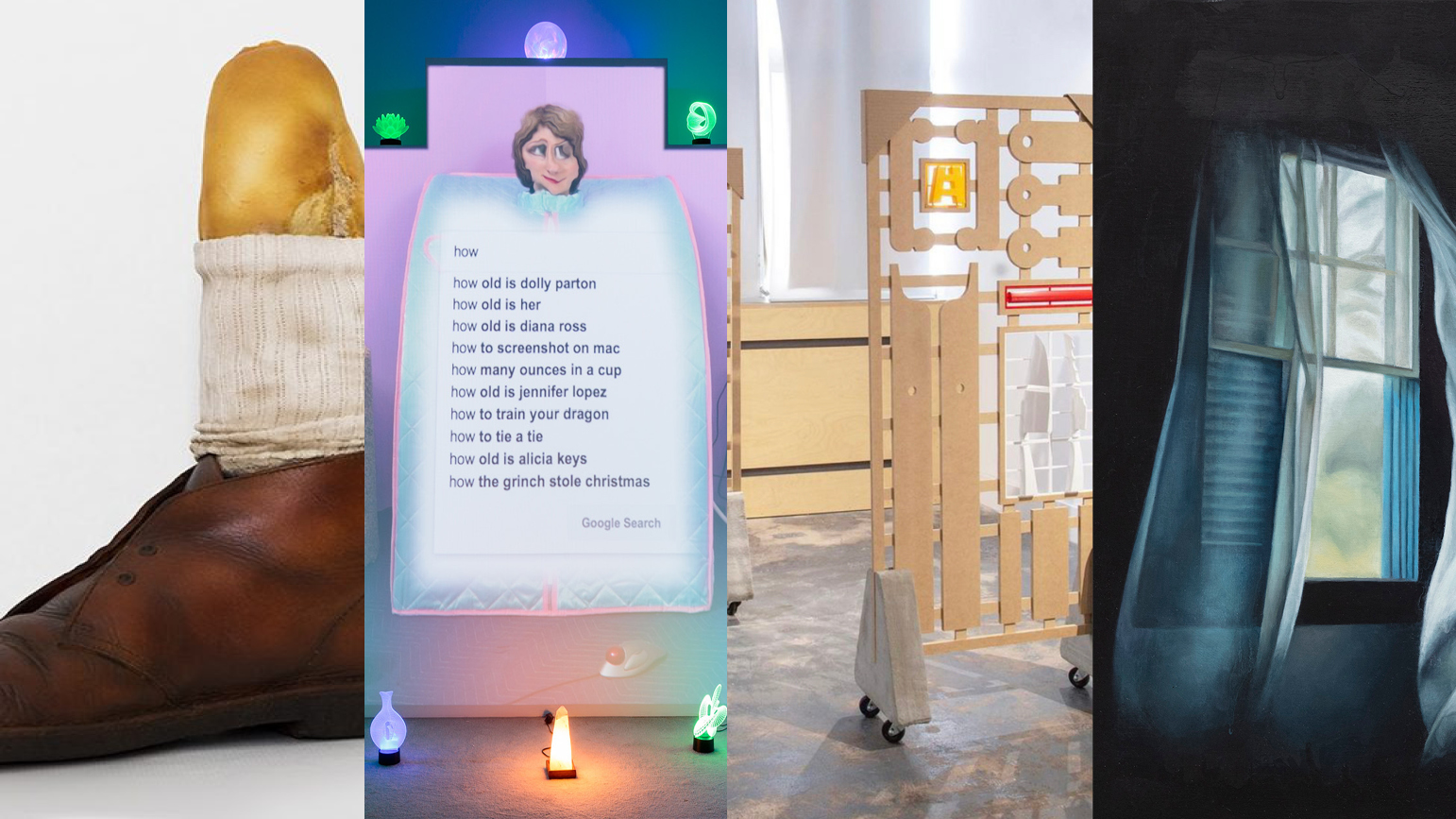 Welcome to the weekly Alumni News Update! To have your news featured, please email schoolofartnews@cmu.edu with a brief description, link to more information, image, and your degree and class year. Or, add us to your newsletter list.
Christopher Beauregard MFA '12 has a solo exhibition titled "Pain[ peyn ] Quotidien" at Brasserie Atlas in Anderlecht, Belgium.
Jacob Feige BHA '02 co-curated the exhibition "Do You Hear Me?" at Stockton University Art Gallery, through Nov 13.
Joyce Kozloff BFA '64 and Susan Schwalb BFA '65 exhibit in "The Difference We've Made: New Work by Women Artists of the '70s" at Carter Burden Gallery in New York City, opening Oct 13.
Alex Lukas MFA '18, Adam Milner MFA '17, and Shana Moulton MFA '04 exhibit "Beta Epochs" in Los Angeles, opening Oct 22. Lukas is also a co-curator of the show.
Jay Miriam BFA '12 exhibits in "Virgo" at Wolfgang Gallery in Atlanta, GA, through Nov 5.
Shana Moulton MFA '04 had a two person exhibition titled "Soul Seekers" at Cement Fondu in Paddington, Australia, Aug 12 – Oct 2.
Raymond Saunders BFA '60 exhibits at the inaugural Paris+ Par Art Basel with Andrew Kreps Gallery, Oct 20-23.
Carrie Schneider BHA '01 exhibits in "Conflict Assembly" at September Gallery in Kinderhook, NY, opening Oct 14.
Stephanie Serpick BFA '93 exhibits in "Extractions: Interior Awareness of Pandemic Spaces" at South Puget Sound Community College, through Oct 28.
Huidi Xiang MFA '21 has a two-person exhibition titled "Neither Here Nor There" at Lydian Stater Gallery in Queens, NY, through Oct 16.
Seldon Yuan BHA '98 has a two-person exhibition titled "Because | Why" at Meantime Co. in Brooklyn, NY, opening Oct 14.