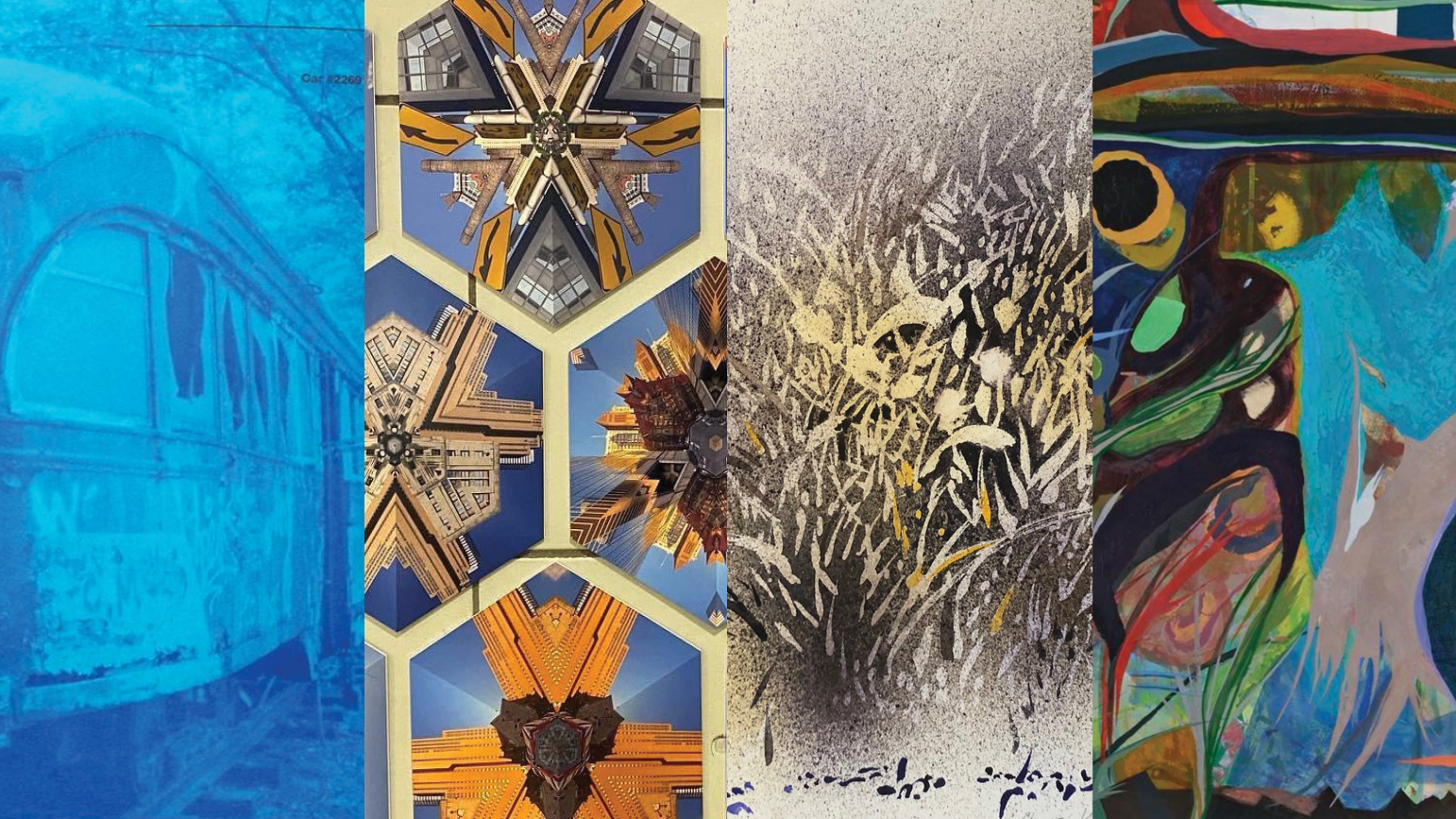 Welcome to the weekly Alumni News Update! To have your news featured, please email schoolofartnews@cmu.edu with a brief description, link to more information, image, and your degree and class year. Or, add us to your newsletter list.
Crystal Armagost BFA '03, Leslie Golomb BFA '75, Aaron Regal BFA '13, and Ann Rosenthal MFA '99 exhibit in "Sustain, Innovate, Transform" at the Morgan Conservatory in Cleveland, OH, through Nov 5.
Mel Bochner BFA '62 exhibits in "The Double: Identity and Difference in Art since 1900" at the National Gallery of Art, through Oct 31.
Rhys Conlon BHA '01 has a solo exhibition at the St Paul Academy and Summit School in MN, through Sept 30.
Chris Craychee BFA '96 installed work at the Pittsburgh International Airport baggage claim, on view until late Nov.
Eva Lu (Spears) Damianos BFA '57 received the Past President's Award in Aqueous International Watercolor Exhibit, on view at the Stifel Art Center in Wheeling, WV through Oct 29.
Elizabeth Hlavek's BFA '04 book "A Meaning-Based Approach to Art Therapy: From the Holocaust to Contemporary Practices" was published by Routledge.
Alex Lukas MFA '18 exhibits in "Drawing Us Together: Public LIfe and Public Health in Contemporary Comics" at the Harvard Radcliffe Institute for Advanced Study in Cambridge, MA, through Dec 17 and in "Sounds About Riso" at Usagi in New York, through Oct 2.
Ryan Murray BFA '14 painted recreations of two murals by AfriCOBRA artist Nelson Stevens as part of Fresh Paint Springfield, MA.
Geraldine Ondrizek BFA '85 curated "Transitions and Transformation: The Constant Flux of our Personal Structures" at the European Cultural Centre in Venice, IT, through Nov.
Everest Pipkin MFA '18 published an essay in "Software for Artists" volume 2.
Carrie Schneider BHA '01 exhibits in "Parallax: Framing the Cosmos" at the Frances Young Tang Teaching Museum and Art Gallery, opening Oct 1.
Susan Schwalb BFA '65 exhibits in "Still Masters II" at Patrick Heide Contemporary Art in London, opening Sept 28.
Stephanie Serpick BFA '93 exhibits in "Trace Extractions: Interior Awareness of Pandemic Spaces" at South Puget Sound Community College, opening Oct 3.