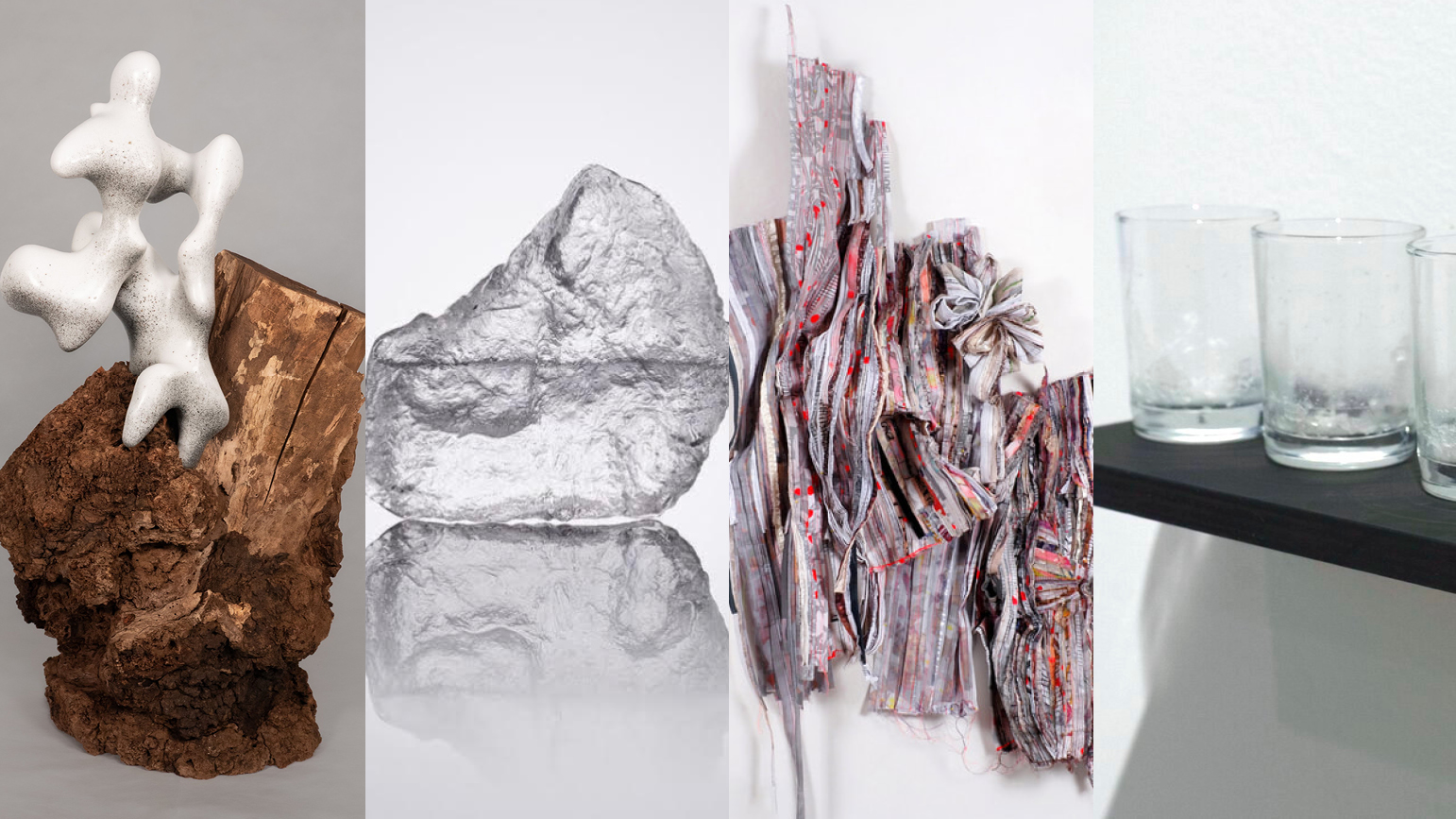 Welcome to the bi-weekly Alumni News Update! To have your news featured, please email schoolofartnews@cmu.edu with a brief description, link to more information, image, and your degree and class year. Or, add us to your newsletter list.
Margery Amdur BFA '79 exhibits in "The Unbearable Lightness of the Fantastical and Unwearable Art Show" at Drawing Rooms in Jersey City, NJ, opening Sept 30.
Stephanie Armbruster BFA '06 exhibited in "Expanses Explored" at Zynka Gallery in Pittsburgh, July 15 – September 2.
Tsohil Bhatia MFA '20 exhibited in "Visual Volumes" at Center for Book Arts in New York City, July 14 – Sept 9.
The Brooklyn Rail published an essay by Meeka Walsh on Mel Bochner's BFA '62 work "Language is Not Transparent."
Conveyor Editions releases a new special hardcover edition of "I Looked & Looked," by Magali Duzant BHA '09. A reading and book signing on Thursday, September 28, from 6 to 8 pm will be held at Printed Matter in Chelsea.
Hank Ehrenfried BFA '14 has a solo exhibition titled "Under the Impression" at Vardan Gallery in Los Angeles, through Oct 15.
Noel Hefele BFA '02 participates in the PLG Arts Fest in Brooklyn on Sept 30.
Caroline Landau BFA '13 exhibited in "The Ice Furnace" at Castello Gallery in Venice, Italy, September 9-17.
Jaewook Lee's MFA '15 film "Ana Mendieta If" screened at the Montreal Museum of Fine Arts on Sept 18 as part of the ANIMAZE International Animation Film Festival.
Ryan McGinness BFA '94 has a solo exhibition of drawings at Quint Gallery, through Oct 28.
Carolyn Muskat BFA '87 exhibits in "Exit Through the Print Shop" at Gallery NAGA, opening Oct 6.
Paul Peng BCSA '17 exhibits in "Objects of Virtu" at ROMANCE in Pittsburgh, opening Sept 29.
Semi Ryu MFA '02 won a National Science Foundation Grant and a Virginia Commonwealth Cyber Initiative grant for two projects.
Ben Snell SDM '17 has a two person exhibition titled "Mining the Form" at The Delaware Contemporary, on view through Dec 31.
Evan Tapper MFA '01 was named the Inaugural Dean of Extended Studies at CalArts.