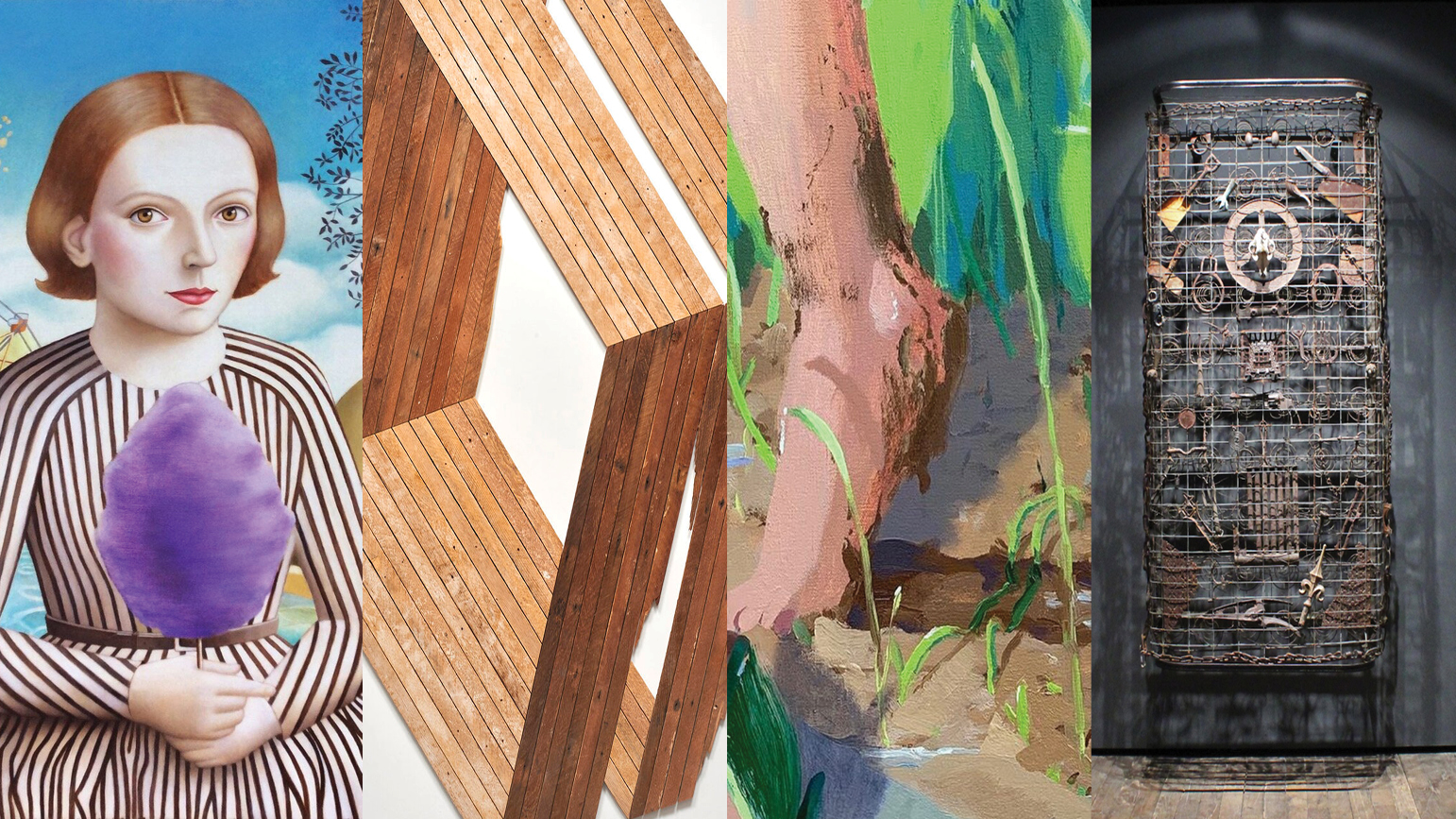 Welcome to the Weekly Alumni News Update! To have your news featured, please email schoolofartnews@cmu.edu with a brief description, link to more information, image, and your degree and class year. Or, add us to your newsletter list.
Hannah Epstein MFA '17 exhibits in "New Domestics" at the Franconia Sculpture Park in Shafer, MN through Dec 31.
Cy Gavin BFA '07 exhibits in "Relations: Diaspora and Painting" at the PHI Foundation for Contemporary Art in Montreal, through Nov 29.
Amy Hill BFA '76 has a solo exhibition titled "Yesterday, Today and Tomorrow" at Front Room Gallery in New York, through Oct 5. (image 1)
Kasem Kydd BFA '18 has a solo exhibition titled "Was, Is, An Eclipse" at The Cambridge School of Weston's Thompson Gallery, through Nov 11.
Dana Lok BFA '11 has a solo exhibition titled "One Second Per Second" at Page (NYC) through Nov 1. (image 3)
The Courtauld Institute of Art in London acquired eight drawings by Susan Schwalb BFA '65, spanning 30 years of her career.
Renée Stout BFA '80 shows in the online exhibition "Dis/placements: Revisitations of Home" organized by the Halsey Institute of Contemporary Art at the College of Charleston School of the Arts. (image 4)
Jina Valentine BFA '01 won a grant for her research project "The Exhibit of American Negroes, Revisited" from the Graham Foundation.
Jessica Vaughn BHA '06 has been named a Fellow at The Clark for this fall.
Andy Vogt BFA '92 participates in Eli Ridgway Gallery's "Bozeman Inaugural Exhibition" in Bozeman, MT, through Oct 3. (image 2)