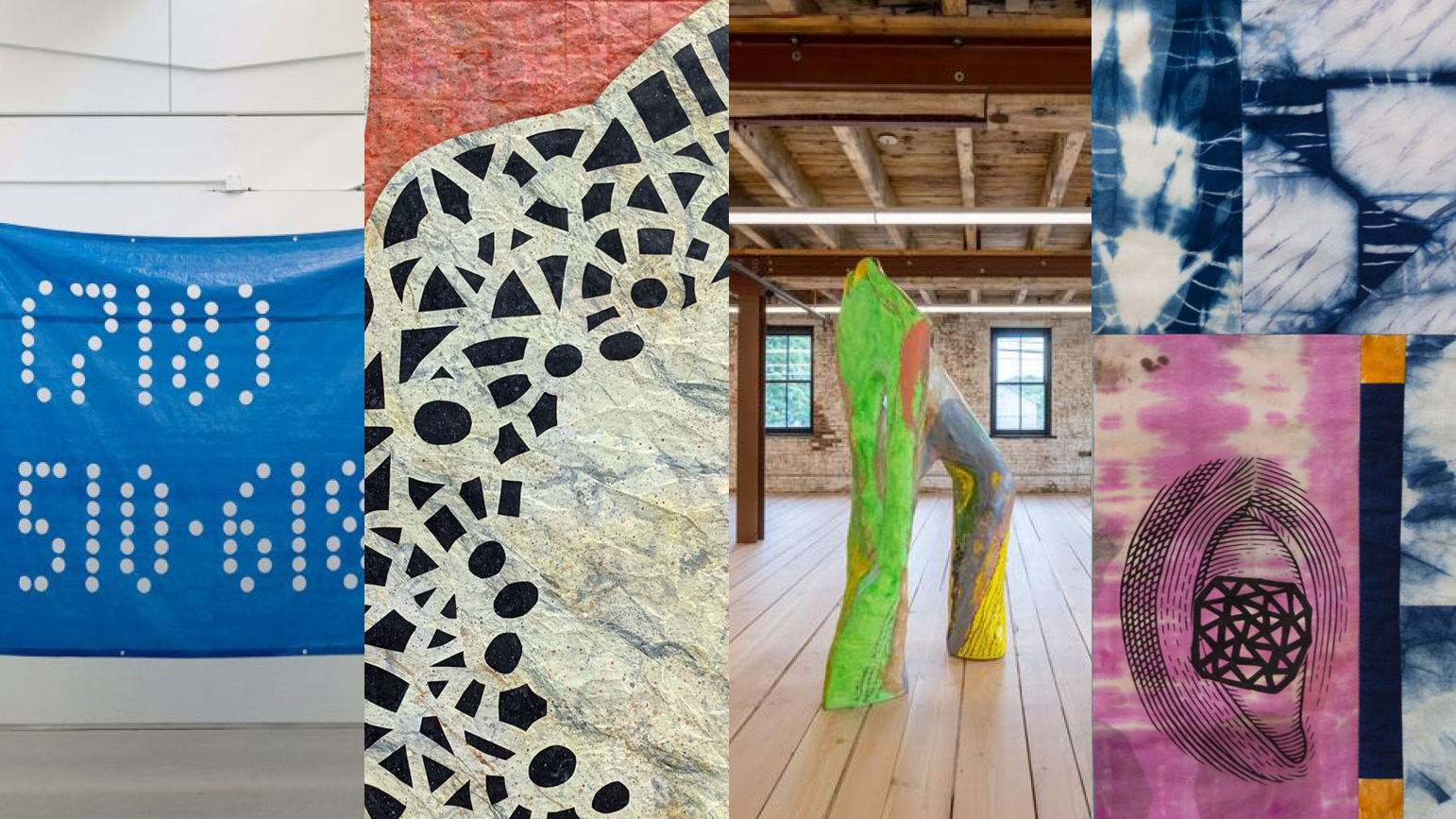 Welcome to the weekly Alumni News Update! To have your news featured, please email schoolofartnews@cmu.edu with a brief description, link to more information, image, and your degree and class year. Or, add us to your newsletter list.
Bianca Beck BFA '01 exhibits in a group exhibition at Foreland in Catskill, NY, organized by Rachel Uffner Gallery and Mrs., through Sept 12.
Patricia Burson BFA '71 exhibits in "Collective Alchemy: Oil-Water-Rust" at Becket Arts Center in Becket, MA, on view through Oct 11.
Felipe Castelblanco MFA '13 presented on the panel "Intercitizenships and the Internet(s) of Solidarity and Care" at Ars Electronica 2021 in Linz, Austria on Sept 10.
John Currin BFA '84 has a solo exhibition titled "Memorial" opening at Gagosian Gallery in New York City on Sept 14.
Roma Devanbu BFA '79 has a solo exhibition titled "Stone Doily, New Cut Paper Work" at Axis Gallery in Sacramento, CA through Sept 26.
Adriana M. Garcia MFA '99 was voted Best Visual Artist by readers of the San Antonio Current.
Noel Hefele BFA '02 was selected for New York City's Artist Corps and will present plein air paintings in the Bronx in September and October.
Eunhee Kang BFA '13 exhibits in "Hold on for Dear Life" at the Seoul Museum of Art in Korea, through Sept 19.
Lorena Lopez BFA '14 accepted a position as a full-time lecturer in the Department of Interactive Media at the University of Miami School of Communication.
Alex Lukas MFA '17 has a solo exhibition titled "7185196181" at STNDRD in Granite City, IL, through Sept 24.
Sarah Marshall BFA '92 exhibits with John Klosterman in "Transient Machinations" at the Gadsden Museum of Art and History in Gadsden, AL, through Sept 24.
Lize Mogel BFA '92 launches "Views from the Watershed" audio tour on Sept 12.
Brittany De Nigris MFA '17 is serving as a visiting professor for the fall at Denison University.
Stephanie Serpick BFA '93 exhibits in "Scatter Terrain" at the University of North Carolina Chapel Hill, through Sept 23.
Laurie Shapiro BFA '12 exhibits her installation "Flowers Are Not A Crime" at the Life is Beautiful Festival in Las Vegas, Sept 17-19.
Benjamin Rosenthal BFA '06 has a solo exhibition titled "and the band played on, and on on" at Studios Inc in Kansas City, MO, through Sept 24.
Phil Rostek MFA '73 has a solo exhibition titled "Remnant" at 707 Gallery in Pittsburgh, opening Sept 20.
Paul Rouphail MFA '10 shows work with Stems Gallery at Miart Milano art fair in Milan, Italy, Sept 17-19.
Paul Vanouse's MFA '96 project "Labor" was awarded a prize in the art and science category at the international science competition Falling Walls.