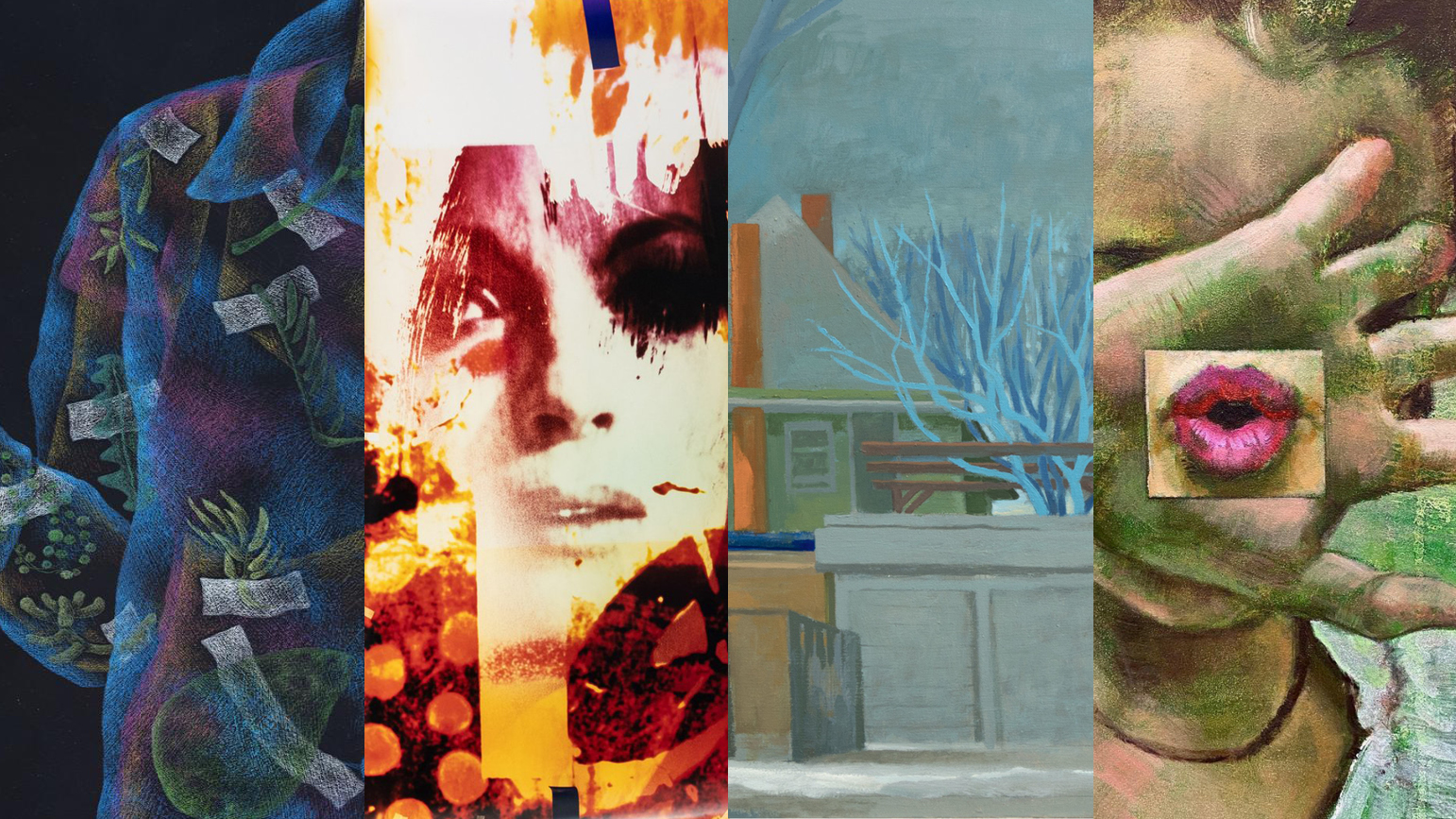 Welcome to the weekly Alumni News Update! To have your news featured, please email schoolofartnews@cmu.edu with a brief description, link to more information, image, and your degree and class year. Or, add us to your newsletter list.
Jay Brooks BFA '88 exhibited in a two-person exhibition at Camden Falls Gallery in August in Camden, ME.
Bill Cravis MFA '06 installed a sculpture at the Djerassi Artist Residency Program in Woodside, CA. https://www.instagram.com/p/CiYMt-GJb5W/?igshid=YmMyMTA2M2Y%3D
Max Gonzales BFA '16 exhibits in "Gift to America. New Voices. New Walls." at Duquesne University, through Oct 10.
Katie Grinnan BFA '92 has a solo exhibition titled "Synapse" opening at Commonwealth and Council in Los Angeles on Sept 17.
Laura Karetzky BFA '87 exhibits her work "Kiss Off" in the window gallery of La MaMa Galleries in New York City, through Sept 25.
Joyce Kozloff BFA '64 exhibits in "Form, Figure, Abstraction" at DC Moore Gallery in New York, through Oct 8.
Laleh Mehran MFA '97 has a solo exhibition "Entropic Systems" at Vanderbilt University, through Oct 20.
Celia Reisman BFA '78 has a solo exhibition "Side Streets, Back Roads" at Gross McCleaf Gallery in Philadelphia, PA, through Sept 30.
Samantha Roth BFA '03 exhibited in "Works on Paper on Fridges" at Harkawik Gallery in New York City, Aug 12 – Sept 6.
Carrie Schneider BHA '01 has a solo exhibition titled "Revenge Body" at Candice Madey Gallery in New York City, through Oct 22.
Ellen Steinfeld BFA '67 has a solo exhibition "Other Worlds" at Meibohm Fine Arts in East Aurora, NY, opening Sept 16.
Jina Valentine BFA '01 exhibits in "Citing Black Geographies" at Gray Gallery in Chicago, through Oct 27.
Laura Van Duren BFA '81 had a solo exhibition "Gut Feeling" at Transmission Gallery in San Francisco, July 29 – Sept 11.