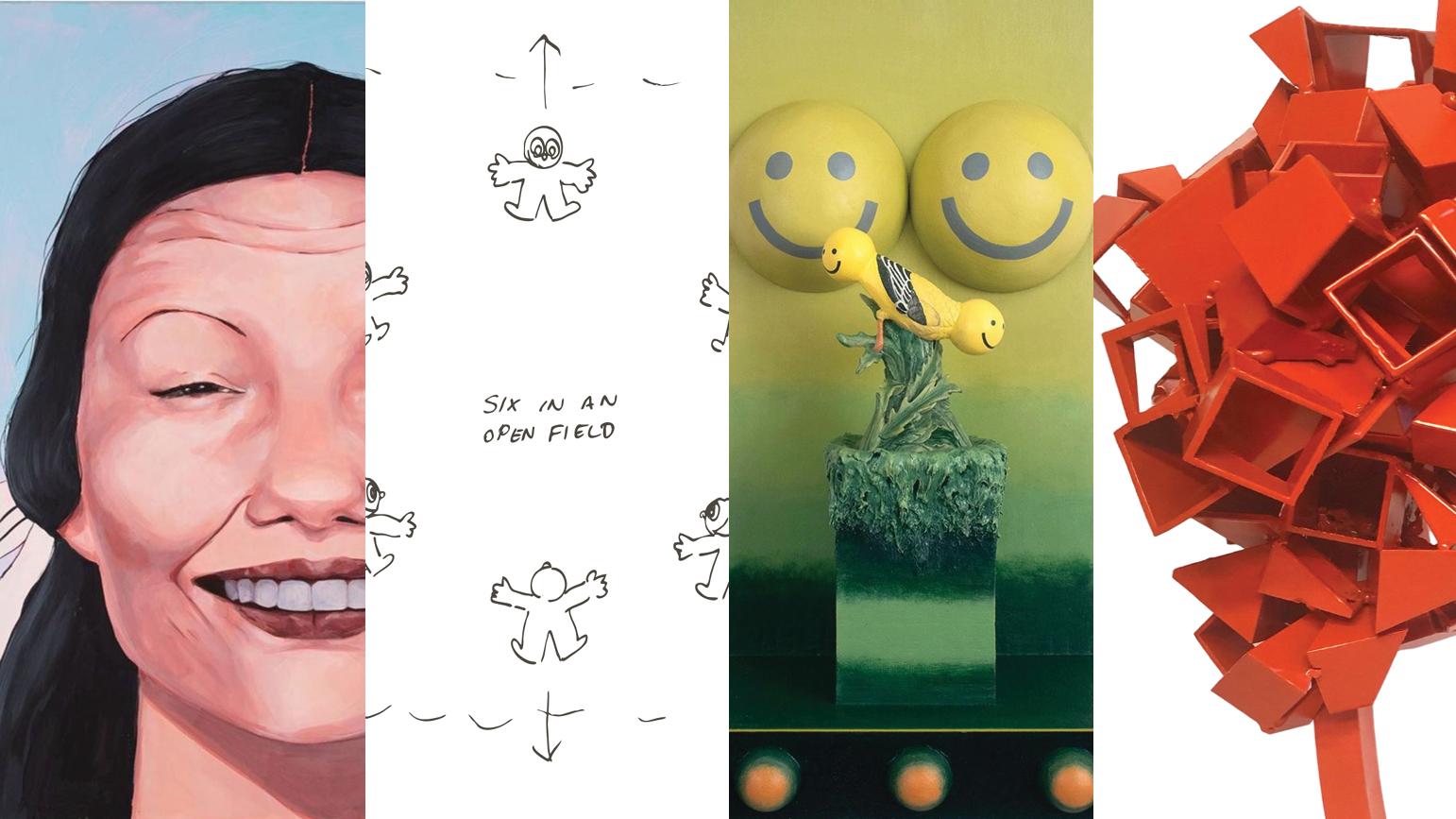 Welcome to the weekly Alumni News Update! To have your news featured, please email schoolofartnews@cmu.edu with a brief description, link to more information, image, and your degree and class year. Or, add us to your newsletter list.
Felipe Castelblanco MFA '13 exhibits in "Who Owns the Truth" at Ars Electronica in Austria, Sept 6-10.
Marianne Hoffmeister Castro MFA '22 joined DePauw University as the Hampton and Esther Boswell Distinguished University Professor of Art and Art History.
Vivien Collens BFA '68 has a solo exhibition at Holland Tunnel Gallery in Newburgh, NY, through Sept 24.
Jen DeLuna BFA '21 exhibits in "Middle Ground" at 81 Leonard Gallery, through Sept 23.
Yunmi Her MFA '15 exhibits in "Animating the New Hero" at John Jay College in New York City, opening Sept 6.
Cindy Hsu BFA '18 had a solo exhibition titled "Roll with the Punches" at Sweet Lorraine Gallery in New York City, Aug 4-30.
Nahyun Kim BFA '20 exhibits in "Introductions 2023" at Roots Division in San Francisco, through Sept 16.
William Kofmehl III BFA '02 has a solo exhibition at Concept Art Gallery, opening Sept 9.
Lucia Nhamo MFA '15 is a visiting lecturer in art at Wellesley College for the 2023-24 academic year.
Paul Peng BCSA '17 exhibits in "Six in an Open Field" at the University Museum at IUP, opening Sept 9.
Michael Royce BFA '11 presents new work at the Iridian Gallery in Richmond, VA, through Sept 16.
Alison Safford BFA '88 had a solo exhibition titled "Avalanche" at the At Home Gallery in Slovakia, Aug 9 through Sept 3.
Susan Schwalb BFA '65 shows work at two New York City fairs: SALON ZÜRCHER and Art on Paper.
Ruth Stanford MFA '05 had a collaborative exhibition with Vilho Nuumbala titled "Troubled Waters" at The Project Room in Windhoek, Namibia, July 21 – Aug 12.
H. Gene Thompson's BFA '12 work "LOVE BODY BODY BODY" was presented at the Fine Arts Work Center in Provincetown, MA, on Aug 23.
James Thurman BFA '93 was promoted to full professor at the University of North Texas.