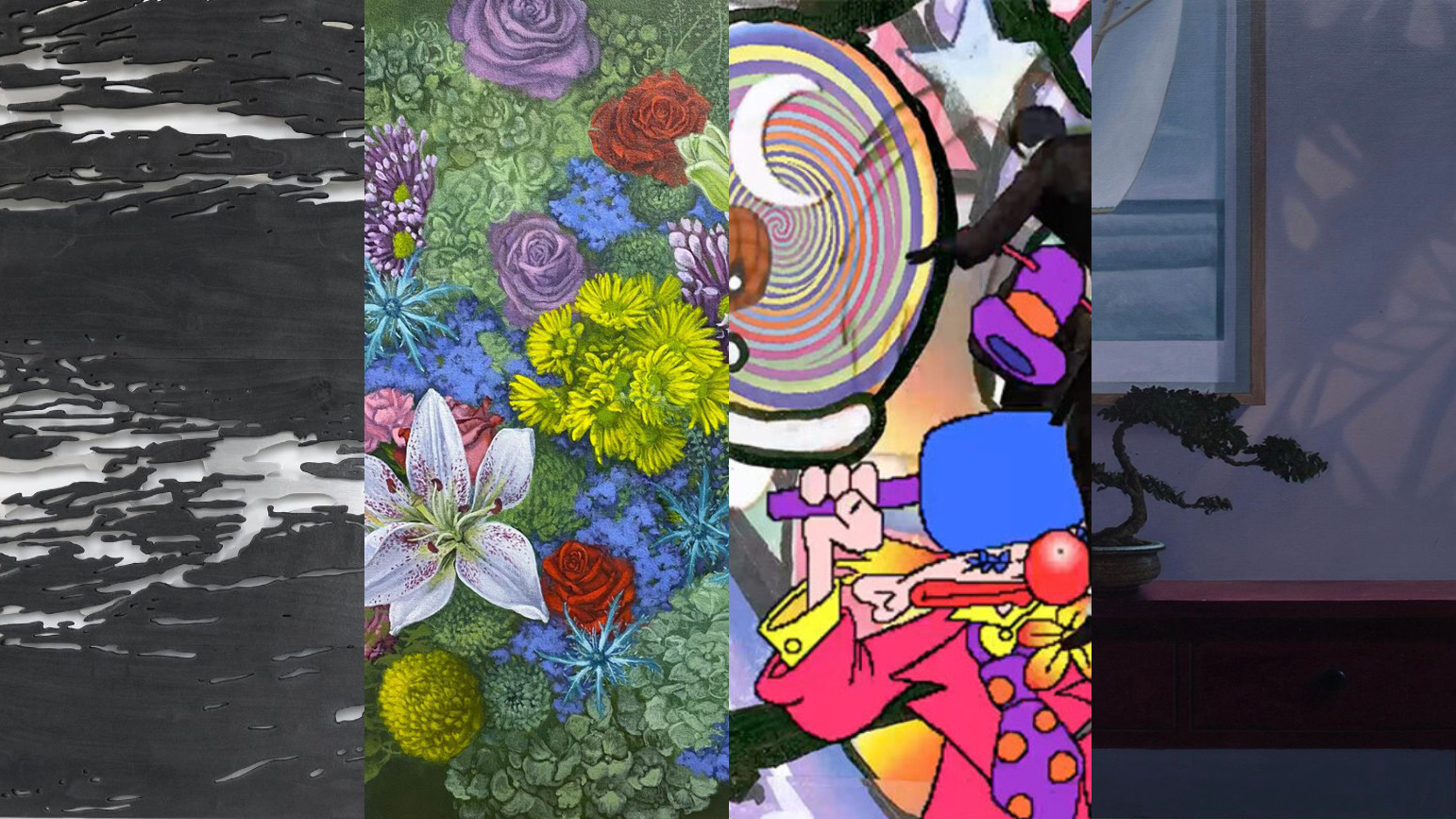 Welcome to the Biweekly Alumni News Update! To have your news featured, please email schoolofartnews@cmu.edu with a brief description, link to more information, image, and your degree and class year. Or, add us to your newsletter list.
This will be our last alumni news update for the academic year. We will resume in the fall!
Matt Barton's MFA '07 new permanent public artwork "Community Forums" in Denver, CO, opens on May 22.
Paper Buck MFA '20, Deborah Hosking BFA '81, and Paul Peng BCSA '17 exhibit in "Change of Course" at the Brew House Association, opening May 13.
Caroline Choe BFA '04 wrote and illustrated an article for Today.com on clambakes.
BOMB Magazine reviewed "Psychology Today" by Extreme Animals, a project of Jacob Ciocci MFA '05 and David Wightman.
Mairead Dambruch BFA '20 exhibits in a storefront popup in Easthampton, MA, through May 18.
Hope Hanes BFA '92 exhibits in the Southeastern Pastel Society's 2021 International Juried Exhibition at the Quinlan Visual Arts Center in Gainesville, GA, through June 7.
Joyce Kozloff BFA '64 has a two-person virtual exhibition with Simonetta Moro titled "Mapping a Friendship" organized by Temple University's Rome campus, opening May 18. 18.
Jaewook Lee MFA '15 was awarded a Northeast Asia Council grant to support "Exploring History and Identities: Contemporary Media from Korea."
Nicole Lenzi BFA '95 exhibits in the online exhibition "Tracks and Traces," organized by AIR Gallery in Altrincham, UK.
Adam Milner MFA '17 exhibits in "The Red Wedding" at Ruschman in Chicago, through July 3.
Carin Mincemoyer BFA '96 exhibits in "Materials Redefined" at the Fowler-Kellogg Art Center at the Chautauqua Institution.
Lynn Muchnick BFA '85 participated in the group exhibition "Bouquet" at Gross McCleaf Gallery in Philadelphia in April.
Paul Rouphail BFA '10 exhibits in "Backstage Party" at Woaw Gallery in Hong Kong, through June 14.
Paul Rouphail BFA '10 exhibits in "Stockholm Sessions" at Carl Kostyál in Stockholm, through May 30.
James Thurman BFA '93 launched a weekly YouTube channel focused on metalsmithing, jewelry making, and metal spinning.
Rexy Tseng BFA '09 was nominated for the Signature Art Prize in Shenzhen, China.
Sophia Videva BFA '20 will be interning as a Technical Artist at Schell Games this summer.
Moses Williams MFA '17 accepted a faculty position at the University of Utah Salt Lake City.
Ricardo Miranda Zúñiga MFA '99 is in residence at the New Museum's NEW INC, an incubator for people working at the intersection of art, design, and technology in the Art & Code cohort.