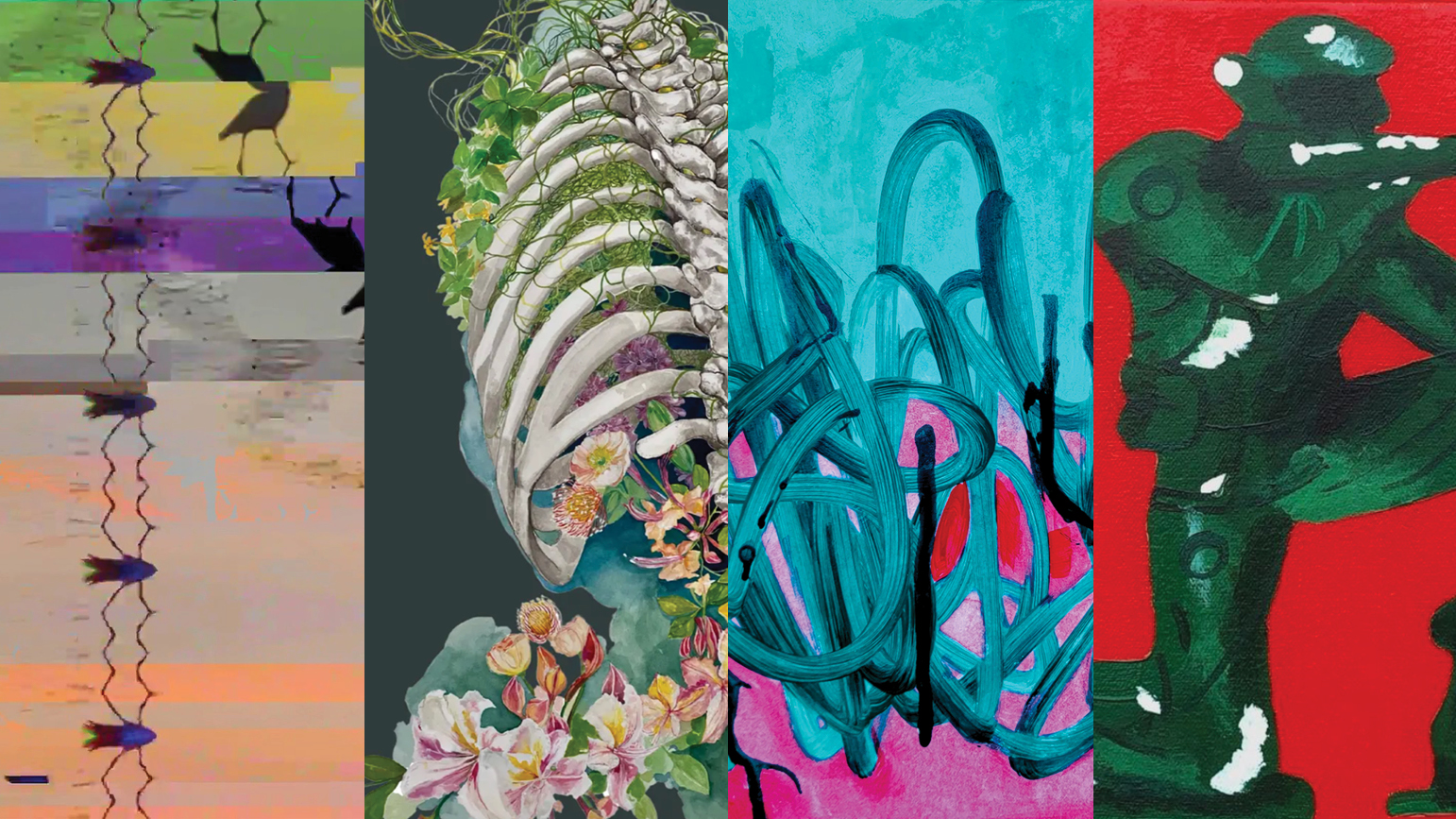 Welcome to the weekly Alumni News Update! To have your news featured, please email schoolofartnews@cmu.edu with a brief description, link to more information, image, and your degree and class year. Or, add us to your newsletter list.
Mark Baugh-Sasaki BFA '04 participated in the Chinatown Media and Arts Collective's (CMAC) inaugural event "Neon was Never Brighter" on April 30 in San Francisco.
Caroline Choe BFA '04 wrote an essay on connecting with her father's Korean cooking for Simply Recipes.
Hannah Epstein MFA '17 is longlisted for the Sobey Art Award given by the Sobey Art Foundation and the National Gallery of Canada.
Christopher Kardambikis BFA '05 exhibits in "Suspended Inter-Spaces" at VisArts in Rockville, MD, through May 15.
Katharine Kuharic BFA '84 received the Career Achievement Award from Hamilton College.
Krisztina Lazar's BFA '04 artwork is on a billboard at the corner of Wilshire and S Western Ave in Los Angeles.
Christina Lee BFA '14 published her comic "Monolid" on Vice.
Dana Lok's BFA '11 exhibition was reviewed twice in Hyperallergic.
Jason Luther wrote an essay on Marc Fischer's BFA '93 project "Quaranzine" for "Reflections: A Journal of Community-Engaged Writing and Rhetoric."
Julie Mallis BHA '12 streamed a new audiovisual work with currents.fm on May 5.
Claire McConaughy BFA '81 has a solo exhibition titled "Between the Branches" at Sherry Leedy Contemporary Art in Kansas City, MO, opening June 2.
Rigel Meza-Richardson BFA '13 exhibits in "Chromascope," an online exhibition organized by Gristle Art Gallery in Brooklyn, on view through June 12.
Maia Palmer BFA '02 exhibits in "Let Me Tell You: Work by Women Artists, Taking Up Space" at Chris White Gallery in WIlmington, Delaware.
Zak Prekop BFA '01 has a solo exhibition titled "Basho Revelations" at Galería Marta Cervera in Madrid, opening May 19.
Alexandra Rubinstein BFA '10 has a solo exhibition titled "The Moon Also Rises" at Mother Gallery in New York, opening June 9.
Susan Schwalb BFA '65 has a solo titled "Convergence/Variations" at Heather Gaudio Fine Arts in New Canaan, CT, opening May 14.
Brooke Singer MFA '02 published a chapter in "Art as Social Change: Technologies for Change."
Shephaly Soni's BSA '15 work is on the cover of the April issue of Lagniappe Literature and Arts Magazine.
Jack Taylor BFA '18 exhibits in "Invasion" at The Hillyer in Washington, D.C.
Kate Temple BFA '88 exhibits in "Among Friends 3" at Equity Gallery in New York, through May 22.
Genevieve Tremblay BFA '84 exhibits in "3 x 3: An exhibition of generative artworks" at Soil in Seattle, WA, through May 28.