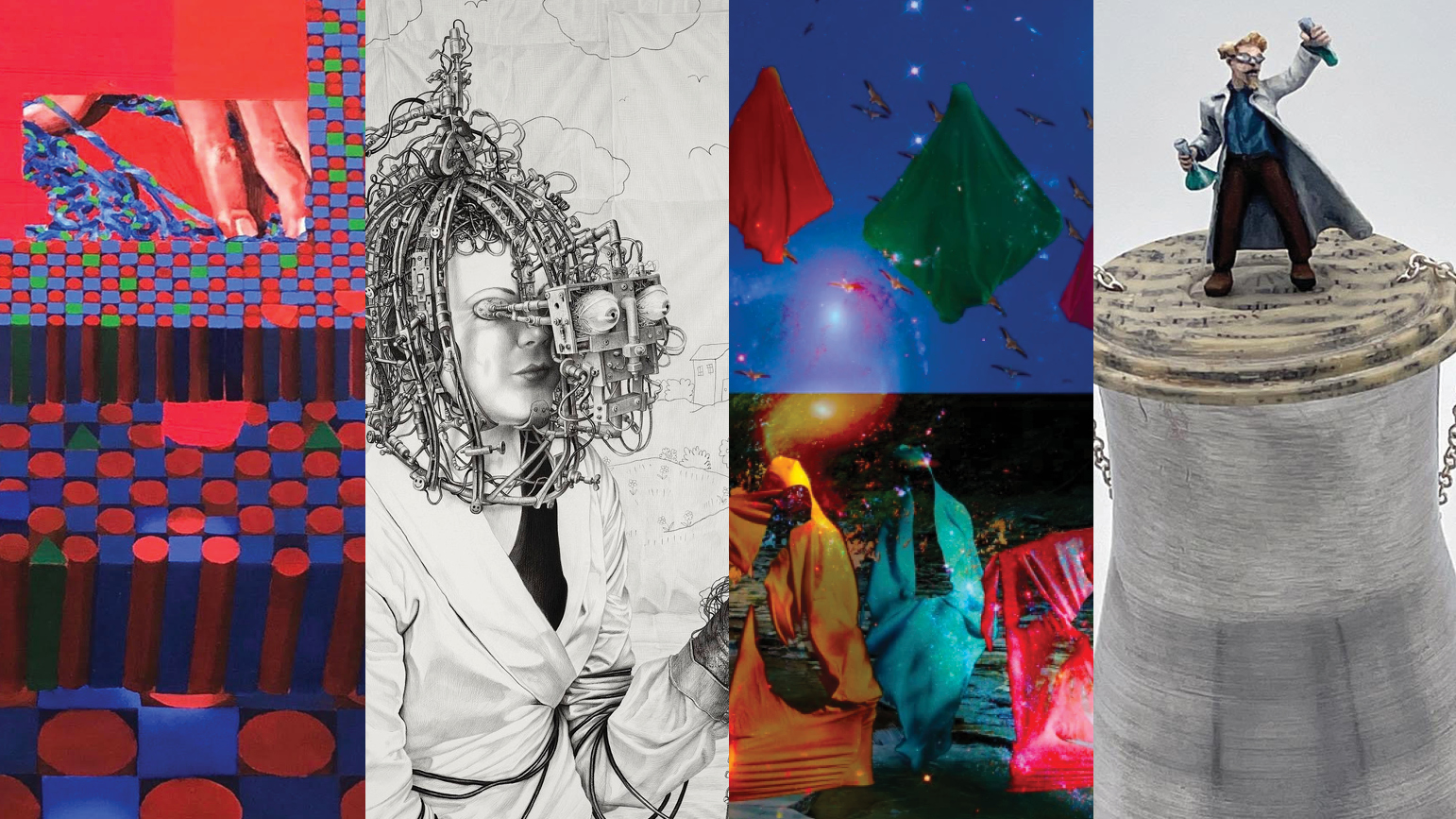 Welcome to the weekly Alumni News Update! This is our last update of the academic year. We will return this fall!
Lelia Byron BFA '13 has a solo exhibition titled "No Such Thing As Strangers" at the Springfield Museum of Art in Ohio, through Jan 2023.
Sung Rok Choi MFA '12 showed work at Art Busan, a Korean art fair, at the BEXCO Exhibition Center, May 5-7.
Steffi Domike MFA '97 curated "Gledaj! The Gaze of Maxo Vanka" on view at The Bost Building in Homestead, PA through Aug 25.
Shohei Katayama MFA '19 installed a new light sculpture titled "Synergy" at UPMC Mercy.
Laurie Lipton BFA '97 has a solo exhibition at the Torrance Art Museum in California, opening May 27.
Dana Lok BFA '11 has a solo show at Clima Gallery in Milan, Italy, opening May 18.
Nina Sarnelle MFA '12 is the New Wave Artist-in-Residence at The Square in West Palm Beach, FL, through May.
Lizzee Solomon BFA '11 and Lara Mann BFA '11 exhibited in "Bite Sized" at Pullproof Studio in Pittsburgh on May 5.
H. Gene Thompson BFA '12 presents a multidisciplinary work titled "LOVE BODY BODY BODY" at the Mudlark Public Theatre in New Orleans on May 18.
James Thurman BFA '93 exhibits in the American Association of Woodturners' exhibition "Form / Content" at the AAW Gallery of Wood Art in Saint Paul, MN, through May 19.