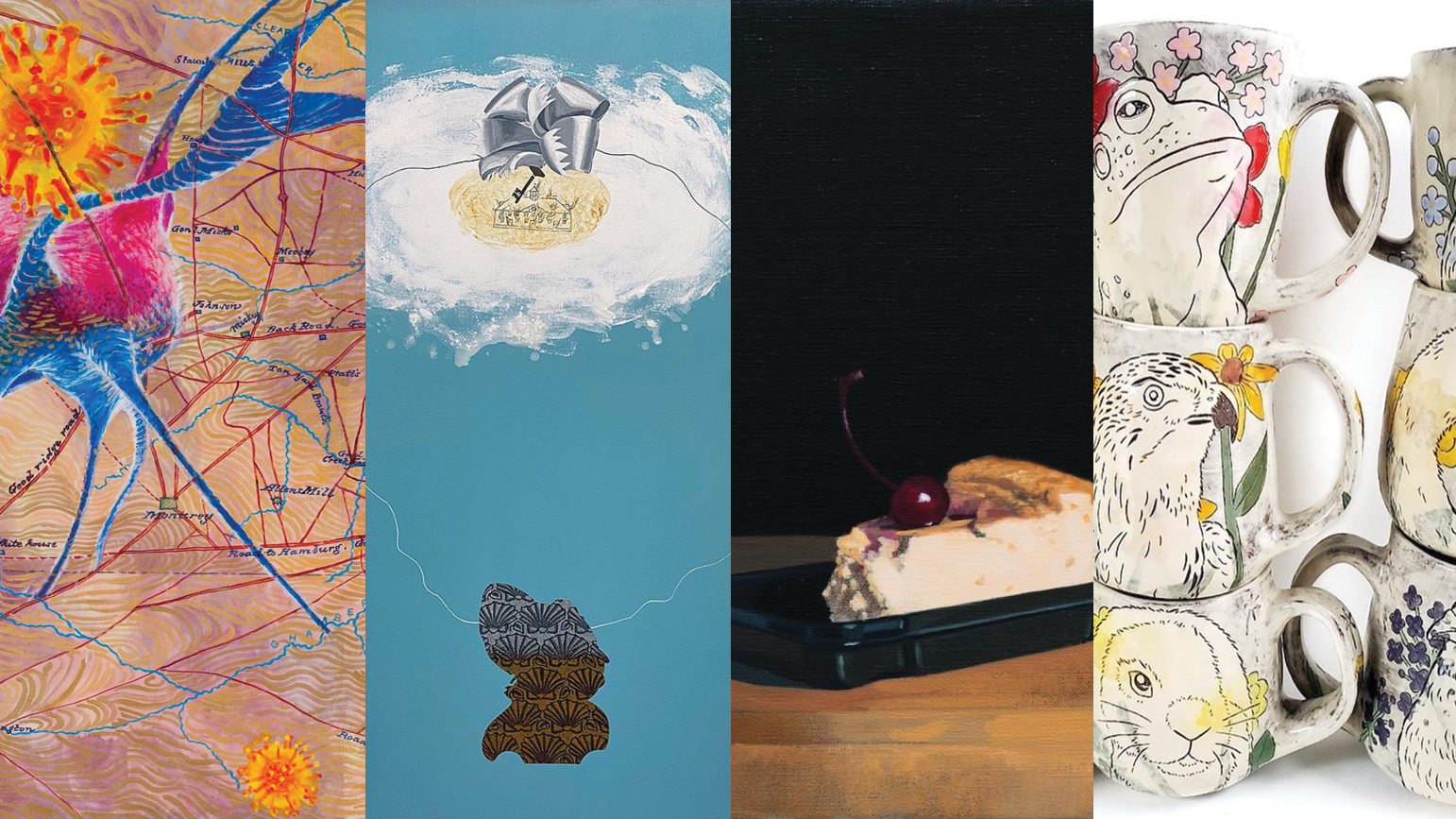 Welcome to the weekly Alumni News Update! To have your news featured, please email schoolofartnews@cmu.edu with a brief description, link to more information, image, and your degree and class year. Or, add us to your newsletter list.
Lauren F. Adams' MFA '07 work was included in "The Trawick Prize: 20th Anniversary Emerald Award" exhibition at the American University Katzen Arts Center in Washington, D.C., Feb 4 – Mar 19.
Shobun Baile MFA '18 shows work in "Videonale.19" at Kunstmuseum Bonn in Germany, through May 14.
Milo Berezin BFA '08 has a solo exhibition titled "WILD/LIFE" at Silver Apple Gallery in Pittsburgh, on view through Apr 29.
Jackson Bridgers BFA '20 directed the music video for "Your Mind is Not Your Friend" by The National featuring Phoebe Bridgers.
Elaine Erne BFA '88 exhibited in "Do you Hear What I Hear?" at A.I.R. Gallery in Brooklyn, NY, Mar 17 – Apr 17.
Dana Lynn Kleinman BFA '97 exhibits in "The World of WATER" at the Cornell Art Museum in Delray Beach, FL, through June 30.
Joyce Kozloff BFA '64 exhibits in "Philosophical Investigations" at Platform Project Space in Brooklyn, NY, opening Apr 20.
Jill Kraus BFA '74 chairs the New York Print Center Spring Benefit, which honors Mel Bochner BFA '62, on May 15.
Summer Leavitt BFA '18 curated "Closer to Nature," which includes the work of Kasem Kydd BFA '18 and Tsohil Bhatia MFA '20, for the Deering Estate Contemporary, on view through June 11.
Claire McConaughy BFA '81 exhibits in "A Light Exists in Spring" at Birdhouse Brooklyn, opening Apr 21.
Todd Pavlisko MFA '02 exhibits in "Bird on the Wire" at TW Fine Art in Palm Beach, FL.
Paul Rouphail MFA '10 shows with Jack Barrett Gallery at the Dallas Art Fair, Apr 20-23.