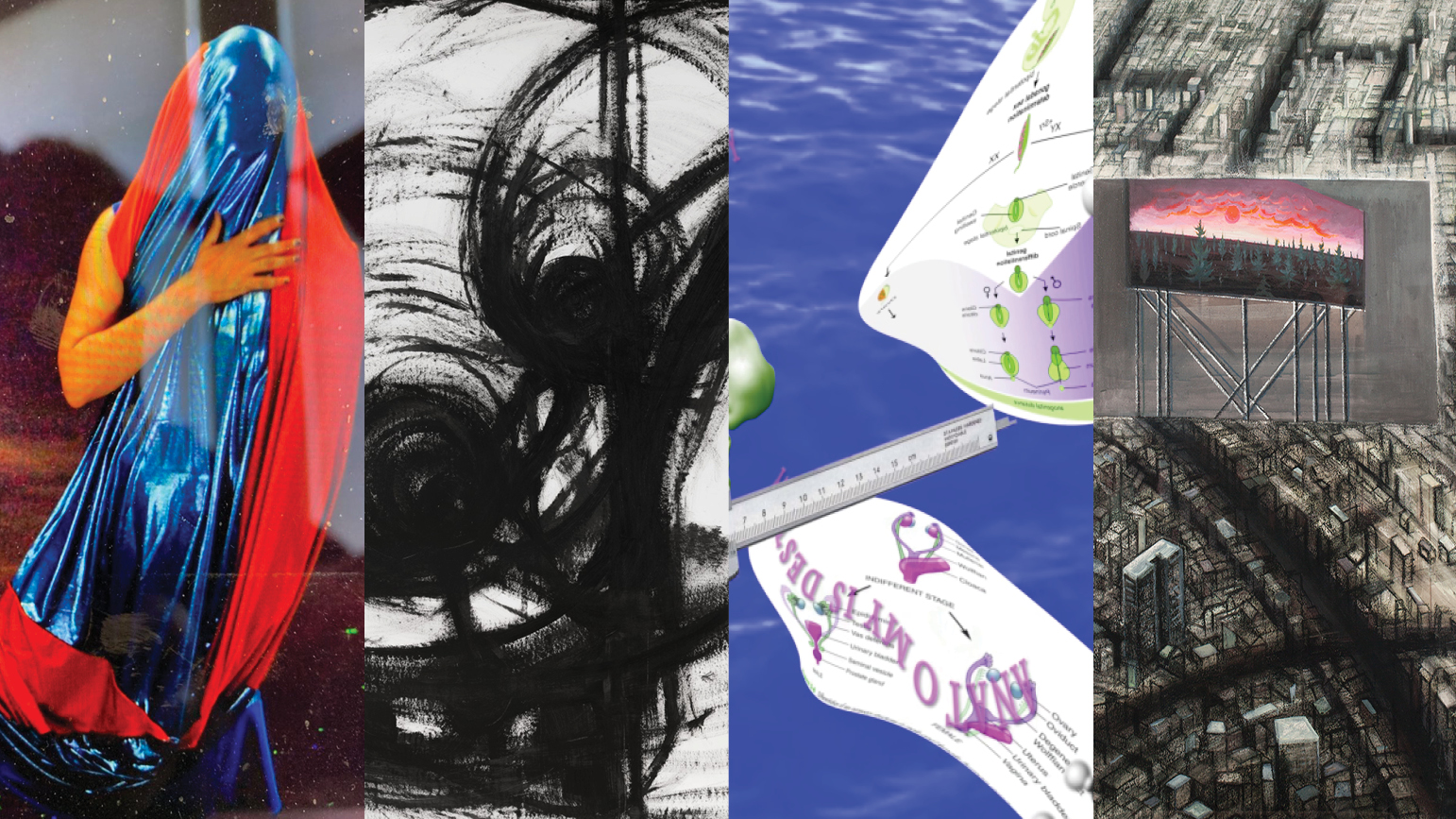 Welcome to the weekly Alumni News Update! To have your news featured, please email schoolofartnews@cmu.edu with a brief description, link to more information, image, and your degree and class year. Or, add us to your newsletter list.
Janet Culbertson BFA '53 exhibits in "Two Centuries of Long Island Women Artists" at the Long Island Museum, through Sept 4.
Missy Dunaway BHA '10 has a solo exhibition at Portland Art Gallery in Portland, ME, on view through Apr 30.
Marc Fischer BFA '93 of Temporary Services had a table inside Printed Matter, Inc.'s booth at Expo Chicago on Apr 9.
Cy Gavin BFA '07 exhibits in the Whitney Biennial, on view through Sept 5.
Sarika Goulatia BFA '06 participated in a virtual talk about how she and other artists depict dualities in their work, organized by the National Indo-American Museum.
Carolyn Lambert's MFA '05 film "Aerosol Parasol Jump" screened Apr 5 as part of the Athens International Film and Video Festival.
Mary Maggic BSA '13 has a solo exhibition titled "Genital(*) Panic," on view at Das Weisse Haus in Vienna, Austria through May 21.
H. Gene Thompson BFA '12 performed as part of the 8th Annual New Orleans Giant Puppet Festival, Apr 7-11.
Audra Wist BFA '12 has a solo exhibition titled "Lodestar" at Iris Project in LA, through May 8.
Huidi Xiang MFA '21 was awarded a 2022 New York Art Residency and Studios Foundation residency.