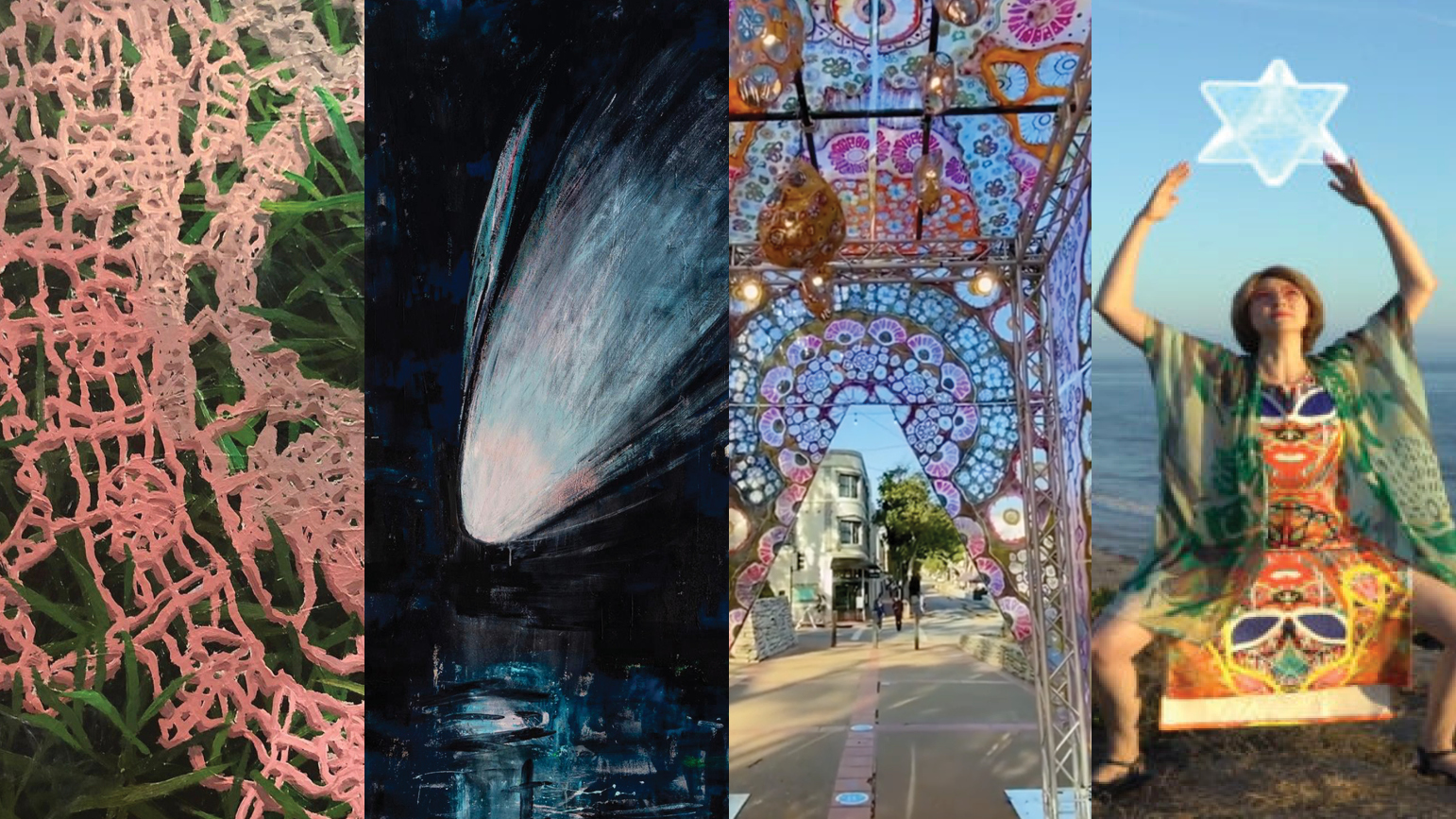 Welcome to the Biweekly Alumni News Update! To have your news featured, please email schoolofartnews@cmu.edu with a brief description, link to more information, image, and your degree and class year. Or, add us to your newsletter list.
Felipe Castelblanco MFA '13 gives a virtual talk on Indigenous rights and community organization as part of Arte, Política y Contracultura on Apr 13.
Janet Culbertson BFA '53 has work included in "eARTh – Artists as Activists" at Southampton Arts Center, opening Apr 17.
Steffi Domike MFA '97 was interviewed by Rivers of Steel about her time working in the steel industry and her documentary Women of Steel.
Marc Fischer's BFA '93 work "Chest Wound to the Chest" will be projected at night in Prague through Apr 29.
Cy Gavin BFA '07 has a solo exhibition of recent work at the Aspen Art Museum through Jul 11.
Jaewook Lee's MFA '15 work is discussed in the book The Korean War and Postmemory Generation: Contemporary Korean Arts and Films, now available for pre-order.
Dana Lok BFA '11 has work included in the exhibition "Fifteen Painters" at Andrew Kreps Gallery in New York City, through May 8.
Mary Maggic BSA '13 is part of the panel for the Vera List Center's Seminar "Lab Work — Art of the Experiment" on Apr 5.
Shana Moulton MFA '04 has a solo exhibition titled "The Invisible Seventh is the Mystic Column" at the Museum of Contemporary Art Santa Barbara, opening Apr 15.
James Pustornino BFA '83 has a solo exhibition titled "Sound of a Star" at Saint Peter's University in Jersey City, NJ, through Apr 9.
Ann Rosenthal MFA '99 will give a talk about her work as part of an Earth Month program at Duke University on Apr 6.
Carrie Schneider BHA '01 has a two-venue exhibition "Deep Like" presented at Candice Madey in New York beginning Apr 17 and at Chart beginning May 15.
Stephanie Serpick BFA '93 exhibits in "Scatter Terrain" at Ejecta Projects in Carlisle, PA, opening Apr 8.
Laurie Shapiro BFA '12 has work installed in downtown San Luis Obispo, organized by the San Luis Obispo Museum of Art, through Apr 29.
Grace Simmons BFA '19 has work in the Associated Artists of Pittsburgh's new artist exhibition, through Apr 11.
Audra Wist BFA '12 was awarded a residency at Iris Projects in Venice, CA for the 2021-22 season.