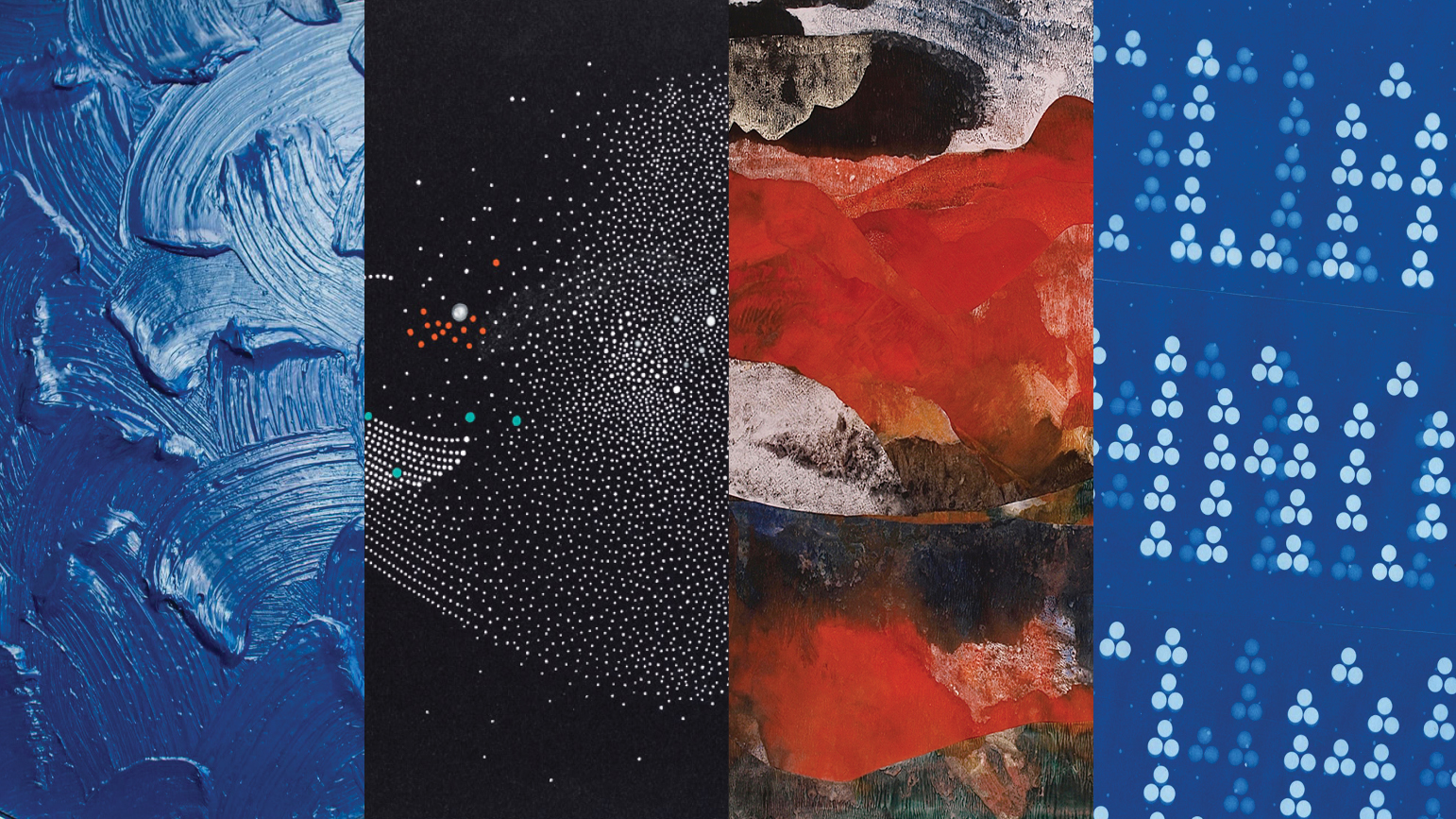 Welcome to the weekly Alumni News Update! To have your news featured, please email schoolofartnews@cmu.edu with a brief description, link to more information, image, and your degree and class year. Or, add us to your newsletter list.
Spencer Diaz BFA '12 recently moved to the DreamWorks Feature Film department where he works as a Character Rigger.
Laura Domencic BFA '96 gave a talk on "Museums as Conveners" for the Jefferson Educational Society in Erie, PA on Mar 25.
Elaine Erne BFA '88 has a solo exhibition titled "The Lives and Traumas of Stuffed Animals" opening Apr 8 at Artworks Center for Contemporary Art in Loveland, CO.
Half Letter Press, co-run by Marc Fischer BFA '93, is the recipient of a three year grant from the Artists Council of the Robert Rauschenberg Foundation.
Deborah Kass BFA '74 and Jay Miriam BFA '12 donated artworks for "Artists for Ukraine," a fundraiser organized by Her Clique that benefits Voices of Children, a non-profit Ukrainian organization providing psychological and psychosocial support to children.
Dana Lynn Kleinman BFA '97 exhibited with Sponder Gallery at the Palm Beach Modern + Contemporary Art Fair, Mar 24-27.
Alex Lukas MFA '18 currently exhibits in 5 shows: "Holding Pattern" at The Holland Project in Reno, NV, through Apr 29; "The Fierce Urgency of Now: Socially Engaged Printmaking" at The Janet Turner Print Museum at California State University, Chico, through Apr 9; "The Office of Possible Projects' Exhibition of Alternative Exhibition Spaces" at the Sculpture X Gallery at the University of Arkansas in Fayetteville, through Apr 6; "A Call to Action" in the Special Research Collections gallery at the University of California at Santa Barbara, with a curator talk and reception Apr 5; "Over the Fence" (also co-organized by Lukas) at the Architectural Foundation of Santa Barbara through May 7.
Paula Overbay MFA '80 exhibits in "Pell Lucy: In Praise of Form" at the Piano Craft Gallery in Boston, MA, opening Apr 1.
Claire Rosenfeld BFA '64 has a solo exhibition of monotypes titled "The Changing Earth" at Revelation Gallery at St. John's in the Village in New York City, opening Apr 5.
Lizzee Solomon BFA '11 exhibits in "Glare" at the Brew House Association in Pittsburgh, opening Mar 31.
Jessica Vaughn BHA '06 exhibits in "Working Thought" at the Carnegie Museum of Art, through Jun 26.
Benj Welmond's SDM '12 film "Cue Applause" won an Honorable Mention at the Killer Shorts Film Contest.
Huidi Xiang MFA '21 exhibits in "Rerouting" at Contemporary Calgary, through May 22.