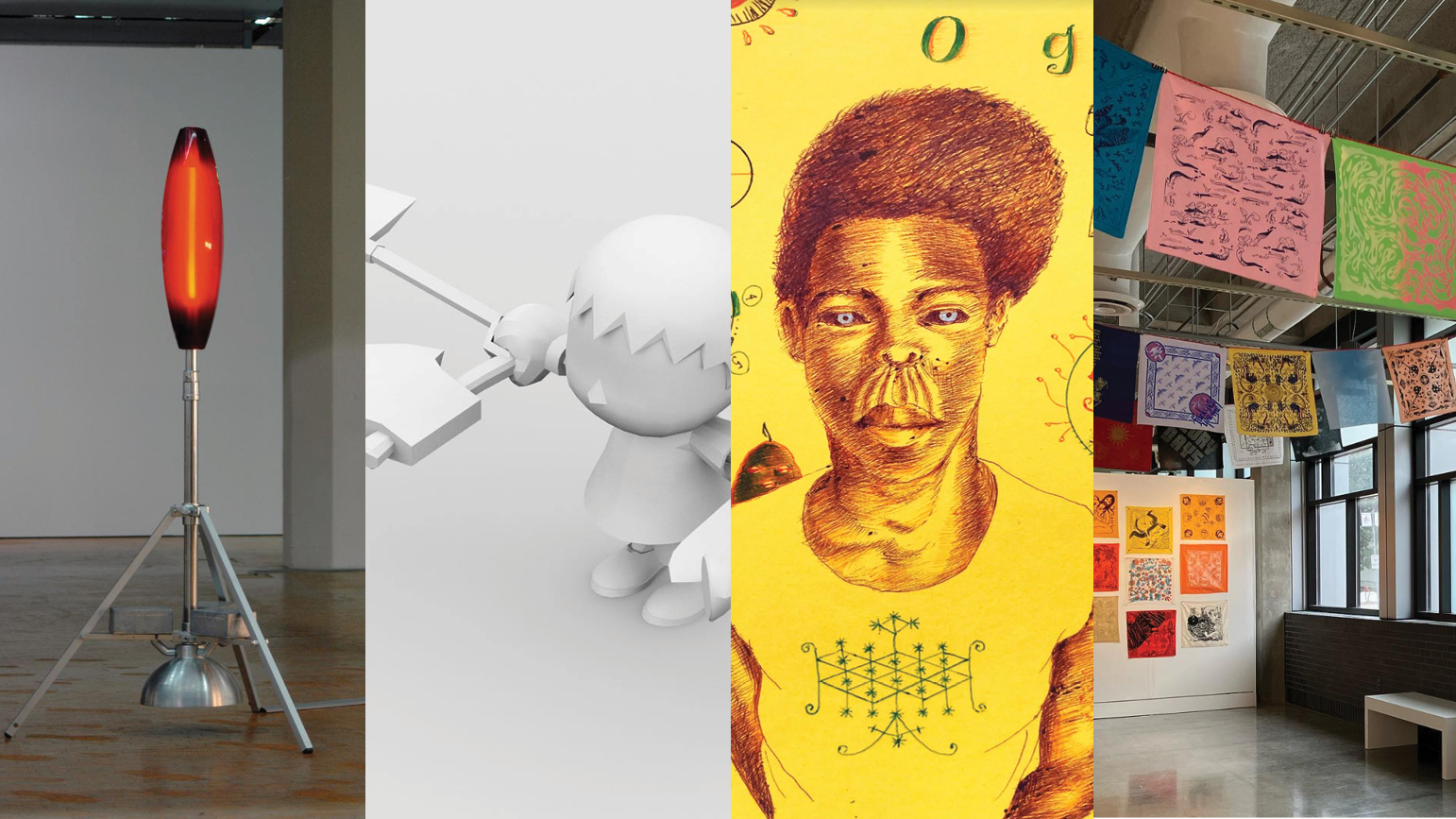 Welcome to the weekly Alumni News Update! To have your news featured, please email schoolofartnews@cmu.edu with a brief description, link to more information, image, and your degree and class year. Or, add us to your newsletter list.
Jonathan Borofsky BFA '64 exhibits in "Renaissance 3.0" at ZKM | Center for Art and Media Karlsruhe, through Jan 7, 2024.
Felipe Castelblanco MFA '13 with Lydia Zimmermann exhibits in Videonale.19 at Kunstmuseum Bonn, Germany, opening March 31.
Emmett Donlon BFA '21 exhibits in "nor'easterly 2" at Katzman Contemporary Projects in Dover, NH, through Apr 20.
Marianne Hoffmeister Castro MFA '22 has a solo exhibition titled "A Seed a Deer a Seed" opening on Apr 3 at the Lady Bird Johnson Wildflower Center as part of her St. Elmo Fellowship at the University of Texas in Austin.
Renée Stout BFA '80 exhibits in "Rising Sun: Artists in an Uncertain America" at the African American Museum in Philadelphia, through Oct 8.
Mary Tremonte's BHA '00 Queer Ecology Hanky Project is on view at the University of Minnesota, through Apr 22.
Huidi Xiang MFA '21 has a solo exhibition titled "when held properly," at Tutu Gallery in Brooklyn, NY, opening Mar 31.