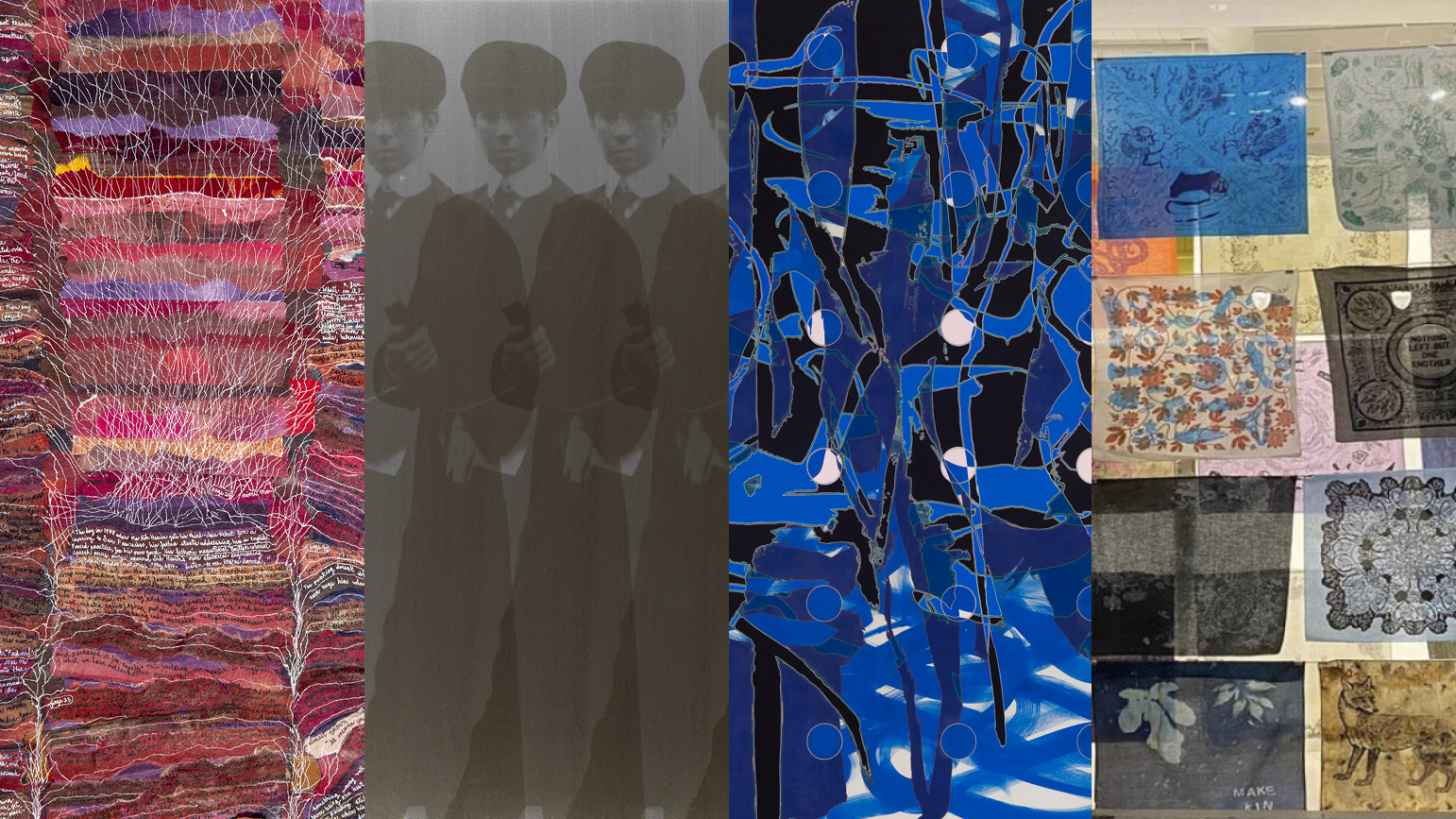 Welcome to the Biweekly Alumni News Update! To have your news featured, please email schoolofartnews@cmu.edu with a brief description, link to more information, image, and your degree and class year. Or, add us to your newsletter list.
Adria Arch BFA '74 has a solo exhibition at Brattleboro Museum and Art Center titled "On Reflection," opening Mar 18.
Christine Blair BFA '89 has work included in the online exhibition "Isolation Chronicles," through Apr 30.
Odelia Cheng BSA '19 was accepted into UIC's Biomedical Visualization Master's program.
Zhiwan Cheung MFA '16 was interviewed for the Other Border Wall Podcast.
Electronic Arts Intermix will screen "Psychology Today" by Jacob Ciocci MFA '05 and David Wightman, along with other works by Ciocci, Paper Rad, and Extreme Animals, on Mar 25 at 8 PM online.
The Reconnect Online Performance Festival, co-founded by Nima Dehghani MFA '16, announced its second iteration, taking place Mar 25 – April 12.
Hilda Demsky's BFA '58 work "Forces" is included in the April virtual exhibition organized by the Hammond Museum and Japanese Stroll Garden in North Somers, NY, opening Apr 3.
Elizabeth Asche Douglas BFA '51 has work included in the "WOV ART: Celebrating 40 Creative Years," the 40th anniversary exhibition of Women of Visions, Inc., organized by Contemporary Craft for their BNY Mellon Satellite Gallery, through July 25.
The Beall Center for Art + Technology at the University of California Irvine presents a mid-career survey of Ian Ingram MFA '10, through May 22.
Fred Rogers Productions interviewed Michelle Janco BFA '20 about her work on the children's television show Alma's Way.
Kavi Gupta Gallery will present Deborah Kass' BFA '74 "The Warhol Project" as part of Art Basel's OVR: Pioneers series, opening Mar 24.
Caroline Landau BFA '13 screens a film as part of "Glass, Meet the Future" film festival, online through Apr 4.
Luke Arthur Meeken's BFA '05 commentary "Visual Historiography: Drawing Time as a Method to Cultivate Varied Temporalities and Heterodox Avenues of Historical Inquiry" was published in the journal Studies in Art Education.
Zak Prekop BFA '01 has a solo exhibition titled "Mirror Works" at Essex Street in New York, through Apr 24.
Rob Rogers MFA '84 is the recipient of the 2021 Herblock Prize, awarded to editorial cartoonists.
Diane Samuels BFA '70/MFA '76 was interviewed by Elaine Sexton for Tupelo Quarterly.
Jeffrey Augustine Songco BFA '05 has a solo exhibition at the Mattress Factory titled "Society of 23's Trophy Game Room" that opened on Mar 12. 7
The Queer Ecology Hanky Project, co-organized by Mary Tremonte BHA '00 and Vanessa Adams, is on view at Maine College of Art in Portland, ME, through Mar 31.