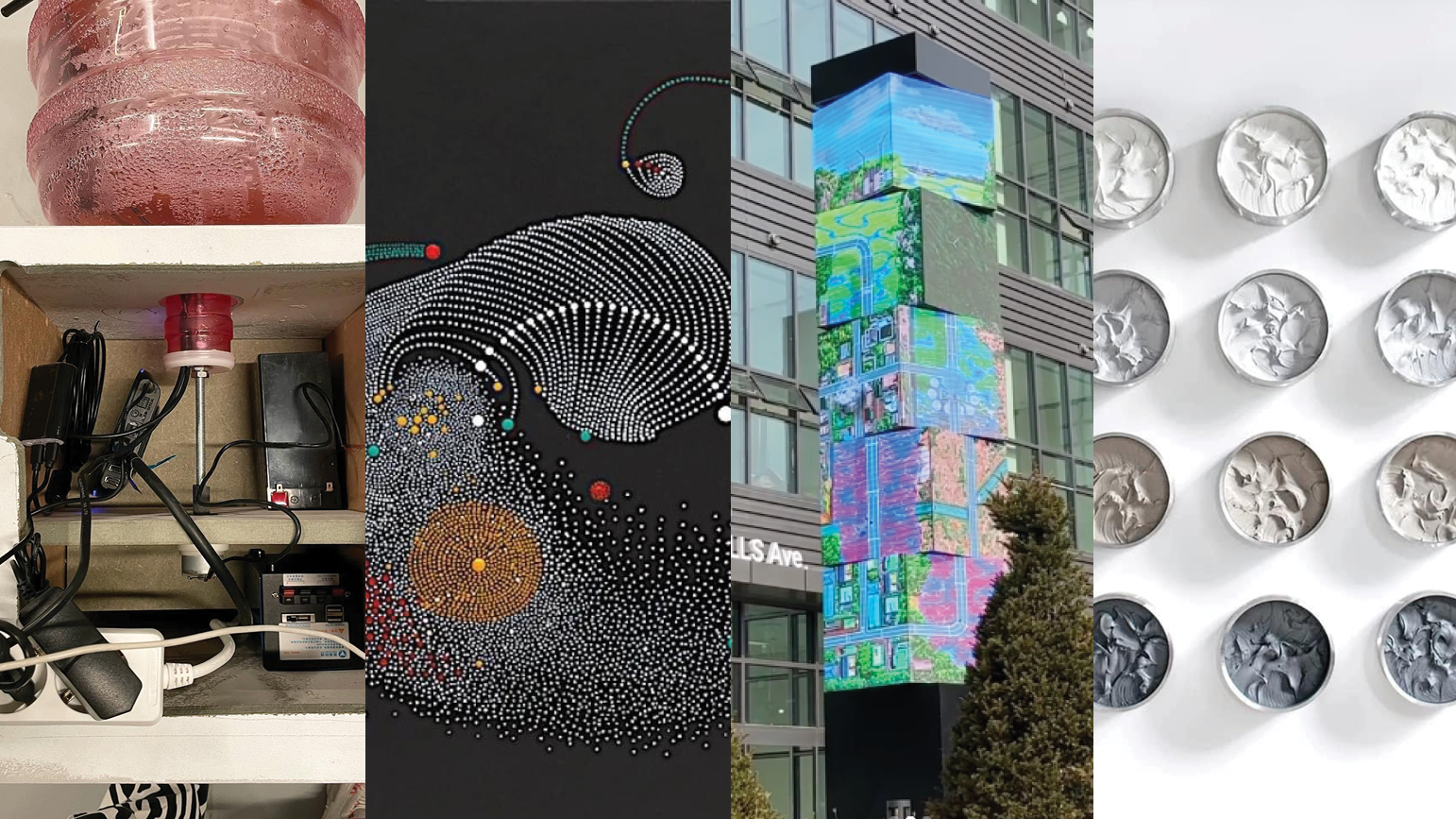 Welcome to the weekly Alumni News Update! To have your news featured, please email schoolofartnews@cmu.edu with a brief description, link to more information, image, and your degree and class year. Or, add us to your newsletter list.
Sung Rok Choi MFA '12 installed a public kinetic media art sculpture in Seoul, South Korea.
Petra Floyd MFA '22 has a solo exhibition titled "Embedded: Understanding Air Quality with Art" at the University of Pittsburgh's School of Computing and Information, opening Mar 24 at 4 PM.
Dana Lynn Kleinman BFA '97 shows work with Sponder Gallery at Palm Beach Modern and Contemporary Art Fair, Mar 23-26.
Jaewook Lee MFA '15 participates in the exhibition "Fly and Flock" at Chisenhale Studios in London, UK, opening Mar 24.
Mary Maggic BSA '13 exhibits in "Fabric of Dreams. Towards a Technodiversity" at Angewandte Interdisciplinary Lab in Vienna, Austria, through May 12.
Paula Overbay MFA '80 exhibits in "Luminous Elsewheres" at Westbeth Gallery in New York, opening Mar 31.
Grace Summanen BFA '96 exhibits in the two person show "Retrospective" at BK Smith Gallery and Royce Hall for the Fine and Performing Arts in Painesville, OH, through Mar 30.
Rexy Tseng BFA '09 is an artist-in-residence at the Bemis Center for Contemporary Arts in Omaha, NE, through Apr 13.
New York Magazine profiled Yaeji BHA '15 for the Mar 13 issue.