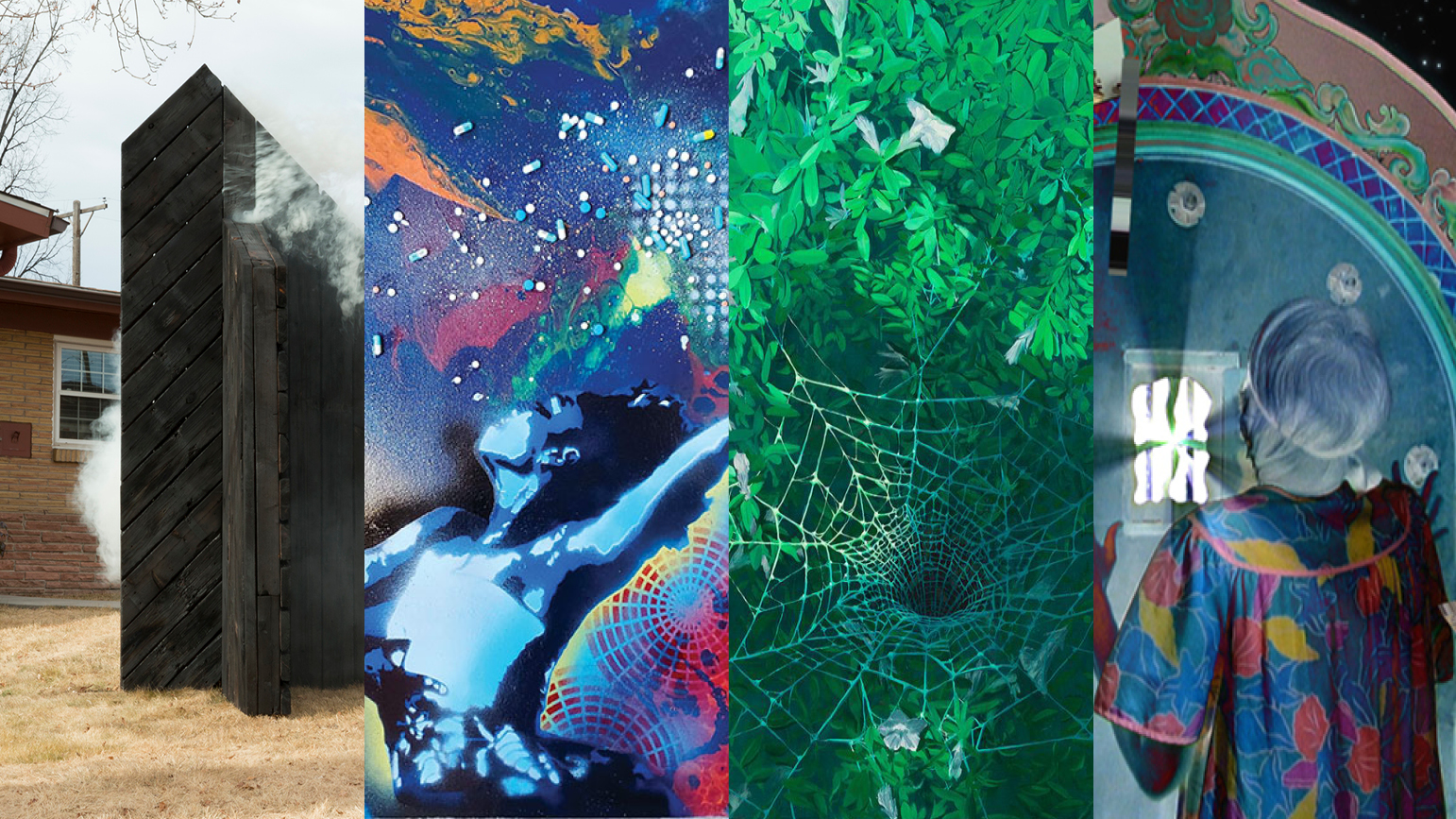 Welcome to the weekly Alumni News Update! To have your news featured, please email schoolofartnews@cmu.edu with a brief description, link to more information, image, and your degree and class year. Or, add us to your newsletter list.
The Paisano published a profile on Adriana Garcia BFA '99.
Ben Kinsley MFA '08 is featured in a Hyperallergic article about unusual art spaces in Colorado.
Krisztina Lazar BFA '04 exhibits in "Visionary Muses: Creatrix Unveiled" at Threyda Gallery in Denver, CO, opening Mar 26.
Yejin Lee MFA' 20 exhibits in the online exhibition "Unscene Unseen," which opened Mar 14.
Dana Lok BFA '11 has a solo exhibition titled "Part and Parse" at Miguel Abreu Gallery in New York, opening Mar 17.
Mary Maggic BSA '13 was selected as one of the five Knight Foundation 2022 Arts + Tech Fellows.
Cool Hunting published an interview about NFTs with Ryan McGinness BFA '94.
Shana Moulton MFA '04 will screen "Whispering Pines, episodes 1-10" at BAM on Mar 21 as part of the Lychian film series.
Ryan Murray BFA '14 is featured as one of ten emerging New England artists in the March/April issue of Art New England.
Fereshteh Toosi MFA '04 exhibits in "Ground: Zero" at Edge Zones Gallery in Miami, through Mar 26.
Southwest Contemporary published an article on Jen Urso's BFA '96 work "Remarkable Presence."