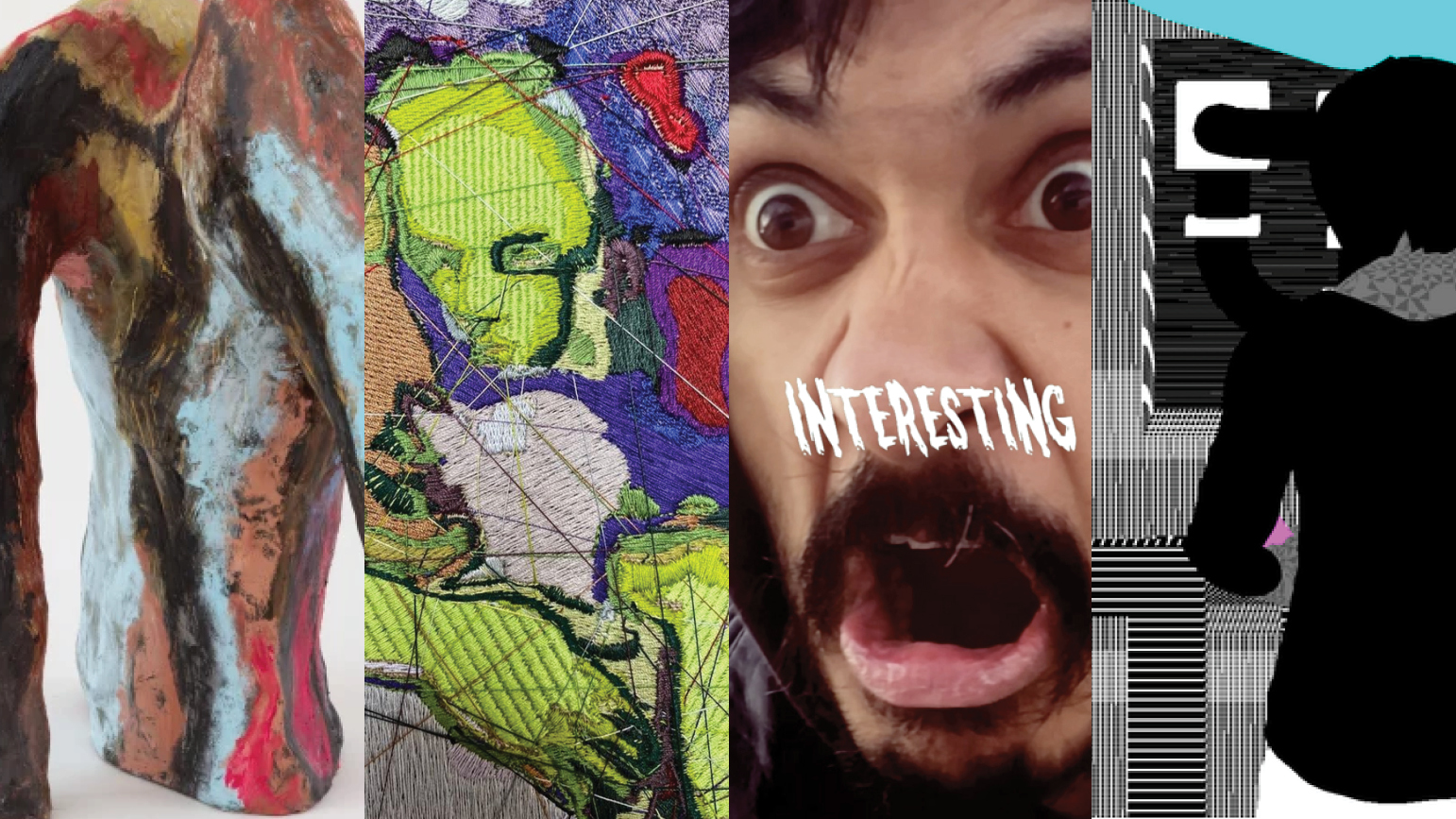 Welcome to the Weekly Alumni News Update! To have your news featured, please email schoolofartnews@cmu.edu with a brief description, link to more information, image, and your degree and class year. Or, add us to your newsletter list.
Bianca Beck BFA '01 exhibits in "Sculpture I" at Contemporary Art Matters, in Columbus, OH, through Apr 15.
Terry Boyd BFA '09 has a two-person exhibition with Stephen Tuomala titled "Viewer Discretion is Advised" at Zynka Gallery in Sharpsburg, PA, opening Feb 27.
Peter Burr BFA '02 has a solo exhibition titled "Responsive Eye" at Telematic Media Arts in San Francisco, CA, through Mar 27.
Adam Milner MFA '17 gives a virtual artist talk for the Clyfford Still Museum on Feb 25.
Nina Sarnelle MFA '12 has a solo exhibition titled "Work Hard Have Fun Make History" at She Will art space in Ski, Norway through Feb 23.
Ticha Sethapakdi BFA '17 led the development of Fabricaide, a tool that minimizes laser-cutting waste by providing live feedback on how designs can be laid out in the most efficient way possible.
Jessica Vaughn BHA '06 has a solo exhibition titled "Our Primary Focus is to be Successful" that opens at the ICA Philadelphia on Feb 26.
Paul Zelevansky BFA '67 takes part in a conversation with Stephen Mayes as part of Printed Matter's Virtual Art Book Fair on Feb 26.