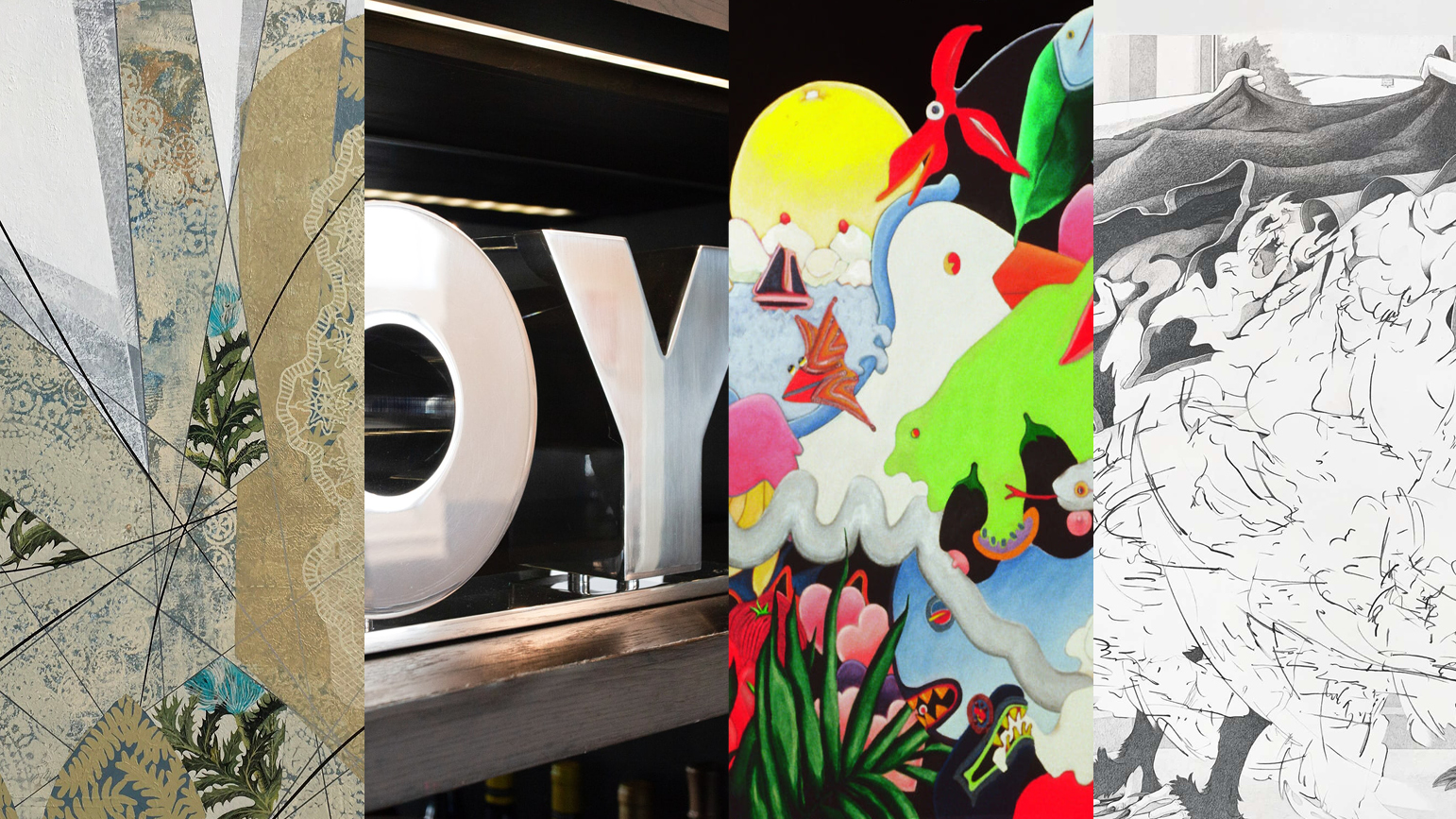 Welcome to the weekly Alumni News Update! To have your news featured, please email schoolofartnews@cmu.edu with a brief description, link to more information, image, and your degree and class year. Or, add us to your newsletter list.
Madeleine Barnes BHA '12 read her work in the virtual event "Raising Our Voices," organized by Carlow University on Feb 25.
Mel Bochner BFA '62 has a solo exhibition at Totah Gallery in New York City titled "I Still Don't Get It," through Apr 16.
Felipe Castelblanco MFA '13 exhibits in "Common Grounds" in Medellin, Colombia.
Catharine Fichtner MFA '95 has a solo exhibition titled "Alterations" at Springboard Gallery in Pittsburgh, through Apr 27.
Katie Grinnan BFA '92 exhibited with Commonwealth and Council Gallery at Frieze Los Angeles, Feb 17-20.
Deborah Kass BFA '74 exhibited with Kavi Gupta Gallery at the Felix Art Fair in Los Angeles, Feb 18-20. Professor Devan Shimoyama also exhibited with the gallery.
Patrick Meagher BFA '95 exhibits in the online virtual reality exhibition "On Waves," hosted by Gallerie Kleindienst in Leipzig, Germany.
Carin Mincemoyer BFA '96 exhibits in "Wood Works" at Zynka Gallery, opening Mar 5.
Paul Peng BCSA '17 has a solo show titled "Heartland" at April April Gallery in Brooklyn, opening Feb 27.
Benjamin Rosenthal BFA '06 exhibits in "Signals of Agency" at Fosdick-Nelson Gallery at Alfred University, through Mar 24.
Samira Shaheen BFA '81 exhibits in "Interaction Now" at Robert Morris University, through Mar 7.
Brooke Singer MFA '02 delivered a paper for The Archive for Research in Archetypal Symbolism titled "Thinking through Gaia, Anthropocene and Art."
Ellen Steinfeld's BFA '67 "Day Dreams/Night Dreams" was acquired for the permanent collection of the Burchfield Penney.
Jessica Vaughn BHA '06 exhibits in "Beneath Tongues" at the Swiss Institute in New York City, through Apr 17.