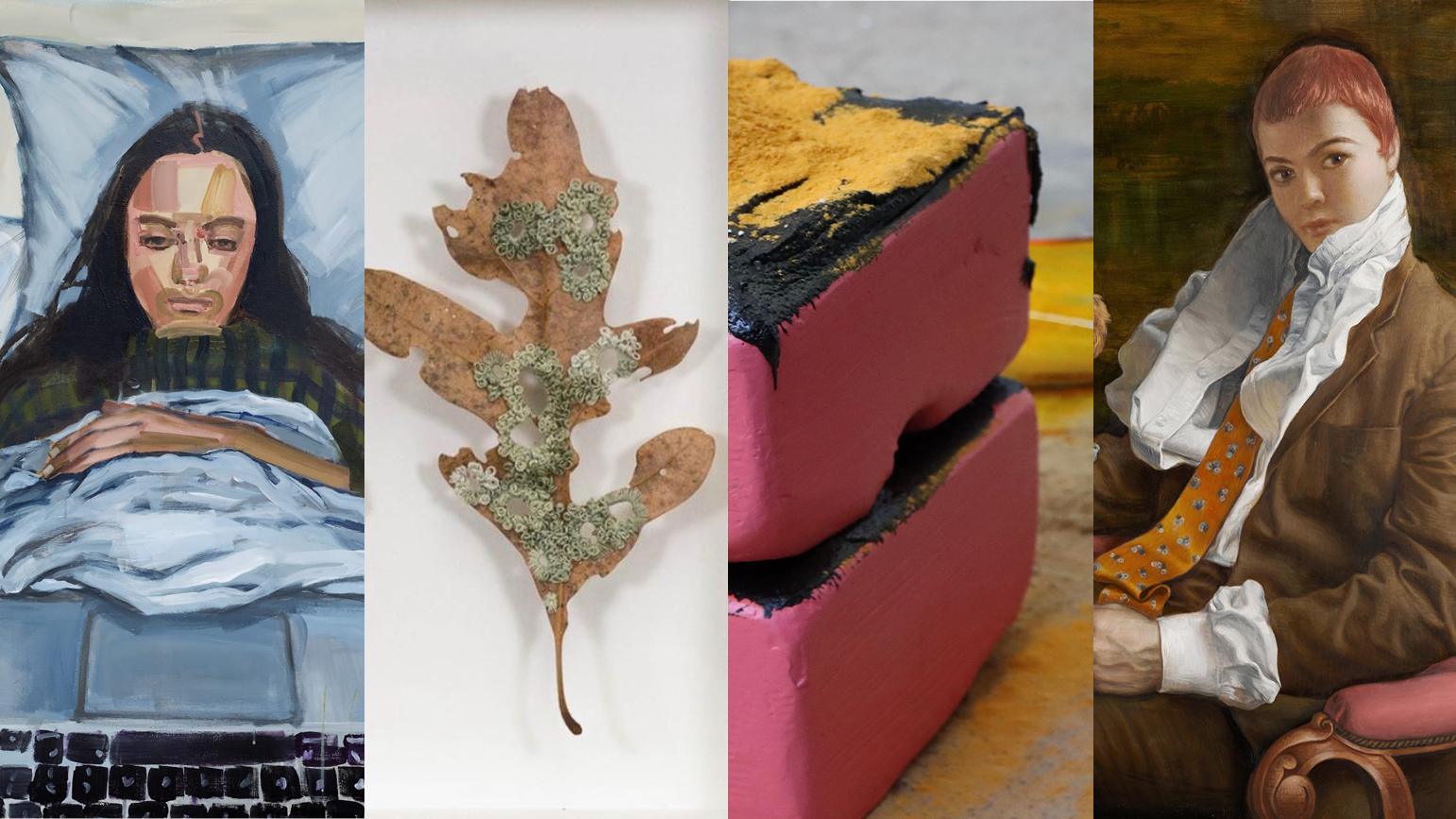 Welcome to the weekly Alumni News Update! To have your news featured, please email schoolofartnews@cmu.edu with a brief description, link to more information, image, and your degree and class year. Or, add us to your newsletter list.
Jamie Adams BFA '83 exhibits in "Winter Palace" at the New York Artists Equity Association in New York, through Mar 5.
Jessica Greenfield BFA '06 exhibits in "Breaking Ground: Art About the Earth" at Annmarie Sculpture Garden and Arts Center in Solomons, MD, through Apr 23.
Shana Moulton MFA '04 was an artist-in-residence at Taft Gardens in CA, Jan 6 – Feb 6.
Anna Navasardian BFA '10 has a solo exhibition titled "Cry, Rage, Paint" at Ethan Cohen Gallery in New York, through Mar 11.
Wendy's Subway in Brooklyn will present a live reading of Nina Sarnelle's MFA '12 "The Erosion of Silicon Beach," as well as present a selection of artworks that influenced the project, on Feb 16.
James Thurman's BFA '93 TEDxUNT talk is now available to watch on YouTube.
Moses Williams MFA '17 was awarded a one-year artist residency at the Utah Museum of Contemporary Art, which will culminate in a solo exhibition.
Ryan Woodring BFA '10 exhibits in "Baggage Claim" at Staffordshire St in London, opening Feb 16.