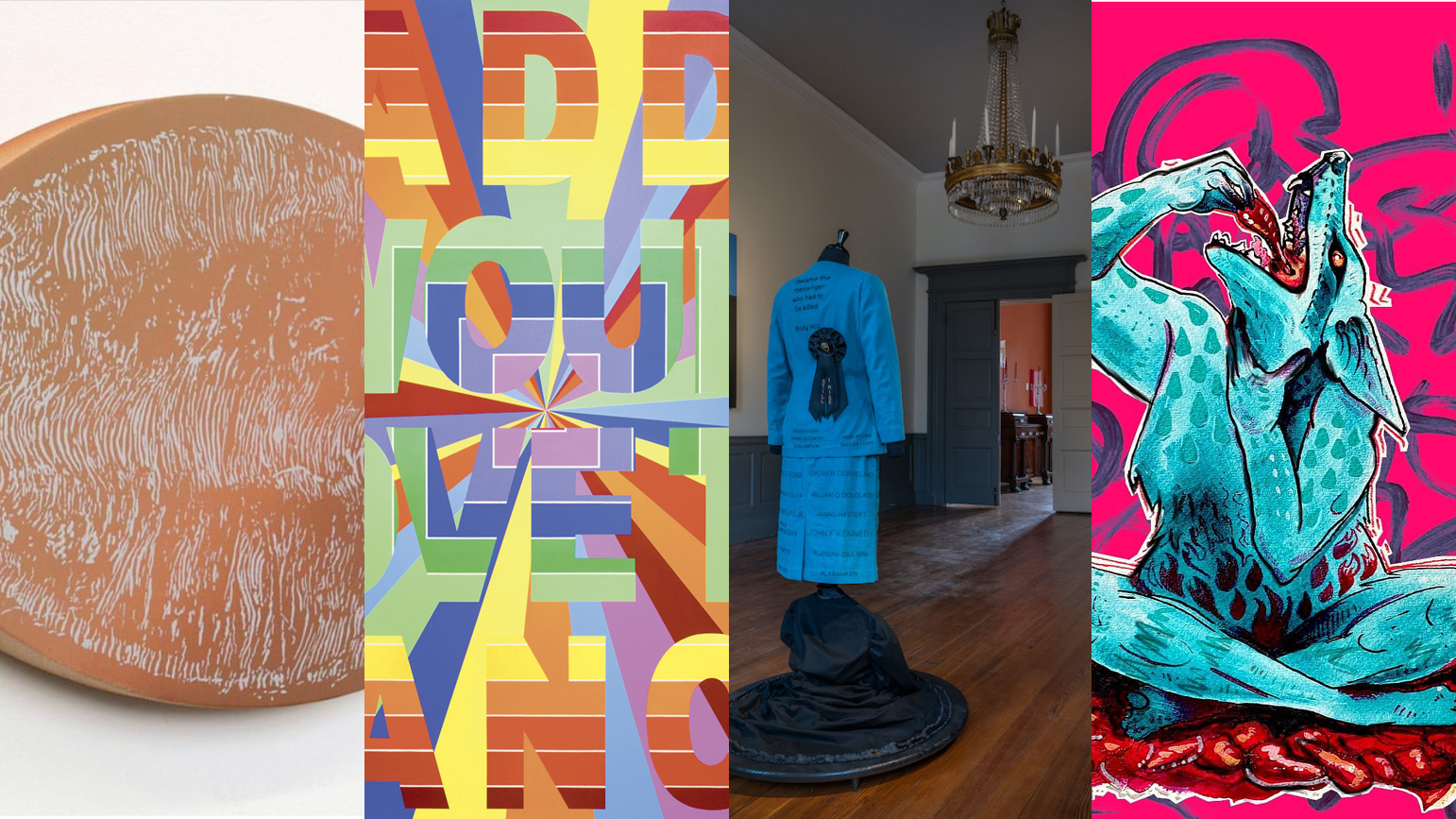 Welcome to the Weekly Alumni News Update! To have your news featured, please email schoolofartnews@cmu.edu with a brief description, link to more information, image, and your degree and class year. Or, add us to your newsletter list.
"Rights and Wrongs: Citizenship, Belonging, and the Vote" at the Peale at Carroll Mansion, organized by Lauren F. Adams MFA '07 was named a best exhibition for 2020 by Bmore Art. (image 3)
Laura Domencic BFA '96 was named the Executive Director of the Erie Art Museum.
Hank Ehrenfried BFA '14 has a two-person online exhibition with Dylan Hurwitz organized by Auxier Kline in New York City.
Cassandra C. Jones MFA '04 is the first artist in residence at the Taft Gardens and Nature Preserve in Ojai, CA.
Laura Karetzky's BFA '87 work "Toast" was awarded the Artcritical prize at the New York Studio School Alumni Exhibition.
Deborah Kass' BFA '74 solo exhibition "Painting and Sculpture" at Kavi Gupta Gallery in Chicago received a positive review in the January/ February issue of Artforum. (image 2)
Dana Lok BFA '11 exhibits in "Regroup Show" at Miguel Abreu Gallery in New York, through Apr 17.
Alex Lukas MFA '18 exhibits in White Column's online exhibition "The Void," on view through Mar 20. (image 1)
Pittsburgh International Airport debuted Carin Mincemoyer's BFA '94 "Shy Canopy," a new public artwork suspended above the walkway in Concourse A.
Rigel Richardson BFA '13 had an illustration published in Dinner Bell Magazine, volume 2. (image 4)
Will Schlough BFA '07 was commissioned by M Financial to paint murals in the Portland, OR office.
Moses Williams MFA '17 exhibits in "Teachable Moment" in Stove Works in Chattanooga, TN, through Mar 27.