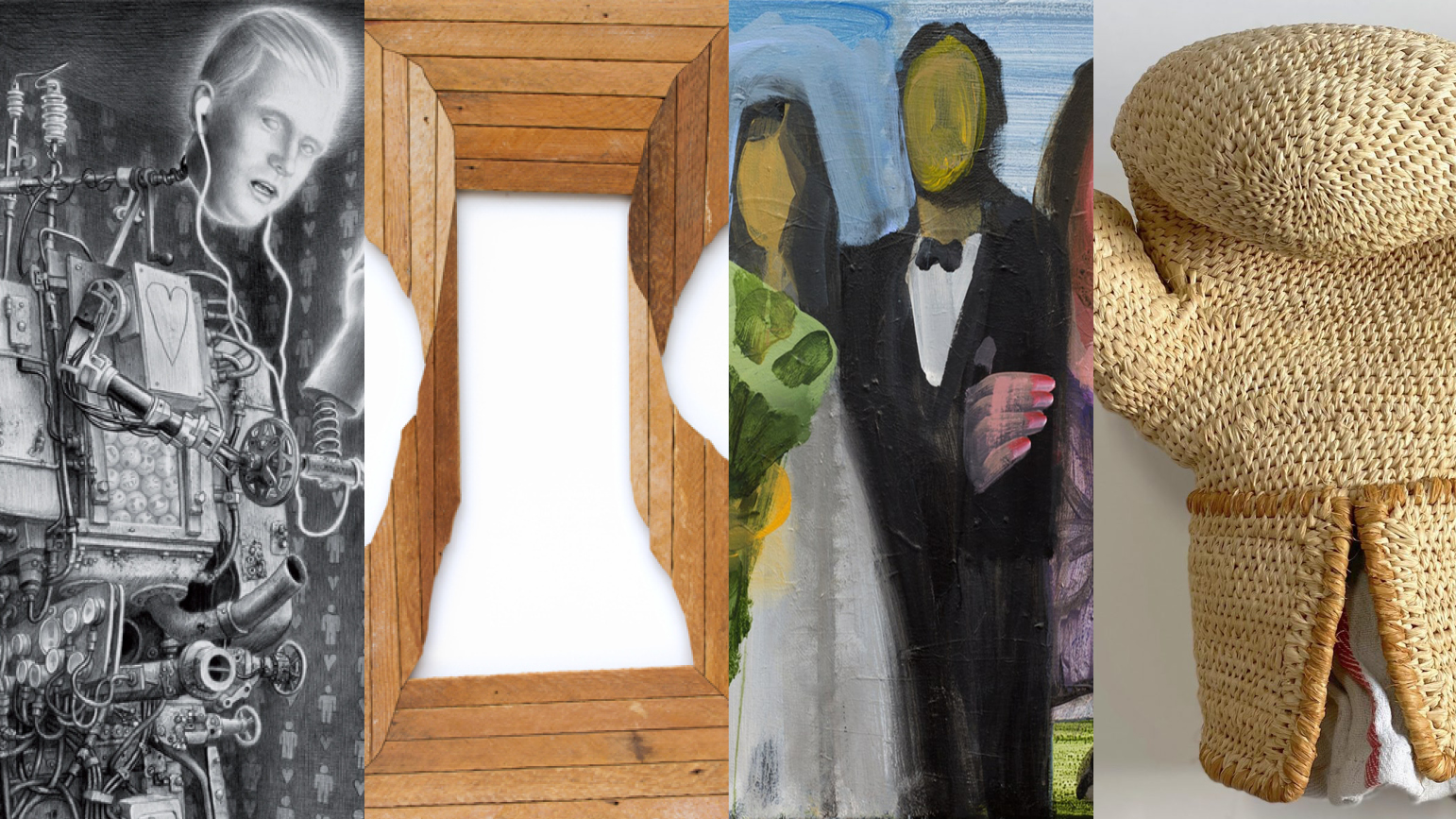 Welcome to the weekly Alumni News Update! To have your news featured, please email schoolofartnews@cmu.edu with a brief description, link to more information, image, and your degree and class year. Or, add us to your newsletter list.
Sung Rok Choi MFA '12 has a solo exhibition titled "The Great Chain of Being" opening at the Amelie A. Wallace Gallery at SUNY Old Westbury on Feb 7.
Nima Dehghani MFA '16 is the video production designer for the new play "The Portrait of an Angel, A Lion, A Monster," premiering at Theater Lab in New York City, Jan 29 – Feb 13.
Merritt Johnson BFA '02 exhibits in "Carriers for Posterity" at Law Warschaw Gallery at Macalester University, through Mar 23.
Laurie Lipton BFA '75 exhibits in "Hey! Le Dessin" at the Musée de la Halle Saint Pierre in Paris, through Dec 31.
Claire McConaughy BFA '81 exhibits in "Acid Garden" at Charles Moffett Gallery in New York City, through Feb 19.
Jessica Gaynelle Moss BFA '09 exhibits in "Progeny of Change: Contemporary Art by Pittsburgh's Women of Color" at the Brew House Association, through Mar 12.
Anna Navasardian BFA '10 exhibited in "The Last Word" at Ethan Cohen Gallery in New York, Dec 10 – Jan 29.
Zak Prekop BFA '01 exhibits in "File Under Freedom" at Bergen Kunsthall in Norway, opening February 5.
Thomas Sturgill MFA '06 will join the Watkins College of Art at Belmont University in the fall as a tenure track professor of Sculpture and 3D.
Andy Vogt BFA '93 has a three-person exhibition titled "High Plains" at Johansson Projects in Oakland, CA, through Feb 26.
Ricardo Miranda Zúñiga MFA '99 exhibits in "DiMoDA 4.0: Dis/Location" at Gazelli Art House in London on Feb 3.