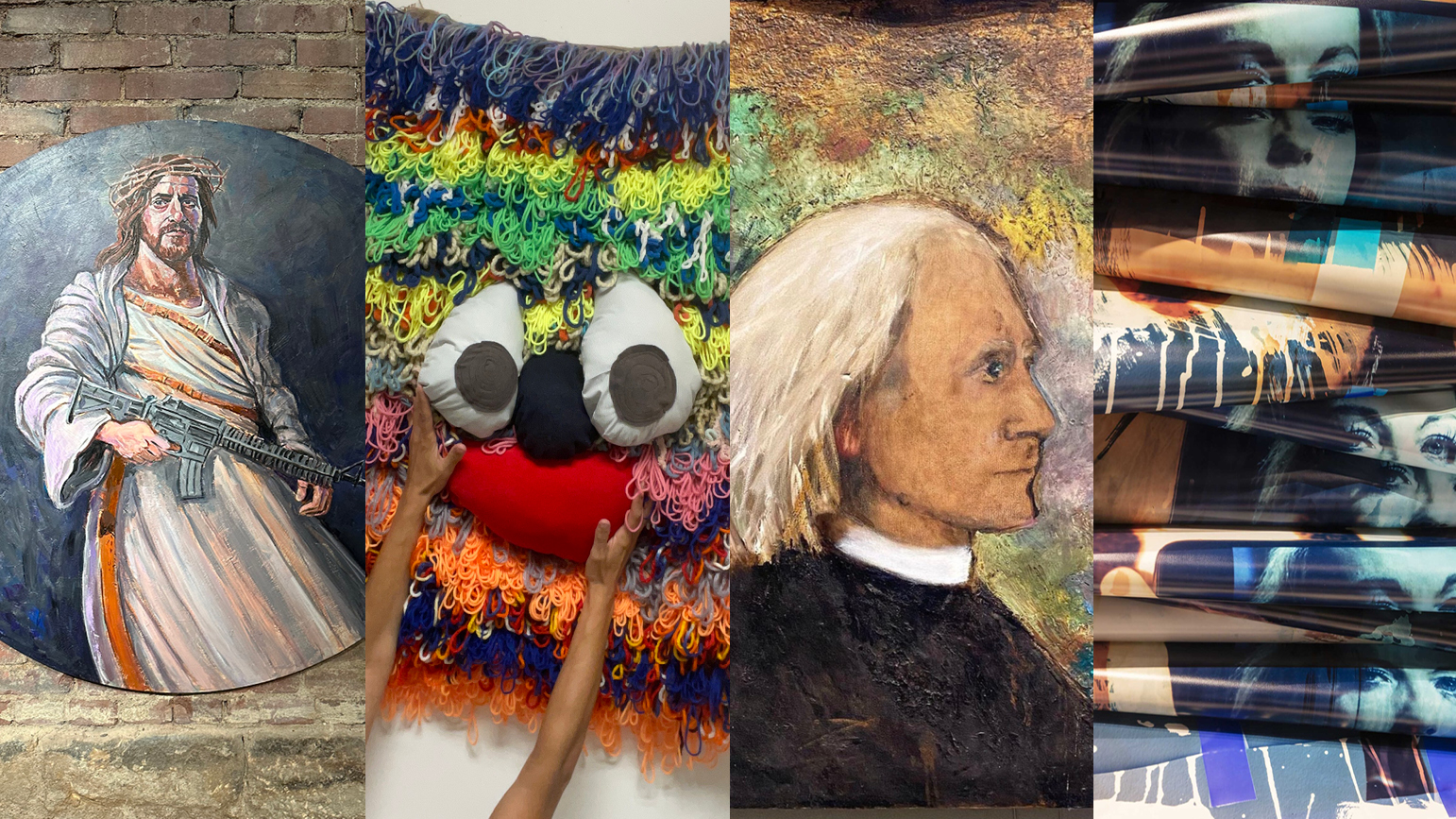 Welcome to the bi-weekly Alumni News Update! To have your news featured, please email schoolofartnews@cmu.edu with a brief description, link to more information, image, and your degree and class year. Or, add us to your newsletter list.
Shobun Baile MFA '18 participates in the 2023-24 Whitney Independent Study Program as a studio fellow.
Peter Burr BFA '02 has a solo exhibition titled "Scattered Limbs" opening at Auxiliary Projects in New York on Oct 14.
Felipe Castelblanco MFA '13 exhibits in "Climate Engines" at the Laboral Centro de Arte in Guidon, Spain, through May 25.
John Currin BFA '84 exhibits in "Friends and Lovers" at the FLAG Art Foundation in New York, through Jan 20.
Nuvo Magazine published a feature on Hannah Epstein MFA '17.
Frank Harris BFA '82 exhibits in "The Art of Democracy" at Repair the World" in Pittsburgh, through Oct 31.
Noel Hefele BFA '02 participates in Arts in the Park in the Bronx on Oct 15.
Carolyn Muskat BFA '87 exhibits in "A Legacy of Leadership: The Boston Printmakers Celebrating 75 Years" at Boston University, opening Oct 10.
Su min Park BHA '11 was interviewed in Vogue Korea about her new store Elorea.
Philip Rostek MFA '73 has a solo exhibition titled "Dramatis Personae, the Multiple Identities of Philip Rostek" at Double Dog Studios in Carnegie, PA, through Oct 28.
Nina Sarnelle MFA '12 performed in the program "ending(s)" at Performance Garten in Cologne, Germany on Oct 2.
Carrie Schneider BHA '01 was interviewed by Rebecca Bengal for Aperture Magazine.
Susan Schwalb BFA '65 exhibits in "OSAS PLUS No. 2" at Vasarely Museum in Budapest, Hungary, through Jan 21.
Samira Shaheen BFA '81 exhibits in the Pittsburgh Society of Artists 57th Annual Exhibition at 3rd Street Gallery in Carnegie, PA, through Oct 21.
James R Southard MFA '11 was commissioned for the official portrait of Lexington Mayor Jim Gray and created the only digital image in the City's history of official portraits.
Max Spitzer MFA '21 was awarded the Blanksteen Artist Residency at the Joseph Slifka Center for Jewish Life at Yale University.
Sherri Wolfgang BFA '83 exhibits at George Billis Gallery in New York City.