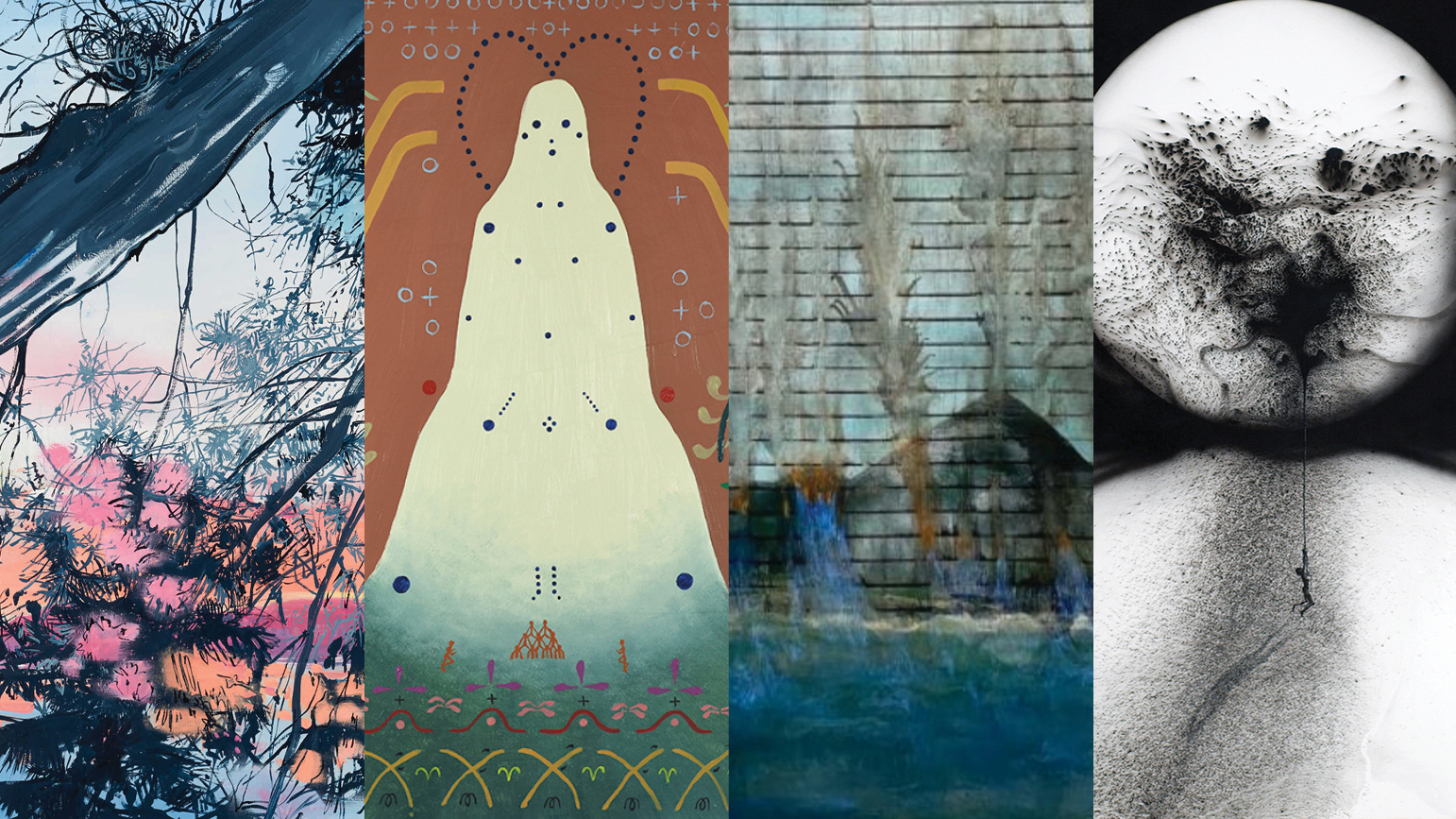 Welcome to the weekly Alumni News Update! To have your news featured, please email schoolofartnews@cmu.edu with a brief description, link to more information, image, and your degree and class year. Or, add us to your newsletter list.
Lauren Collings BFA '03 has a two-person exhibition with Sarah McDougald Kohn at Underdonk in Brooklyn, NY, closing Feb 12.
Chris Craychee BFA '96 made a music video for the Japan-based band Blasting Rod.
Janet Culbertson BFA '53 published a book The Mythmaker which is a series of 20 drawings done in 1972 based on the monomyth in Joseph Campbell's book A Hero with a Thousand Faces. She also received a Pollock-Krasner Foundation grant.
Mairead Dambruch BFA '20 has a solo exhibition titled "Songs of the Sacred Harp" at Hope & Feathers in Amherst, MA, through Feb 24.
Ian Ingram MFA '10 was interviewed by LA Weekly about this solo exhibition at the Beall Center.
Merritt Johnson BFA '03 exhibits in "Addenda" at Mandeville Gallery at Union College in Schenectady, NY, opening Jan 29.
Jaewook Lee MFA '15 was named a 2022 Revolution Resident at the Santa Fe Art Institute.
Jenny J. Lee BFA '00 exhibits in "Ecosystems of Relations" at Super Dakota in Brussels, Belgium, through Feb 19.
Mary Maggic BSA '13 exhibits in "Chosen Ignorance" at Akbank Sanat in Istanbul, Turkey, through Feb 12.
Claire McConaughy BFA '81 exhibits online in Artsy's new Viewing Rooms.
Maia Palmer BFA '02 was awarded a 2022 Individual Artist Fellowship by the Delaware Division of the Arts.