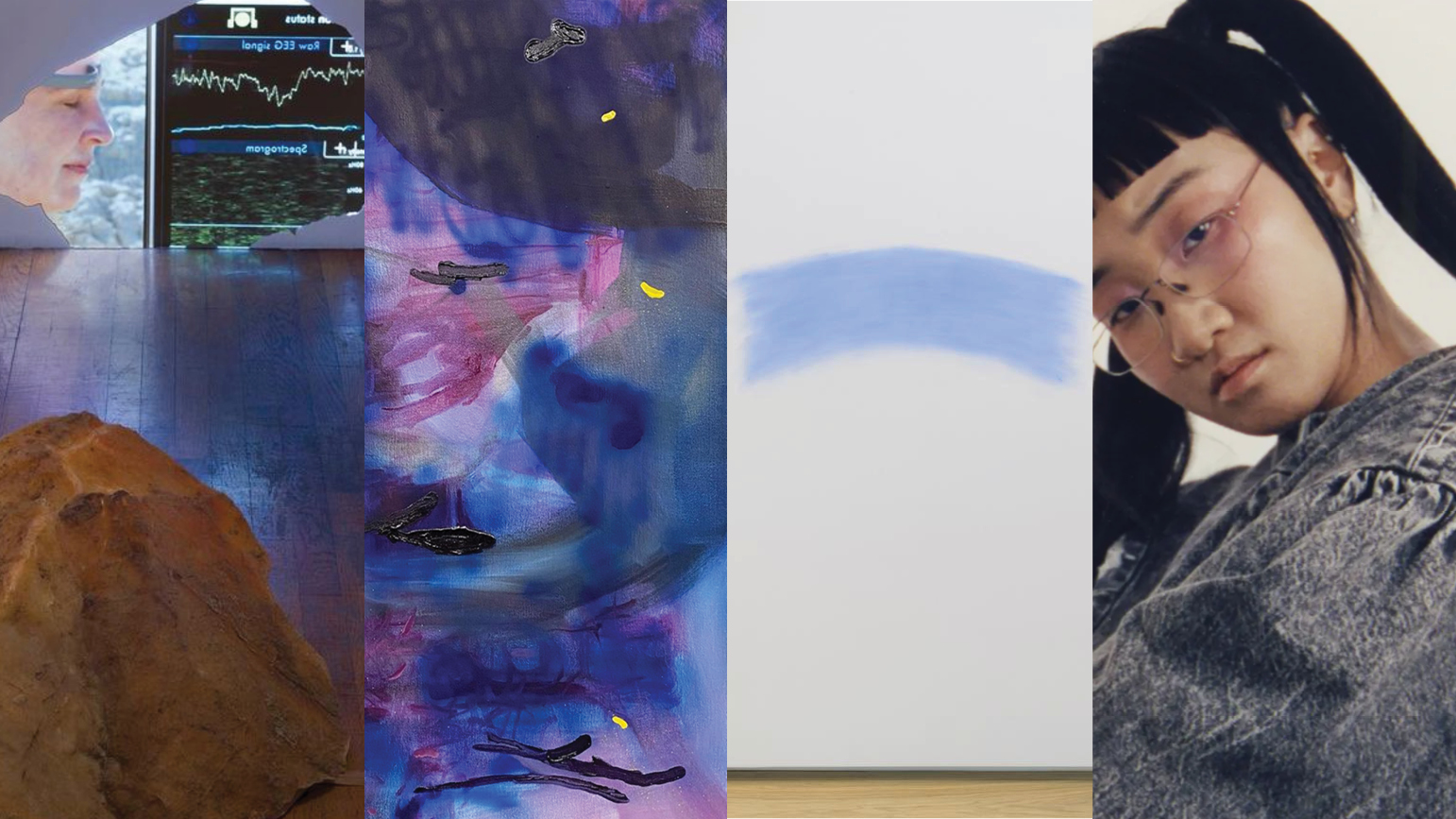 Welcome to the weekly Alumni News Update! To have your news featured, please email schoolofartnews@cmu.edu with a brief description, link to more information, image, and your degree and class year. Or, add us to your newsletter list.
Mel Bochner's BFA '62 work "Smudge" is on view at the Menil Drawing Institute until Sept 2023 as part of their Wall Drawing Series.
Petra Floyd MFA '22 was awarded an Advancing Black Arts in Pittsburgh grant from The Pittsburgh Foundation and The Heinz Endowments.
Katie Grinnan BFA '92 exhibits in "Splendor of the Sun" at Galerie du Monde in Hong Kong, through Feb 25.
Alex Lukas MFA '18 premiered a new audio piece at the Museum of Contemporary Art in Los Angeles as part of "Kchung Public: Care," a daylong radio play festival, on Jan 21.
Mary Maggic BSA '13 exhibits in "A Gateway to Possible Worlds: Art & Science Fiction" at Centre Pompidou Metz, through April 10.
Eileen Maxson MFA '08 was awarded an Idea Fund grant.
Liz Rudnick BFA '12 has a two-person exhibition with John Burt Sanders titled "New Heat" at The Union Hall in Pittsburgh, opening Jan 26.
Raymond Saunders BFA '60 exhibited with Andrew Kreps Gallery at FOG Design+Art in San Francisco, Jan 19-22.
Renee Stout BFA '80 has a solo exhibition titled "Navigating the Abyss" at Marc Straus Gallery in New York, through Mar 5.
Yaeji BHA '15 announced her upcoming debut album "With A Hammer," set to be released in April, dropped a new single "For Granted" and announced a North American tour.