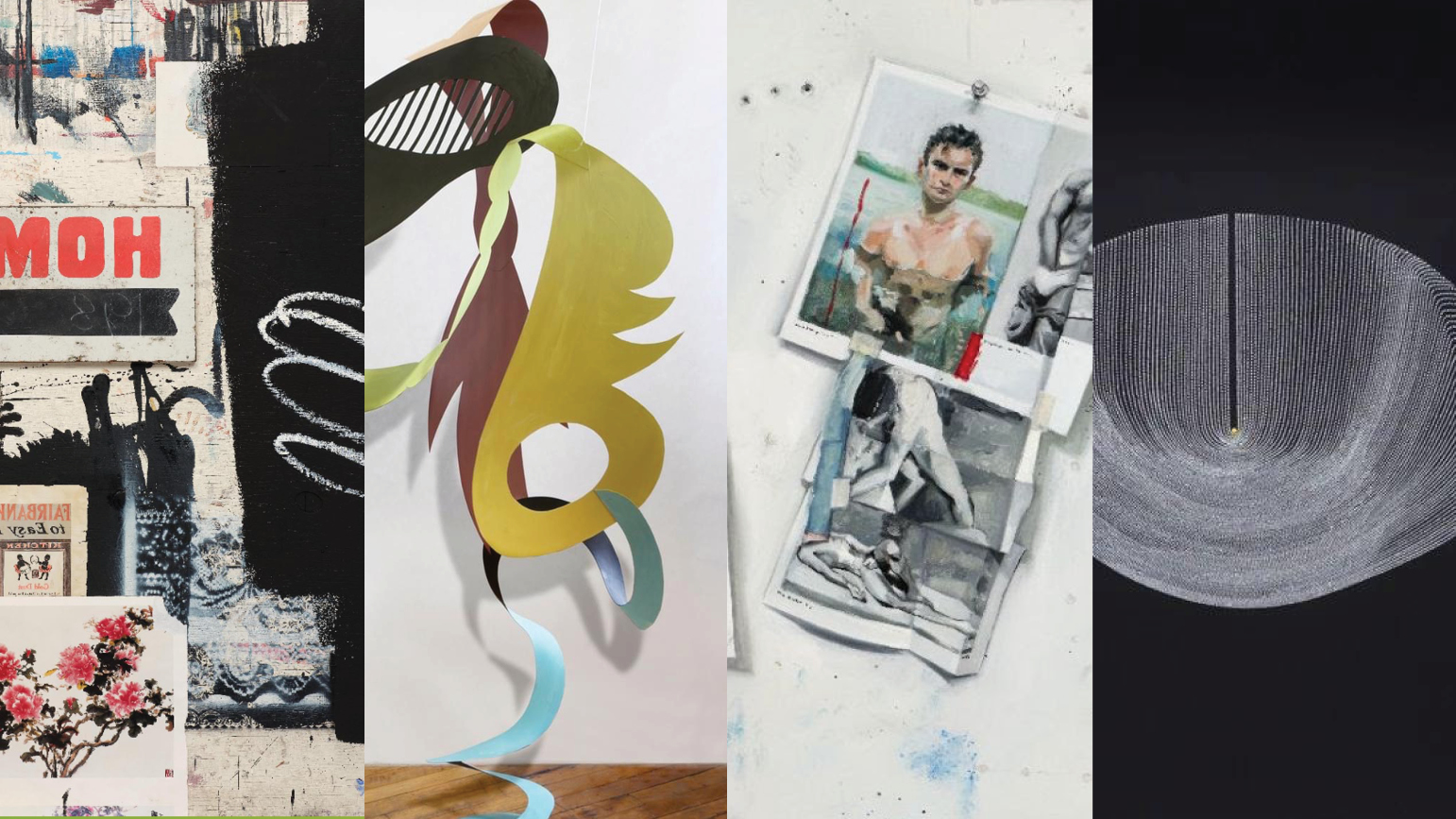 Welcome to the weekly Alumni News Update! To have your news featured, please email schoolofartnews@cmu.edu with a brief description, link to more information, image, and your degree and class year. Or, add us to your newsletter list.
Adria Arch BFA '74 has a solo exhibition titled "Better Angels" at the Evanston Art Center, through Feb 13.
Hank Ehrenfried BFA '14 exhibits in "The Minotaur's Daydream" at Semiose Gallery in Paris, France, through Mar 4.
Judith Henry BFA '64 exhibits in "Portrait of the Artist" at the Hunterdon Art Museum in Clinton, NY, opening Jan 22.
Shohei Katayama MFA '19 installed his work "Cascade" at the Pittsburgh Children's Museum's Museum Lab.
Greg Kessler BFA '88 has a solo exhibition at Yellow Barn Studio and Gallery in Glen Echo, MD, Jan 21-22.
Dana Lok BFA '11 exhibits in "The Future Perfect Will Have Arrive" at Shulamit Nazarian Gallery in Los Angeles, through Feb 10.
Ryan Murray BFA '14 has a solo exhibition titled "Bigger Than Me" at Art for the Soul Gallery in Springfield, MA, through
Paul Overbay MFA '80 has a solo exhibition titled "Cells" at Nine Gallery in Portland, OR, through Jan 27. https://www.blueskygallery.org/nine-gallery
Filmmaker Magazine published a feature on Everest Pipkin's MFA '18 "World Ending Game," written by Joanne McNeil.
Raymond Saunders MFA '60 had a solo exhibition titled "On Freedom and Trust" at the Sonoma Valley Museum of Art, Sept 10 through Jan 8.
Stephanie Serpick BFA '93 has a solo exhibition titled "Interior Visions: Domestic Sphere" at Buckingham Gallery in Flint, MI, through Feb 11.
Sophia Qin BFA '20 was named by Giphy as an Artist to Watch in 2023 and was also commissioned by the platform to create 10 stickers and animations.