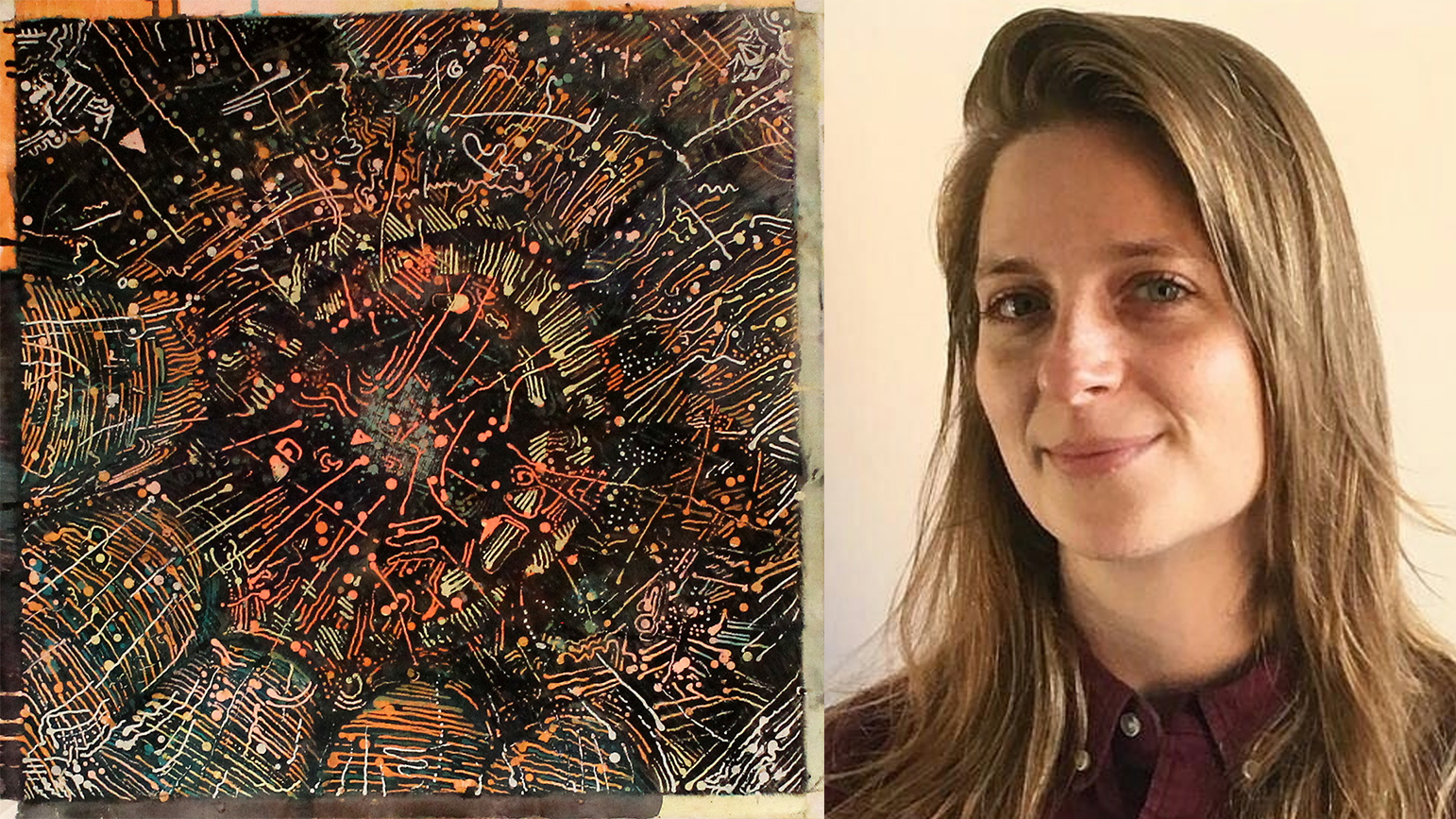 "5 Questions" is a series by the School of Art that asks alumni who are transforming art, culture, and technology about their current work and time at Carnegie Mellon.
Juliacks (Julia Stein) BHA '08 creates multidisciplinary, multi-pronged projects in many different mediums including performance installations, films, comics-art novels, tapestries, paintings and more. Her narratives and research touch upon social-cultural issues such as the loss of life, mind, and identity; the plight of the immigrant, ill, elderly, and imprisoned; and the construction of both conflict and memory.
Her works have been exhibited, screened, and performed at museums across Europe and North America, including MoMA PS1 in New York City; Moderna Museet in Stockholm, Sweden; Musée d'Art Contemporain in Lyon, France; and the Centre d'Art Contemporain in Geneva, Switzerland, among many others.
Your projects often take many different forms—film, performance, books, interactive installations, etc.—to create what you call "transmedia gesamtkunstwerks," or "total works of interdisciplinary art." Why choose to use so many different mediums within one project? What kind of experience does this create for viewers/participants?
Using so many different mediums within one one project is all about gaining and giving access to the story for both me the creator and for the viewer/reader/participant. This is the main reason to use different mediums. Then the choice of the actual medium comes from the conceptual and contextual development of the project. What does the story or idea need to become? For the place it will be seen, what is the history or relevance of the place or its community to the work ? How can I invite you, the reader into this zone?
Your projects often involve many collaborators. For example, your current project "Transversal Scepters" has enlisted the help of researchers, scholars, and even CMU students. What role does collaboration play in your artistic practice?
Collaboration for me is about accessing the unknown, about acquiring knowledge through collective creation, about the nigh-alchemical sociological cross-cultural bounty of creative formulation. Collaboration also extends ideas and makes them real by giving space and ownership to others to create within a narrative or questioning framework. Collaboration and collective action is an act of humility. It is an act of recognizing the strengths of others and the space for growth in oneself.
"Transversal Scepters" juxtaposes the beginning of the prison system in the Netherlands with more contemporary history of the justice system in the United States. How does examining the past help to create, as you write, "artworks that speculate about the future?"
Studying the history of the justice system has cracked open a time portal in my mind and revealed how the law shapes our society with its invisible architecture. The artworks I'm making invite the viewer to also join in this mental leap through these juxtapositions of times and legal, cultural, and societal systems. To say from the get go, I'm definitely not an expert and I'm searching, learning, and understanding as I go, while inviting the reader/participant/viewer in on this journey to engage with justice from their personal expertise that comes from their life. My research and perspective lends me to say, that I do see the future of having a global/local restorative justice system based upon creating safe communities, with justice being defined more around accountability than punishment.
Could you talk a bit about your time as an undergraduate at CMU's School of Art? Are there any experiences you had as a student that stand out?
As an undergraduate at CMU, I felt that I was continually amazed and inspired by my peers, the graduate students, the faculty, and the work of friends in the wider College of Fine Arts. The impressive environment made making art feel exciting and meaningful as part of a community exchange. My class and I created events to show our work together both off and on campus, and also hosted parties at our house whose residents from the different schools within the College of Fine Arts brought in different worlds and ways of doing things.
Do you have any advice to share with our students?
Don't forget to play as hard as you work, but not more. Take advantage of the University and find ways to learn from other disciplines. Apply for the SURG grants and other project subsidies. Utilize the fellowship, advisement and technical resources at CMU. Try to judge yourself and others less harshly. Take breaks and move your body or be in nature. Study abroad for a semester. Create meaningful relationships with your peers, teachers, and community.