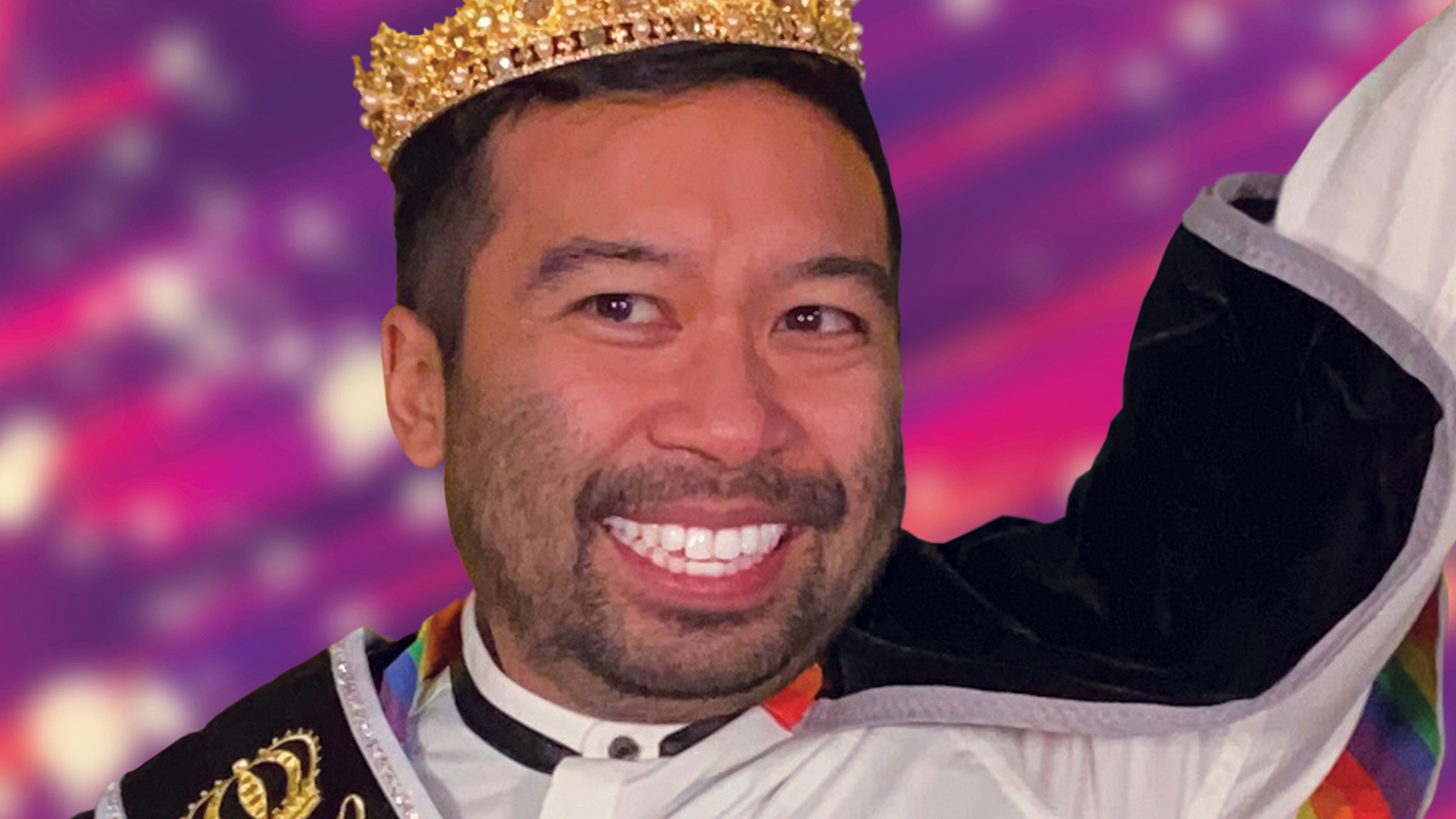 Jeffrey Augustine Songco is a multidisciplinary artist whose work examines themes of identity and belonging in American culture through self-portraiture. His current exhibition at the Mattress Factory, Society of 23's Trophy Game Room, has him playing 23 different characters, all part of fictional brotherhood, in an exploration of his identity as a queer Filipino-American in the United States.
After he graduated with a BFA from Carnegie Mellon University, Songco earned his MFA from the San Francisco Art Institute. In addition to the Mattress Factory, he has exhibited at the Wing Luke Museum of the Asian Pacific American Experience in Seattle, SPRING/BREAK Art Show in New York City, the Urban Institute for Contemporary Arts in Grand Rapids, and the Asian Art Museum in San Francisco.
"5 Questions" is an ongoing series by the School of Art that asks alumni who are transforming art, culture, and technology about their current work and time at Carnegie Mellon.
What is the Society of 23?
The Society of 23 is a mysterious brotherhood of 23 men, and I play all 23 roles myself. It's an exploration into self-portraiture and ideas of belonging. The society is also a metaphor for America and how we construct a culture and a society. There are our own rules within the brotherhood, and I like to think of that as parallel to how we construct some of our rituals and experiences within American culture.
I definitely see my experiences as a brother in a fraternity while I was a student at Carnegie Mellon as inspiration for this mysterious organization of bros. But it's also just simply about being in a group. A group has its own particular way of acting as a whole, and we're always trying to find where our individuality is within it.
How do you balance humor and sincerity in your work?
I grew up with humor, and I think comedy is really inviting. When you get a laugh, it activates a relationship and draws the person in to want to know something more. My work addresses my upbringing not knowing that I'd be accepted or belong to different groups as a gay man or as a brown man. For me as a social person—as an extrovert—I often find that people don't want to talk about identity because they are uncomfortable, so I use humor as a strategy to start the conversation or share my story. This also relates to why I do installation art, because it's so immersive and people are surrounded by some of the themes I want to discuss. There's no way out!
You were the Mattress Factory's first remote residency. How did you go about creating an installation remotely?
I was accepted late summer 2019 and the plan was to have an exhibition opening in fall 2020, but by March 2020 the pandemic was fully on and I didn't know when I would be able to get to Pittsburgh. After a lot of ruminating about how the residency could work, and then getting frustrated with the unknown timeline of the pandemic, I finally said, I can't go.
The Mattress Factory told me they could make the residency work remotely. Creating the installation involved a lot of project management on my end. I would order items online, have them shipped to me in Grand Rapids, produce parts of the installation, and then ship them to Pittsburgh. The Mattress Factory provided a lead installer for me, Dig Divine, who was my eyes and ears and nose and hands and feet and everything else on site. So Dig actually constructed the room as I sent them materials.
I finally got a chance to see the installation this past summer. Prior to that, the only way I'd been seeing it was through Facetime with Dig or through photographs on my monitor. When I got off the elevator and walked into the space for the first time, it was much smaller than I thought, because the photographs made everything look larger. The scale was surprising to me even though I had floor maps telling me the size of everything and I had seen the individual components of the show. Apart from that, it just felt really good when I walked it—everything was sparkling. I could get up really close to see details and stand all the way back and to see the whole room. I was also able to experience how the audio worked with the elements in the installation. It was really cool.
Could you talk a bit about your time as an undergraduate at CMU's School of Art? Are there any experiences you had as a student that stand out?
I remember being in a sculpture class with Bob Bingham in Doherty Hall. We were tasked with creating outdoor sculptures and were learning about site-specificity. I didn't quite understand what it meant for a sculpture to be site-specific. I remember there was an air conditioning unit on the third floor that was dripping into a weeded area. I created a sculpture—a fountain, really—that collected the water from the dripping air conditioner, and this work made me understand what site-specificity meant. That got my brain thinking about what else is site specific. It doesn't only need to be about the architectural space. It can be about the time and the history of the space, too. And now at the Mattress Factory, I'm using my experiences and my memories of Pittsburgh. Thanks for the assignment, Bob!
I also had a class with Ayanah Moor, and Ayanah invited the class to breakdance. We were studying hip hop and art at the time, and we were using our bodies to express what we were reading about. My and my roommate would practice at our house doing these turns on the floor, and I just remember being very very serious about it. Here I am today still using my body to perform and to communicate ideas.
Do you have any advice to share with students?
Continue to keep your relationships with your classmates and your teachers fun and genuine. The relationships that you're building now will support you the rest of your career through all the highs and lows.
And continue to go out and explore Pittsburgh. Pittsburgh is an amazing art city, and this is coming from someone who has lived in New York and San Francisco, and who has now made their home in Grand Rapids, Michigan. To go back to Pittsburgh this past summer and see the city for that brief time was really special and a reminder of how wonderful the city is for great big institutions as well as small pockets of art spaces.